The People's Committee of Danang City started to apply the "market coupon" policy throughout the city from May 8, 2021 to limit gatherings amid the Covid-19 outbreak.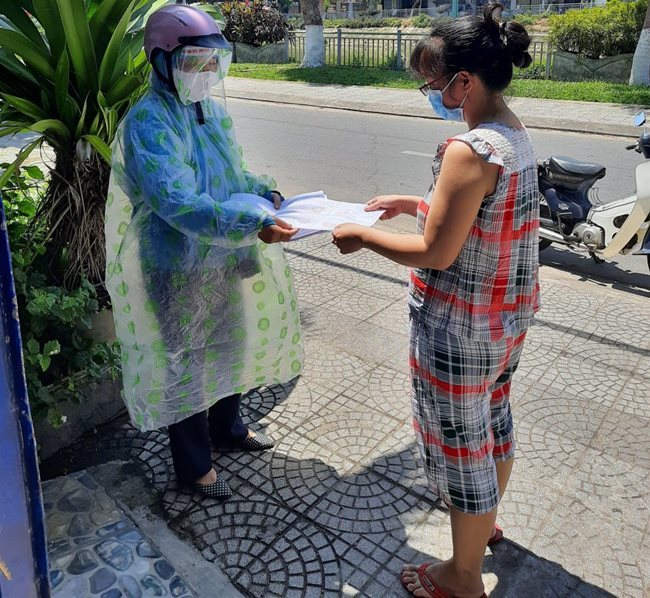 Accordingly, the Department of Industry and Trade was assigned to activate the policy, instructing competent authorities how to issue coupons, reducing the frequency of going to market for the locals.
Each household will be presented five coupons to go to market every three days within 15 days. The market entry coupon is valid for every visit to any market in Danang City.
In addition, Danang has strengthened its enforcement force at market entrance, providing antiseptic hand sanitizer and asking shoppers to keep their distance and wear a mask during shopping. Those who do not follow such regulations will not be allowed to enter markets.
Previously, on August 12, 2020, Danang City for the first time applied the "market coupon" policy citywide to prevent Covid-19 outbreak in markets. This also created favorable conditions for epidemiological investigation of people.
In another development, the city's Lien Chieu District has shut down Hoa Khanh Nam Market due to a suspected Covid-19 case from May 8 until further notice. Meanwhile, Thanh Khe District also temporarily stopped the operation of Thanh Khe Market.
These markets have been disinfected while traders are tested for SARS-CoV-2.
SGT

Chairman of the Hanoi People's Committee Chu Ngoc Anh has ordered drastically implementing COVID-19 prevention and control measures amid the complex and unexpected developments of the pandemic.