The Transport Department in Danang City has proposed to build a tunnel under Danang Airport as part of efforts to relieve traffic congestion.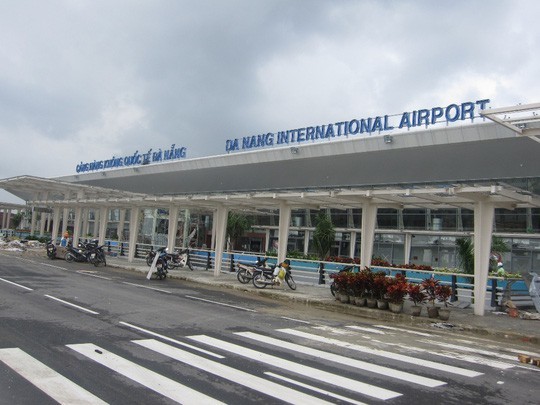 Danang International Airport
On May 25, Danang Department of Transport and the Road and Bridge Science and Technology Association of Danang held a conference about traffic flow management in the city centre.
According to statistics released at the conference, only 3,727 cars were registered in the city in 2014, but this number increased to 12,000 last year. The total number of cars and motorbikes in Danang has reached 79,000 and 900,000 respectively.
Le Van Trung, director of the Transport Department told the conference that the increase in population had put huge pressure on the city's infrastructure. In order to deal with the problem, some streets will be turned into one-way streets.
Besides two traffic projects near Dragon and Tran Thi Ly bridges, the city proposed to build new construction to cross the Han River and a tunnel under Danang Airport.
Bui Hong Trung, deputy head of Danang Department of Transport, confirmed that they had made the proposal and are assessing the traffic flow around Danang Airport. "Based on the results, we'll seek more opinions for the proposal before making the detailed planning," he said.
Tran Dan, vice chairman of Road and Bridge Science and Technology Association of Danang, said it was technically feasible.
Nguoi Lao Dong/Dtinews

The Government should let the private sector develop entire airports rather than some of their components, said Lai Xuan Thanh, chairman of the State-run Airports Corporation of Vietnam (ACV).