Students in the central city of Da Nang has returned to school as the Covid-19 outbreak has been brought under control.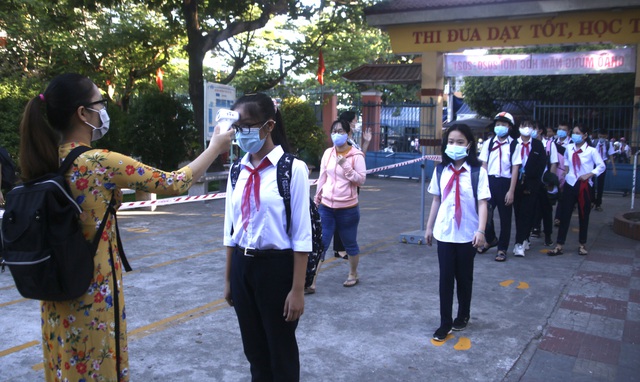 A teacher checks body temperatures of students at Le Do Secondary School on September 14.
Students at Le Do Secondary School and Nguyen Hue Secondary School had to queue up to wash hands and have their body temperature checked. They must all wear face masks while at school.

Vo Thanh Phuoc, head of Nguyen Hue Secondary School, said, "The students are advised to keep a safe distance from each other during break times."

The students at Tran Phu High School also followed preventive measures when going to school. A student said he had experienced the previous outbreak so he knew what to expect.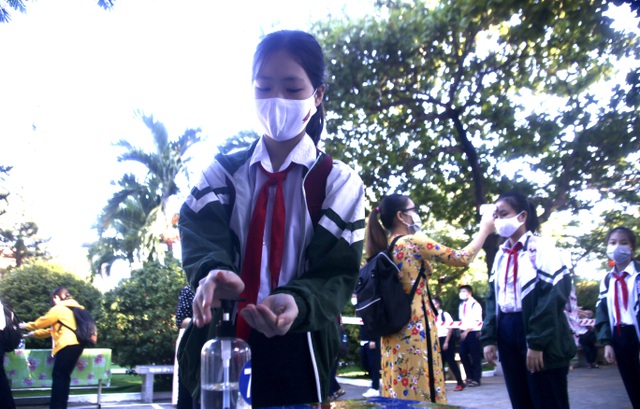 Washing hands before going to classes.
Huynh Quoc Cuong, a parent of a sixth-grader and a ninth-grader at Nguyen Hue Secondary School said he believed in the preventive measures and regulations of the management boards once they reopened the schools.

"Learning face to face with teachers is still more efficient. I know many parents were confused when they had to help their child with online learning," he said. "Moreover, some people have to go to work and they feel relieved that their children are at school during this time."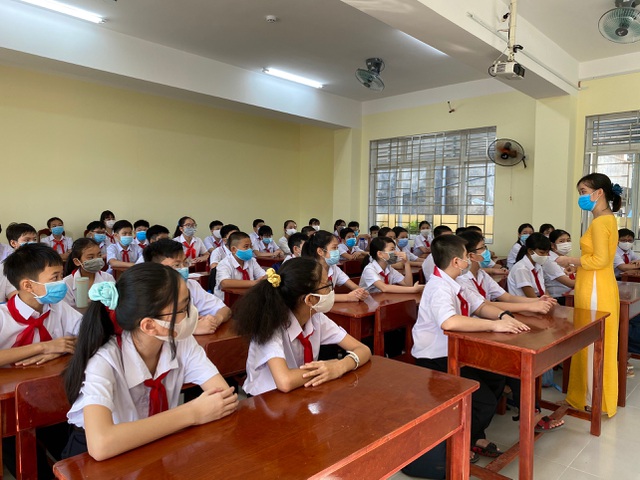 A class at Nguyen Hue Secondary School.
According to Mai Tan Linh, deputy head of the Department of Education and Training, from September 21, nursery schools will be reopened. They have also paid extra attention to the environment at schools that offer boarding services to pre-school and primary students.

They must follow all preventive regulations as well as regulations about food hygiene. Dtinews

Immediately after recovering from COVID-19, Mai Anh Duc in Da Nang City got to work helping local health centres fight the disease by producing free antiseptic solution for them.