With Tet just around the corner, pots containing dien grapefruit can be spotted on sale along the roads of residential area in Ho Chi Minh City with prices ranging from VND50 to VND100 million per pot.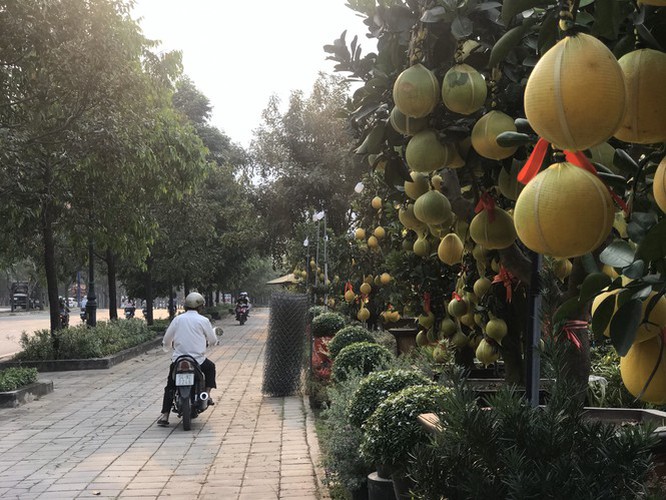 Dien grapefruit trees can be seen for sale on a number of roads around the southern city, such as Mai Chi Tho, Pham Van Dong, and Thanh Thai.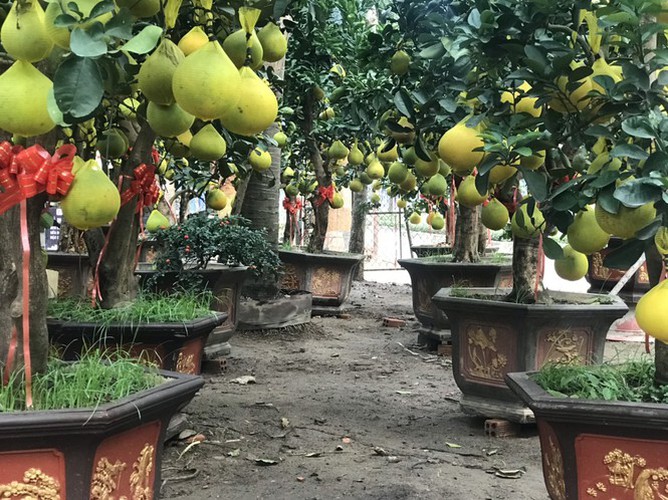 Purchasing a tree with a good shape is a traditional way for residents to celebrate Tet.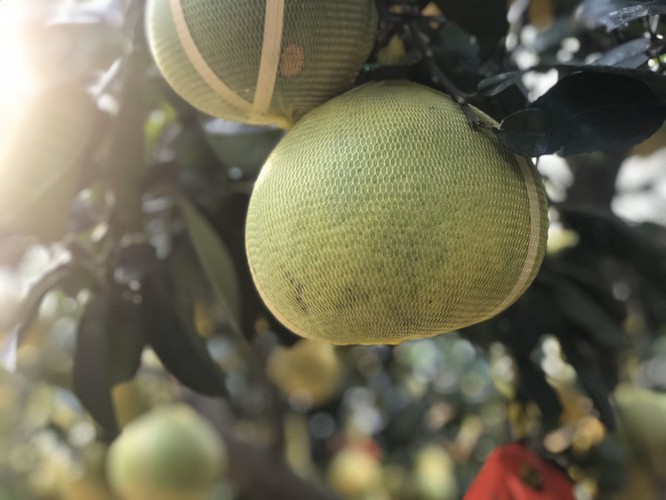 The price of a small tree costs between VND30 million and VND40 million each, with larger trees priced as high as VND100 million depending on the number of fruits.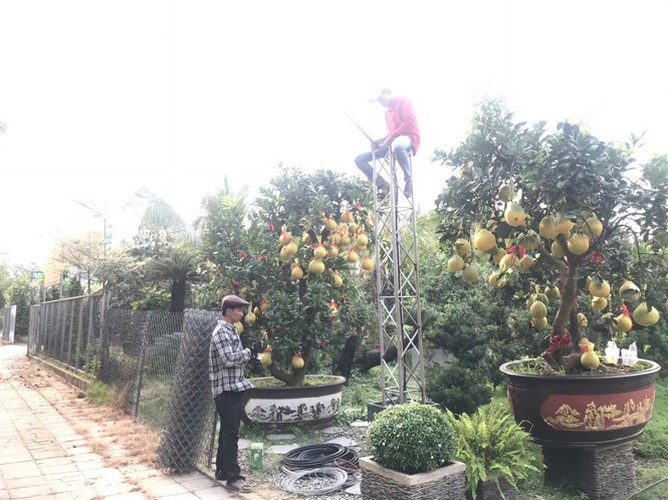 Local people have been busy decorating and taking care of the ornamental plants in a bid to keep them fresh. According to a local gardener, customers tend to buy the trees after Christmas and sometimes hire gardeners to help maintain them.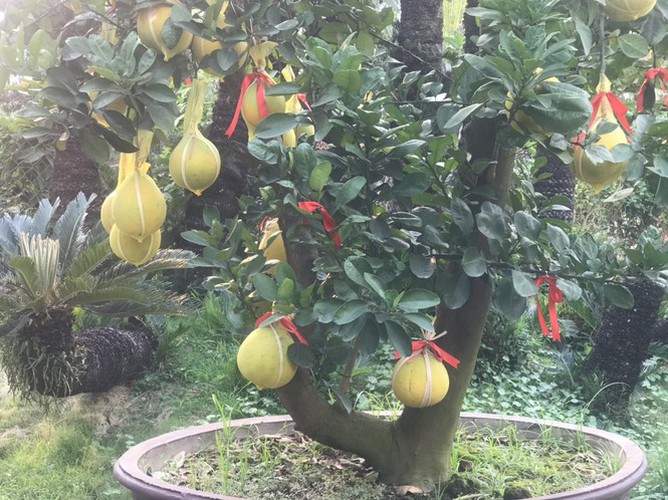 Although the price of the trees is relatively high, they are still popular because of their unique and beautiful shape.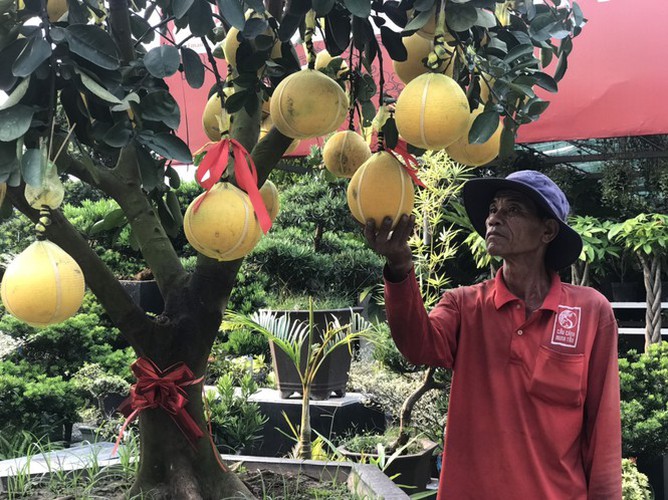 The owner of a bonsai tree shop in Binh Tan district said that in order to obtain beautiful grapefruit pots, his shop has been forced to purchase them from the north of the country.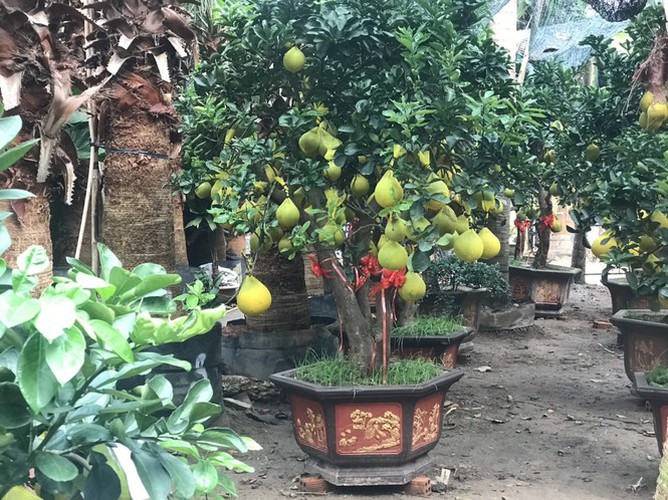 Beautiful grapefruit pots are an essential item for many customers.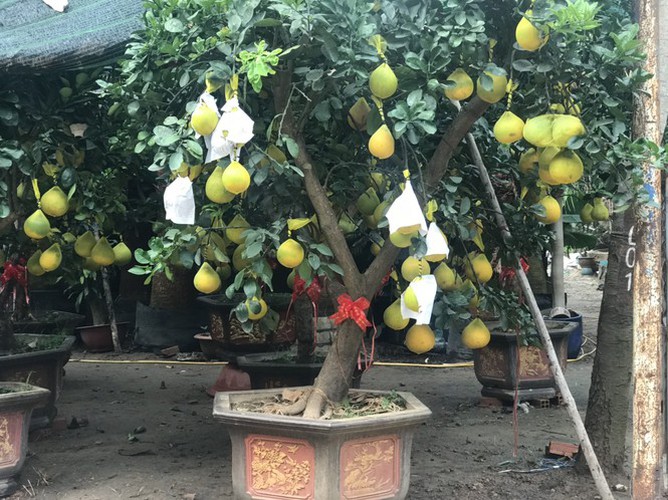 Each piece of fruit is carefully wrapped in paper as a means of stopping them from falling off whilst being transported.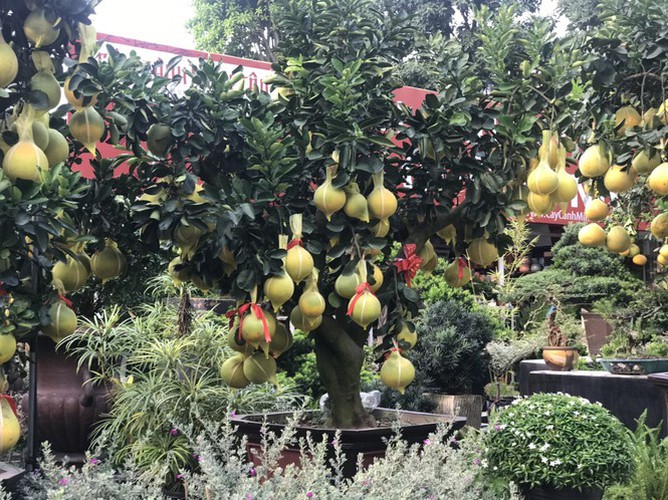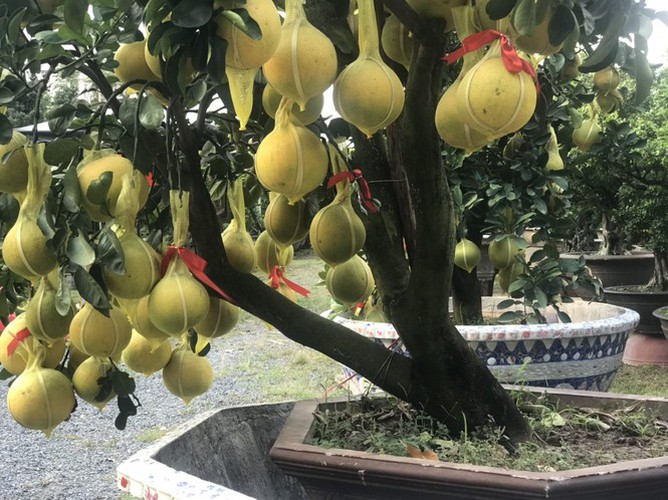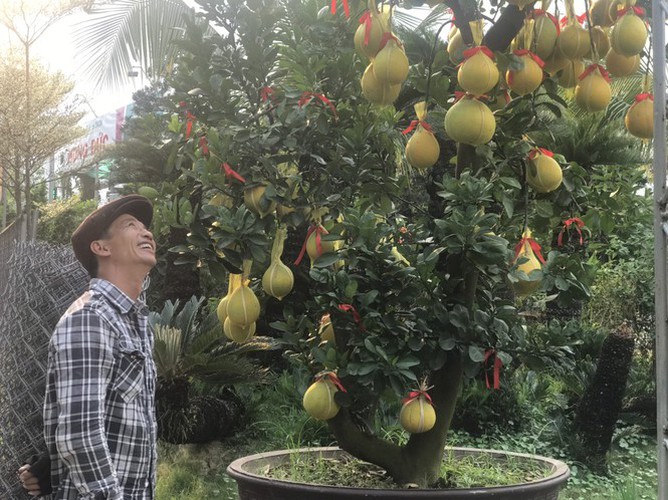 As the New Year gets closer, the sales of dien grapefruit are set to increase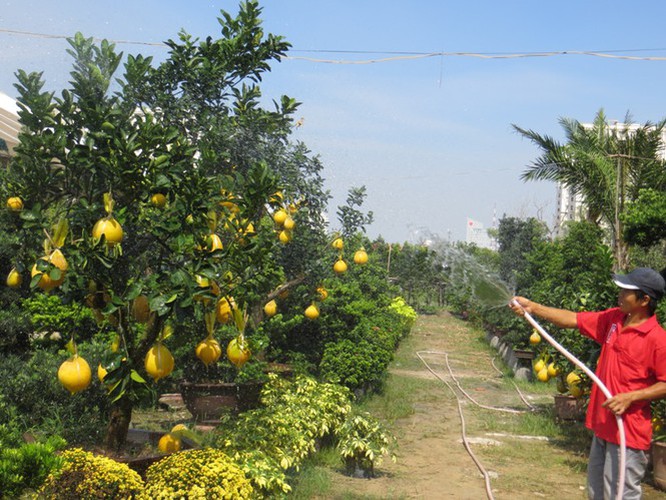 Gardeners can often enjoy huge profits from renting and taking care of grapefruit trees.
VOV