The accelerating pace of urbanisation in developing countries, and Vietnam in particular, is presenting new opportunities to apply technologies to the challenges of city management.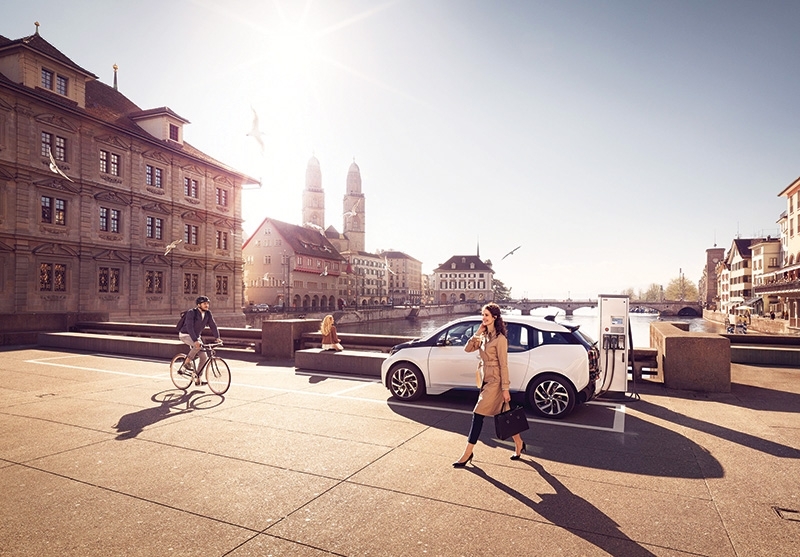 Ảnh:
This integration of urban governance and technology, generally referred to as smart cities, is driven both by global private enterprise and by local and national governments seeking to strengthen economic competitiveness. 
Cities in Vietnam will benefit from smart initiatives already finding success elsewhere
Over the last decade, the urban population in Vietnam has grown at an annual average of nearly 3 per cent, the fastest in Southeast Asia. Hanoi and Ho Chi Minh City, which have grown 3.8 and 4 per cent per year respectively, will need substantial changes in order to promote sustainable living.
Increasing population density is also adding pressure to aging infrastructure and is impacting the environment. Vietnam has 800 urban areas in which the rate of urbanisation increased from nearly 24 per cent in 1999 to 37 per cent in 2017. The figure is expected to climb by 50 per cent by 2025. This rapid urbanisation is not without its challenges, as it has implications for important issues such as city congestion, water and air quality, poverty, rising inequalities, the urban-rural divide, and the security and safety of citizens. As a result, the Vietnamese government has approved a sustainable smart city development plan for the 2018-2025 period, and towards 2030, with a view to improving the lives of city residents. Under the plan, four chains of smart cities will be formed in Hanoi, Danang, Ho Chi Minh City, and Can Tho. The plan aims to build smart cities based on green growth and sustainable development, utilising the strength and potential of these cities in order to raise the living standards of locals.
New technologies create opportunities to develop new urban services that improve the operational performance of cities, provide greater transparency and more interaction with citizens, and reduce the local environmental impact.
By making use of data from connected objects such as sensors, probes, and the Internet of Things, real-time water quality can be measured, network losses can be reduced, waste collection and treatment can be managed in real time, and the energy performance of urban services can be improved while also preserving resources.
From small to mega cities, groups such as Swiss robotics multinational ABB are helping modern cities deal with the increasing pressure of rising populations and aging infrastructure by working with governments and citizens to implement initiatives on smart utilities, smart buildings, smart transportation, and smart industries. ABB Ability™ has a portfolio of digital services that turn cities into smart ones. The platform combines cross-industry digital expertise and includes devices, systems, solutions and services that, for example, connect utilities and link the individual subsystems of urban infrastructure. ABB Ability™ alone currently includes over 200 digital solutions.
For example, the ABB Ability™ Optimax energy management solution helps companies make the transition to new business models easier by providing transparent insight into the energy consumption of industrial, commercial, and utility companies while helping to reduce both environmental impact and costs.
The Smart City Cockpit, meanwhile, creates a common operating environment. For example, the district heating network, heat and power generation, and water supply including pumps can be bundled in a model that continuously calculates the cost-optimised operating point of the overall system. With regard to energy supply, Smart City Virtual Power Pool software can automatically monitor generation units, energy storage, and controllable loads. If, for example, the city electric bus fleet is charged at the most favourable time, consumption of renewable energies is optimised. Continuous data analysis shortens response times in the event of unforeseen events, cloud-based automation solutions bring numerous benefits to cities, and the efficiency of networked supply systems increases which in return reduces costs.
Quality and accessible data aligned to robust architecture and state-of-the-art analytics are fundamental to mapping, visualising, and optimising these relationships and dependencies at scale. 5G networks are often seen to be critical to the future of the industrial Internet of Things and therefore to the integrated smart city proposition. ABB has cited that its products and solutions are at the heart of a city's critical infrastructure, relied upon for everything from the supply of power, water and heat, to the automation of the factories and buildings people work in.
The technology corporation has been partnering with major players in key technology fields for many years such as Microsoft, Ericsson, IBM, and Hewlett Packard, in an attempt to meet complex and challenging requirements.
"Smart city initiatives are built on a bedrock of strong partnerships and agile processes," said Guido Jouret, chief digital officer of ABB Global. "We have built a unique position in this space with founding experience in weaving together technology and infrastructure partnerships across the world, whilst simultaneously helping to shape government policies and standards."
Reflecting the diversity of the market, the multinational has been involved in regeneration projects from Sydney to Shanghai, with smart city applications at the heart of new commercial and domestic real estate projects. These include transport electrification across Europe, advanced electric vehicle charging technology in China, solar plants in north Africa, and a smart water system in Ho Chi Minh City.
Vasteras, Sweden's fifth-largest city, provides an example of how a conventional location can become a smart city. Energy supplier Mälarenergi, along with ABB, is currently digitising the city's infrastructure. Mälarenergi operates several hydroelectric power stations, the local power grid, the local fibre-optic network, a waste-fired combined heat and power plant, district heating networks, water treatment and wastewater treatment plants, and the water supply system for the city's 150,000 inhabitants. A key objective of the project is to combine the monitoring facilities of the various automated systems into a single control centre from which all services will be operated. ABB has a great example of a waste water project in Hong Kong where the authorities launched an initiative to improve the water quality in Victoria Harbour, as the existing wastewater treatment facility for Kowloon and Hong Kong Island was releasing excessive untreated wastewater inflow into the sea.
The ABB Ability™ solution for HATS 1 and 2 consisted of a sophisticated unified distributed control system (DCS) with a total of about 43,000 I/Os installed on both the original and the expanded part of the plant. The DCS supervises the entire sewage works, providing operators with full control over the older and newer parts of the plant.
ABB executed the installation of the new control system during normal plant operations and without requiring unscheduled shutdowns.
Here in Vietnam, ABB Ability™ Symphony® Plus SCADA is deployed in Ho Chi Minh City to reduce the loss of 30 per cent (150 million cubic metres) of clean water through leaking and damaged pipes. The project, commissioned by Saigon Water Corporation, included expansion of the current network capacity, integration of more isolated sections, reduction of water leakage, and real-time control and monitoring of the network conditions to prevent major disruptions.
The result will be a rise in the volume of water delivered to households and industries, as well as minimising an estimated 500,000m3 of non-revenue water lost per day, according to ABB. VIR