The Ministry of Finance has recently issued Circular 23/2021/TT-BTC on printing, issuance, management, and usage of e-stamps labeling on tobacco and alcohol products.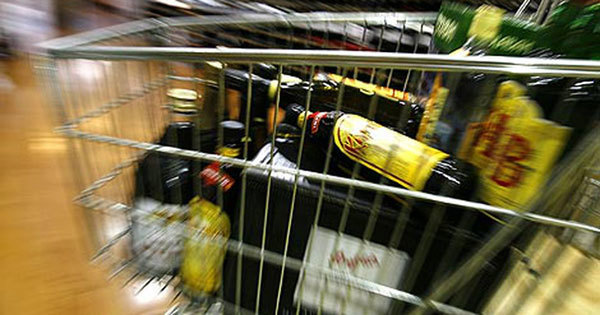 Illustrative image – File photo
Accordingly, e-stamp means having signs recognizable to the naked eye and containing e-information and e-data activatable and searchable on e-portals of the General Department of Taxation and General Department of Customs.
Especially, tobacco and alcohol products must be labeled with e-stamps from July 1, 2022.
Each home-made or imported cigarette pack or liquor bottle must be affixed with an e-stamp.
For cigarette packs and liquor bottles covered with cellophane films, e-stamps would be affixed to products before the outer cellophane layers are sealed. E-stamps would be affixed in such a way that once the cigarette packs or liquor bottles are opened, they would be torn and could not be reused.
Cigarette and liquor producers and importers would be allowed to conduct the e-stamping of their products by themselves but be held responsible therefor. 
According to Decree 67/2013/ND-CP, dated June 27, 2013 detailing some articles and implementation measures of the Law on Prevention of Tobacco Harm on tobacco business, all cigarette packs must have one stamp so that when it is opened, the stamp is torn. Similar rules are issued for alcohol products in the Decree 105 issued in 2017. Customers can easily search for product information such as the tax code, name of manufacturer, importer, date of import, type of product on the websites of the General Department of Customs.
For imported tobacco products, firms must stamp the products at their factories before releasing the products to the market. Importers of alcohol products must take responsibility for the stamping process and released products.
Vietnam's beverage industry is strengthened rapidly, accompanied by a boost in economic growth, advantageous demographics, rising tourism and higher income middle-class. With the growth rate of 6% annually, the sector is one the driving industry of Vietnam's economy, has the highest production value and the 2nd highest total revenue. 
Vietnam is also one of the highest beverage consuming market. Compared to 2010, Vietnam's alcohol consumption increased by nearly 95%, ranks first in the world, and doubles the second-ranking country- India, and 16 times more than the United States.
Vietnam is one of the most significant tobacco markets in the region, and has shown consistent growth in sales in recent history. Domestic production has been growing, but more stringent restrictions and anti-tobacco sentiment will inhibit the market in the future.
Statistics showed that 22.5% of Vietnamese adults (age 15+) currently smoke tobacco products (men 45.3%; women 1.1%). Overall consumption estimated to be 107 billion pieces in 2019.
VGP

E-stamps will be used for imported tobacco and alcohol products that are subjected to excise taxes, according to the Ministry of Finance.