The new circulars released by the Ministry of Education and Training (MOET) not only have raised concern about the criteria for ranking teachers' qualifications, but also the criteria about professional ethics.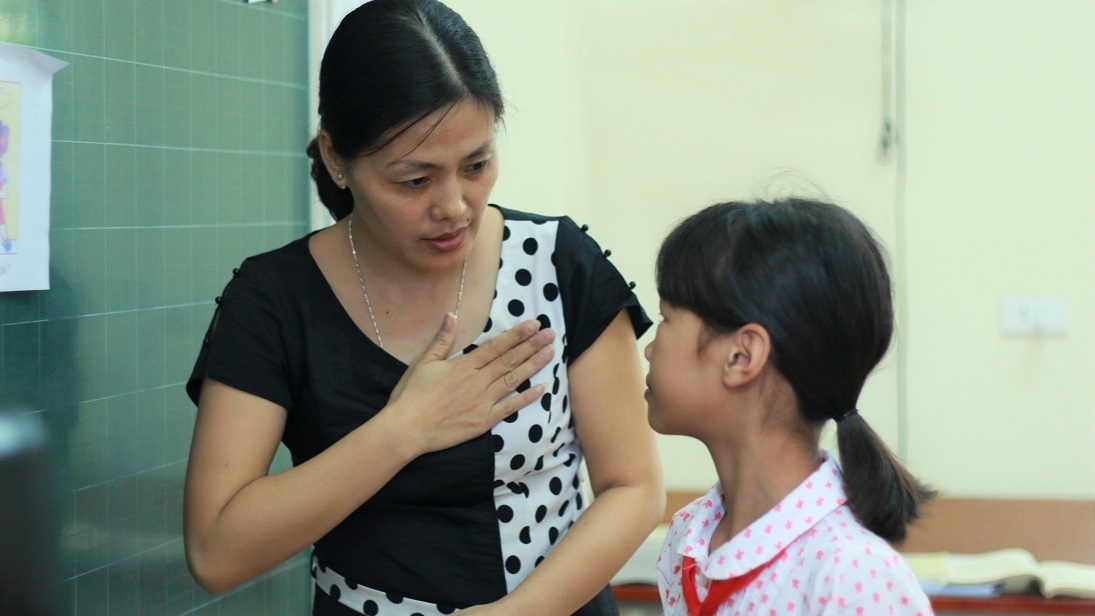 MOET has released Circulars No 01, 02, 03 and 04 setting criteria for professional titles, appointment and defining salaries for teaching officers at public preschools and general schools.
The circulars have replaced the old documents issued by MOET and the Ministry of Home Affairs in 2015.
First-class teachers
Tran Trung Hieu, a teacher at Phan Boi Chau High School for the Gifted, noted that one of the new points of the new circulars is the presence of professional ethics standards. And there are problems in the regulation.
Circular No 03 sets four professional ethics standards for third-class secondary school teachers.
Meanwhile, second-class teachers, in addition to the standards stipulated for third-class teachers, have to have one more standard: always be exemplary in implementing the regulations on teacher ethics.
As for first-class teachers, they have to be "examples of teachers' ethics, and approach and support their colleagues to implement the regulations on teachers' ethics".
So, the teachers of higher classes will have to meet higher professional ethics standards. Each class of teachers has its own standards and this can also be seen in other circulars.
For example, second-class preschool teachers have to "be exemplary in implementing the regulations on teachers' ethics" in addition to the standards applied to third-class teachers.
Hieu believes that it is reasonable to set requirements on the numbers of certificates, degrees, achievements, years of services and professional capability, but is unreasonable to set criteria in professional ethics.
"It would be better not to think that the teachers of higher rank need to have higher levels of ethics," he said, adding that common professional ethics standards need to be applied to teachers of all ranks.

Morality must be universal value
A teacher in HCM City said he cannot find the answers in the circulars to a lot of problems.
"At this moment, a teacher meets the standards to be recognized as first-class teacher. But he violates the regulations on teachers' ethics the next year. Will he still be ranked as first-class teacher or fall into the second class?" he said.
N.T, rector of a junior college, said: "When we mention 'social morality', we mean criteria applied to all people. This is a universal value for all. First-, second-, or third-class teachers are all teachers and they have to observe the common rules on professional ethics."
In 2008, MOET released Decision 16 on teachers' professional ethics, specifying criteria in political behaviors and manners that teachers should have. 
Mai Ngoc

After the Ministry of Education and Training (MOET) released a new circular on the appointment of cadres, promotions and salaries, teachers began applying to attend training courses for certificates which would help them get promotions.

Ha My Yoga was founded by yoga teacher Le Ha My and specialises in teaching beginners the basics of the spiritual discipline and how to avoid injuries in those less-than-limber early days.