Startup projects in the education sector have attracted huge investments from international venture funds.
Many investment deals have been announced recently. Navis Capital Partners Limited, well known for the investment deals in Asia, bought Thanh Thanh Cong Education. Kaizen Private Equity from India pumped $10 million into Yola Education in 2019. Meanwhile, ELSA, MindX and Everest Education successfully called for millions of dollars worth of capital from foreign funds.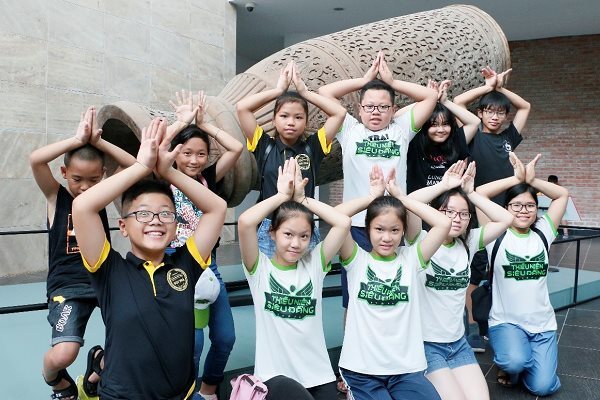 Most recently, VietFuture, a 5-year old education startup, has received investment offers from domestic and foreign funds.

Understanding the attractiveness of the Vietnam's educational sector, the startup is still considering offers to be able to choose suitable investors.

Chu Huy Hoang, CEO of VietFuture, said VietFuture wants to choose investors with deep understanding about Vietnam's educational sector and ability to upgrade education technology.

The education startup has focusef on training life skills, or after school education.

Startup projects in the education sector have attracted huge investments from international venture funds.
VietFuture plans to utilize technology in teaching and training through partially digitized learning programs.

The 2019 creative startup report from Austrade shows that Vietnam has the third largest number of startups in Southeast Asia. In 2012-2017, Vietnam witnessed galloping growth in number of startups, from 400 in 2012 to 1,800 in 2015 and 3,000 in 2017.

Meanwhile, a report from Topica Founder Institute (TFI), a startup training program in Vietnam in Thailand showed that in 2017, Vietnam received 92 investment deals in startups with total capital value of $291 million, a two-fold increase in the number of investment deals compared with the year before and a 50 percent increase in investment capital (50 investment deals and $205 million).

In 2018, the total investment capital in Vietnam's startups hit $889 million, three times higher than 2017.

Education, e-payment and blockchain were cited by Austrade as the three potential business fields in Vietnam.

In particular, education is becoming a "hot spot" for start-up investment activities. Vietnam's demand for high-quality human resources training, both in hard and soft skills, is high as the economy is in a strong development period.

Hoang said in such conditions, after-school skills, not only professional knowledge and education degrees, are necessary and important to candidates.

In the past, life skills were just considered an auxiliary learning subject, which accounted for only one percent of Vietnam's overall education picture. But now, the training courses on life skills are welcomed.

An analyst said that Vietnamese now pay appropriate attention to life skill training, which paves the way for the after-school education model to become a trend in Vietnam. The model focuses on behavior, attitude and skill training.
Kim Chi

Vietnamese teachers currently spend too much time on administrative tasks instead of focusing on teaching which restrains the country's education sector from unleashing its potential. 

The Education Commission has released a report on the transformation of human resources for education in Asia.