Professor Nguyen Phuong Nga, Director of the Centre for Education Accreditation, talks to VietTimes online newspaper on the need to have effective measures to ensure fairness for all students sitting examinations.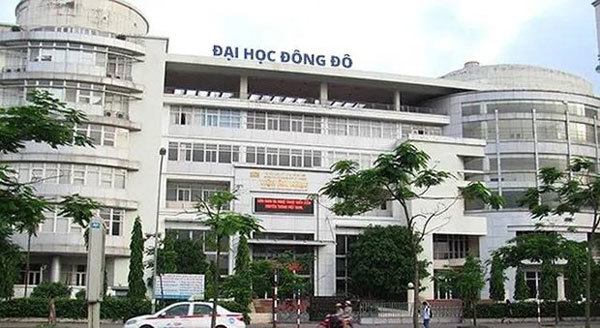 Dong Do University in Hanoi. — Photo vietnamplus.vn
What requirements do universities have to meet when teaching post-graduate students?
A key objective of Viet Nam's Law on Higher Education in 2012 is to reform and regulate higher education in order to develop human resources for the nation to move towards a knowledge-based economy. The training of students for their second degree was mentioned in Decision No.22/2001 issued by the Ministry of Education and Training (MOET), and the validity of that decision remains the same.
The 2012 Law on Higher Education allows institutions to manage their academic affairs within the curriculum set by the Ministry of Education and Training. The law also allows them to choose the education quality accreditation agency from a list approved by the MOET.
In other words, the post-graduate training programme is no different from that offered by a formal university. However, students following the training programme for a second degree will be exempt from subjects that they have already studied for their first degree.
To ensure the post-graduate course follows the requirements set by the MOET, will inspectors have to undertake extra work?
The MOET is assigned by the Government to monitor activities of universities. All departments or sub-departments at the MOET have been assigned missions to supervise these institutions.
Of course, any institutions offering training courses for post-graduate degrees must follow regulations and requirements from the Government. Any wrongdoings will be severely punished under Vietnamese laws.
Dong Do University (a private university) has not been allowed to offer post-graduate course, yet has run many such courses. Who is responsible in this case?
The MOET has to take responsibility. That's why for many years, many graduates from such training courses were awarded with diplomas, yet their diplomas have not been officially recognised by the MOET.
To avoid what happened at Dong Do University, should the MOET publicise a list of universities which are allowed to run post-graduate courses?
The Article 34 on the criteria to recruit students and organise examinations in the Law on Higher Education in 2012 states very clearly that all self-financing Tertiary Education Establishments have to take responsibility for students affairs, including recruitment and training quality. Dong Do University has not met all the criteria laid down by the MOET in the course of recruiting post-graduate students.
Tertiary education management at present has switched from 'pre-check' to 'post check'. In such a case, the MOET should have a reliable database and professional management software. If the data is available to the public, I'm pretty sure Dong Do University wouldn't have been able to fraudulently enroll students.
What should students do to make sure they're not misled by academic institutions?
Students should know their rights and responsibilities when attending academic courses – particularly the credits, duration, examinations and others.
There are two types of students – those willing to study and those willing to pay for a diploma or certificate. Ensuring those willing to study get a good education is the job of Government agencies.

The Ministry of Public Security on Tuesday issued an arrest warrant against Tran Khac Hung, 47, chairman of the Board of Directors and head of the Training Institute at Dong Do University on charges of forgery.

Most of the buyers of bachelor's degrees in English from Dong Do University hold important positions in state agencies, and most followed training courses to upgrade their education levels, which helped them get job promotions.
VNS