Nguyen Xuan Cuong, Minister of Agriculture and Rural Development, talks to Kinh tế và Đô thị (Economic & Urban Affairs) newspaper about measures to prevent a food shortage at the end of this year.
Pork shortage in Vietnam expected later this year
African swine fever continues to ravage north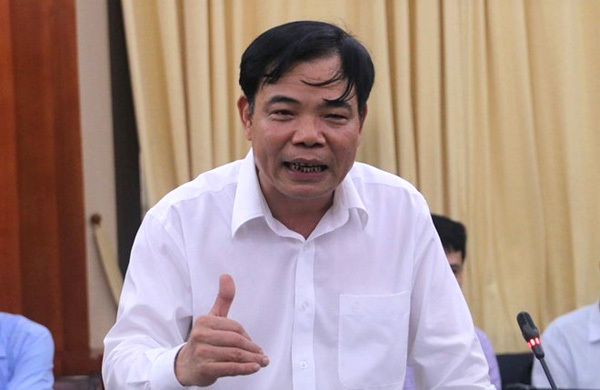 Nguyen Xuan Cuong. — Photo kinhtedothi.vn
African swine fever (ASF) is an ongoing situation which may lead to a shortage of pork by the end of this year. What do you think about this problem?
Pork is the main dish in Vietnamese meals. ASF remains uncontrolled, so if production is not planned well there will be a food shortage by the end of this year.
How can we cope with the problem?
From early this year, the ministry has been working with localities to implement solutions nationwide. In particular, substitute products including poultry, cattle and seafood are being used instead of pigs.
In the process of developing these three groups of products, the ministry has asked localities to follow three principles.
Firstly, it is necessary to have a safety chain to prevent the disease from arising later this year.
Secondly, localities have to ensure a supply-demand balance to avoid excessive development and food redundancy.
Thirdly, they must create new livelihoods for farmers who have infected pigs.
Will Vietnam import pork to meet the demand of domestic consumers?
If the supply does not meet demand, it will be necessary to import pork. However, to avoid dependence on foreign food supplies, alternative products should be used.
We do not yet have a preventative vaccine for ASF, so what should we do to limit losses for farmers?
Farmers should strictly follow biosecurity protocols. The ministry is also actively implementing other radical solutions. First positive results have been announced on a vaccine against ASF and development is still in progress. The ministry also directed the Department of Animal Health to evaluate models using biological products in farming, and to provide localities with specific guidelines.
To ensure food supply, should repopulation be considered?
The ministry has considered repopulation. In areas that have recorded no newly infected pigs within 30 days and have large-scale farms which have ensured biosecurity, pig herds could be repopulated.
VNS