Dang Hung Vo, former Deputy Minister of Natural Resources and Environment, talks about solutions to unleash the private sector's potential.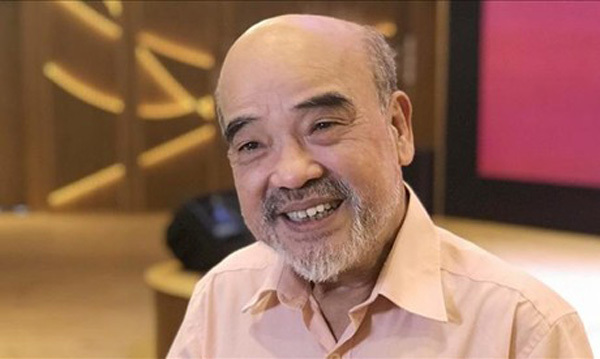 Dang Hung Vo, former Deputy Minister of Natural Resources and Environment. Photo VGP

How much does unleashing the potential and fully utilising the country's resources matter to Vietnam?
Utilising resources – including land, human resources, financial resources and technology – determines the speed and quality of economic growth in all countries.
Take land for example. Land fee collections in Vietnam only account for 20 per cent of local governments' revenues, while the rate in industrialised nations can go up to 50-90 per cent.
Vietnam's use of financial capital also needs to improve. The country's incremental capital-output ratio (ICOR) since 2010 averages a little higher than 5, or only one third of Thailand's. Our labour productivity is also only half that of Thailand and Indonesia.
In recent years, Vietnam's indicators regarding efficiency in the use of resources have been improving but these are barely registered on a worldwide scale.
The Vietnam 2035 Report, a joint effort by the Government of Vietnam and the World Bank Group, emphasised the biggest weakness Vietnam needed to address was efficiency. This recommendation has been incorporated in the Prime Minister's plan to transform the country's economic growth model.
In the PM's article, one of the four major orientations is to remove bottlenecks to make sure natural resources (land, water, minerals, etc.) are appropriately distributed and effectively utilised in the market economy. What are your comments on this issue?
The Prime Minister has stated that the current mechanism for resource allocation is filled with problems, resulting in a paradox where people who could effectively make use of the resources are held back from gaining access to them, while those assigned with the management of these resources fail to utilise them, or even worse, cause severe losses. This paradox is one that must be addressed soon.
According to the Government leader, all mechanism- or policy-related bottlenecks that hinder the effective use and capitalisation of resources must be resolved to make sure market demands will be the "decider" in allocating and mobilising resources, and that equal access will be guaranteed between players in our socialist-oriented market economy.
I think to realise the goals that PM Phuc stated will need studies and research to come up with practical initiatives. The biggest challenge at the moment is that the law has not provided a detailed working framework on the conversion of natural resources to the properties of different players in the market economy.
Regarding land, our law has started to switch to "land use rights" – in lieu of our previous principle that "land belongs to the entire people" but represented and managed by the State, or basically no private ownership of land – to make land truly a resource that can be utilised in line with market mechanisms, which concerns the idea of private ownership of land.
This workaround is certainly not a bad idea, but the details need to be refined to avoid ineffective capitalisation of land, which usually involves regrettable losses and corruption.
Natural forest and preservation vs. development issues are even more intricate than land issues since we cannot just convert natural forestland into properties of the one assigned with the management or use of them, which also means that there is a lack of motivation to continue taking care or enriching of poor forests.
Regarding water and minerals, the conversion of natural resources into assets has become easier since they can be exploited for commercial products. The problem with these types of resources is ensuring effective and strict State management to prevent losses.
To ensure corruption-free capitalisation of resources, the importance of transparency, public supervision and accountability cannot be stressed enough.
A State agency decision to allocate land – or any type of natural resource like a mineral mine or a piece of forest – to a private investor should always be questioned. The risks of corruption could always emerge from the difference between the State's valuation of the land in question and its actual market value.
In this new age, highly developed nations have already applied Artificial Intelligence, Big Data and remote sensing to modernise the management of large-scale and complicated resources and to avoid corruption and losses.
What do you consider the biggest constraints over the utilisation of land, arguably the most important natural resource in the country?
The biggest issue is to ensure fairness in the conversion of low-yielding areas to development projects that are supposed to bring higher value. It doesn't sound too much of a problem on paper but in reality, to properly and transparently assess the value of any land is difficult. As we have seen, many high-profile corruption cases have involved the illegal conversion and trade of supposedly low-value land.
Another problem is that during the conversion process, the State usually has to expropriate people's land and transfer it to investors. Those who have their land taken are heavily affected. The National Assembly said 70 per cent of complaints it received were land-related.
Petty corruption is also something we need to worry about. Take for example rampant bribery demands or extortion in the implementation of land administrative procedures, especially at local levels.
The basic problem lies in the approach to amending the law, which really should follow a market mechanism. We should let the market do what it does well and be legally responsible for it. Government officials' should be monitoring and planning, rather than dealing directly with mundane tasks that are fertile breeding grounds for graft and malfeasance. — VNS

Corruption increases the cost of doing business, distorts the competitive environment, limits opportunities for investment and widens the growing social inequality, according to a UNDP expert.

Private businesses have said they were unsure about how to implement the 2018 Law on Anti-Corruption that came into effect on July 1.

The enormous demand for infrastructure investment across Asia-Pacific had led to greater risks of corruption, Deputy Inspector General Tran Ngoc Liem said yesterday.