Four members of the same family, including two children, have died after a house fire in the Central Highland province of Lam Dong.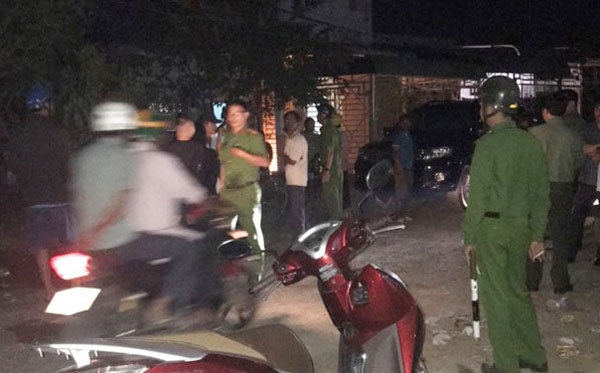 Police guard the scene of the house where a fire broke out on Tuesday night, killing four family members in the central highland province of Lam Dong. Photo baolamdong.vn
The blaze broke out at 7.45pm on Tuesday night in Da Teh Town in Da Teh District.
Two adults, 22-year-old K'Nhan and his wife – 24-year-old To Thi Hien, were killed, along with their children, identified as two-year-old Ka Moc Tra and new-born Ka Thao Nguyen.
Tra was pronounced dead at the scene. The three members were rushed to the provincial hospital for emergency treatment, but died later.
Bui Van Hung, chairman of Da Teh District's People's Committee said the local authority helped organise funerals.
Witnesses said they tried to stamp out the fire but the house was locked inside.
Firefighters managed to knock through the door to gain access to the property.
The cause of the fire is being investigated. —VNS

A large fire broke out at 9:15 a.m, August 26, on a canoe in Nha Trang Bay in the central coastal province of Khanh Hoa, injuring two people.  

A three-year-old girl has died after a blaze broke out at a stilt house in the Central Highlands province of Gia Lai.

Three people died early this morning after a blaze tore through their home in the central province of Thua Thien-Hue.

Eight people were killed or went missing in a blaze in Nam Tu Liem district, Hanoi, in the early hours on April 12, according to initial reports.