Dong Tao chicken, which is an expensive delicacy in Vietnam, is often sold at very high prices on the Lunar New Year or Tet Holiday.
Dong Tao chicken, often known as dragon chicken, is a native of the northern province of Hung Yen's Dong Tao Village.
A Dong Tao chicken farm in Hung Yen Province
The chicken which has extremely thick legs with reddish scales were historically offered as a tribute to kings because their meat is delicious.

To have good quality, Dong Tao chicken must be carefully taken care of.

Le Quang Thang, director of Dong Tao Chicken Co-operative, said that this kind of chicken doesn't like the cold weather. When the temperature is below 15 degrees centigrade, lights must be used to keep them warm.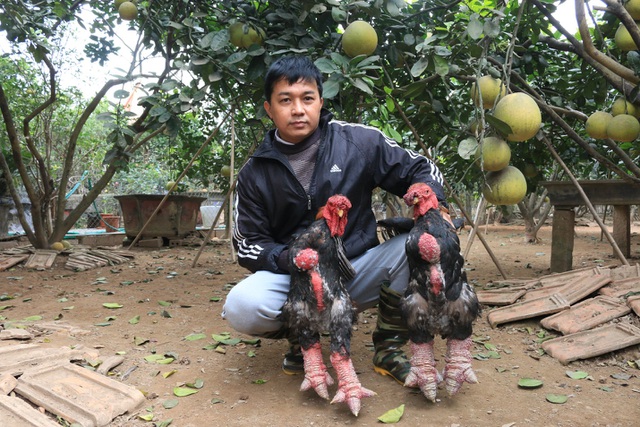 Thang and his chicken

Each Dong Tao chicken is priced at VND1.5-3 million (USD65.21-130.43).

Thang has 20-year experience in Dong Tao chicken breeding. He was voted as one of 20 best farmers in 2017.

Many Dong Tao chickens weigh more than six kilos.

This year, Thang's family sold two special Dong Tao chickens. One was sold for VND15 million (USD652.17) and the other had the price of VND7 million.

To date, more than 200 purebred Dong Tao chickens from his family have been sold.

Offering Dong Tao chicken as a Tet gift has become a trend over the past 10 years as people's living conditions have improved.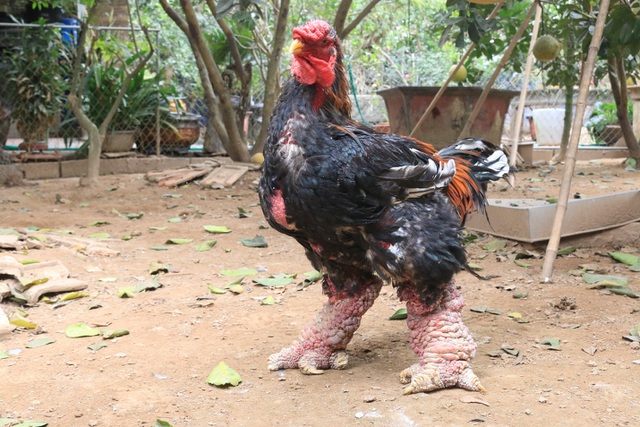 A two-year-old Dong Tao chicken

Up to 90% of chicken breeding households in Dong Tao Commune only raised the chicken for meat. In 2016, Thang and 16 households in the locality jointly set up Dong Tao Chicken Co-operative.

It takes the normal Dong Tao chicken just eight months to be bred for sale. The prices for one kilo of the normal Dong Tao range from VND250-300,000.

However, the time to raise high-quality Dong Tao chicken is much longer.

The living environment of Dong Tao chicken must be very hygienic.

The cost of Dong Tao chicken this year is equal to last year, Thang noted. Dtinews

Farmers in flower villages in HCM City are worried as merchants have not contacted them yet for Tet sale season.

Located in Tay Ho District of Hanoi, Tu Lien Village has been bustling in recent days with many local people coming to order kumquat trees ahead of the Lunar New Year festival or Tet.