At least five people have been stabbed dead and one other seriously injured after a man killed his wife and tried to flee in the northern province of Thai Nguyen Province early this morning.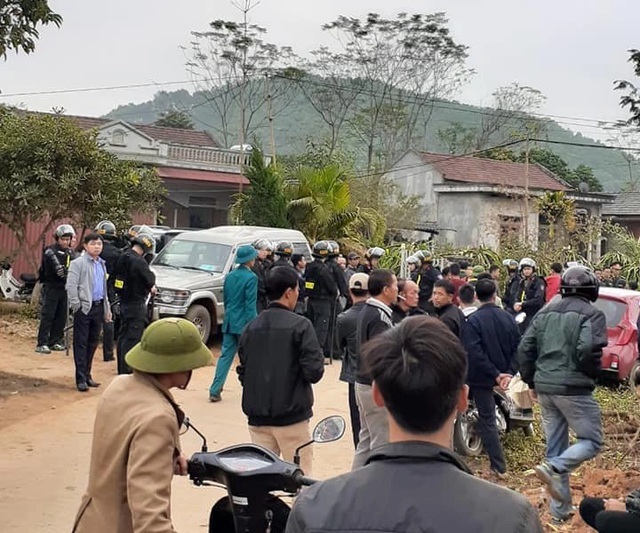 People gather at the house where the incident occurred on December 26
According to local police, the tragic incident occurred at 5 am Thursday morning when Hoang Van Chin, 43, stabbed his wife Ma Thi Huong, also 43, during a quarrel at their home in Son Phu Commune, Dinh Hoa District.
Some relatives and neighbours were also stabbed while trying to prevent the man who is believed to have used drugs. Five people died on the spot due to serious injures including Ma Thi Huong, Luong Van Banh, 43; Hoang Van Luan, 42; Tran Thi Huong, 35; and Hoang Van Nam, 25.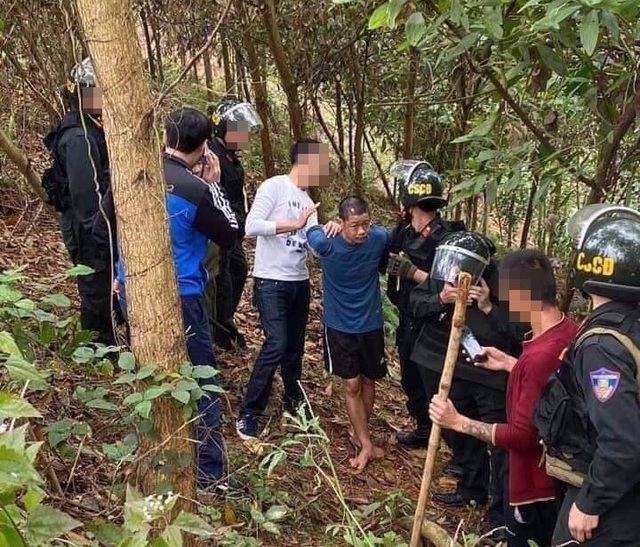 Hoang Van Chin detained by police
Another man, Luong Van Hoang, 53, has been rushed to hospital due to serious injuries.
Hoang Van Chin soon fled but then found hiding on a hill nearby.
Initial investigations from police showed that the man had quarreled with his wife and attacked her and the others after using drugs. Some others were also attacked while he was trying to flee. Dtinews
Nguyen Truong