Former Chairman of the Bank for Investment and Development of Vietnam (BIDV) Tran Bac Ha died on Thursday at the age of 63 after a long illness.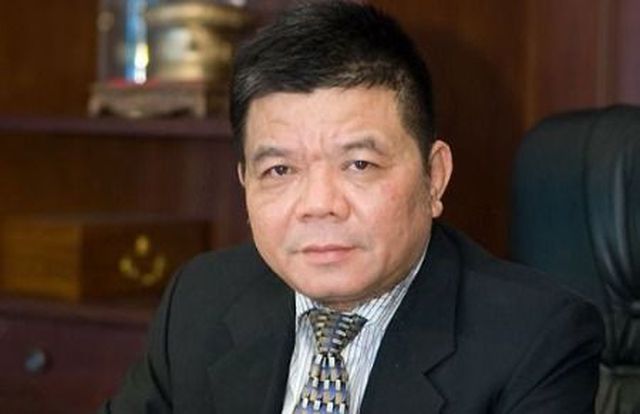 A file photo of former BIDV chairman Tran Bac Ha
Ha was detained last year for being suspected to be involved in banking operation violations.
Ha was born in 1956 in the southern central province of Binh Dinh's Hoai An District. By September 1, 2016, he worked at BIDV for 35 years, including more than eight years acting as the bank chairman.
He was also the chairman of the Association for Vietnamese investors in Myanmar, Laos and Cambodia.
On November 29 last year, the Ministry of Public Security arrested Ha and searched his house for the investigation into banking operation violations at BIDV. He then was prosecuted early this year.
By late March this year, the police prosecuted and detained his son Tran Duy Tung, 34, who was chairman of An Phu Group JS Company in Quy Nhon City, Binh Dinh Province.
Tung was accused of being related to infringements of a cattle breeding project in Ha Tinh Province which has a total investment VND4.22 trillion.
The project which was started in 2015 was expected to turn out 254,000 head of cattle per year, but the project was a failure.
The project imported more than 43,387 beef cows between May 2015 and June 2017, however, only 782 cows were found during an inspection in 2018. It also caused environmental pollution, affecting local residents.