Two former policemen from Son La Province Police have been prosecuted for stealing 11kg of drugs, Tuoi tre (Youth) newspaper reported.
Drugs smuggler arrested in Son La
Drugs take hold in impoverished village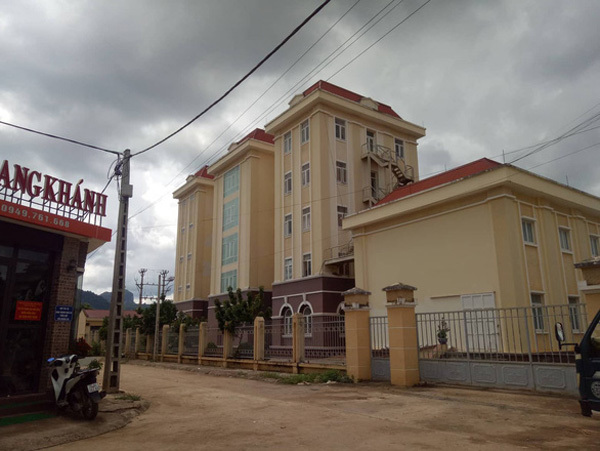 Son La Province Department of Civil Judgement Enforcement where the three criminal broke into. — Photo tuoitre.vn
On Wednesday, Do Quoc Tuan, deputy head of Son La Province People's Procuracy, announced that they completed the indictment and filed it to the provincial People's Court to start legal proceedings against three defendants involved in the theft at the provincial Department of Civil Judgement Enforcement which occurred in November 2018.
Nguyen Van Thuong and Nguyen Tung Lam, two former policemen of Son La Province Police Department of Criminal Enforcement and Judicial Assistance, joined Pham Tuan, their acquaintance, from Vinh Phuc Province's Tam Duong District to plan break-ins on offices in Son La City to steal assets to pay debts.
On November 10, 2018, the three defendants broke into the exhibit warehouse of the provincial Department of Civil Judgement Enforcement, taking nearly 8kg of heroin, more than 3kg of synthetic drugs and one mobile phone. These were items of evidence in five other cases.
After carrying out the crime, realising the seizure was large, the three culprits confessed and handed over all the assets.
Thuong and Tam were then expelled from the provincial police.
The three culprits are prosecuted for appropriation of narcotic substances under article 252 of the Criminal Code.
VNS