Four fishermen have died of asphyxiation after being trapped in a fish storage locker of a vessel off southern Kien Giang Province on Tuesday.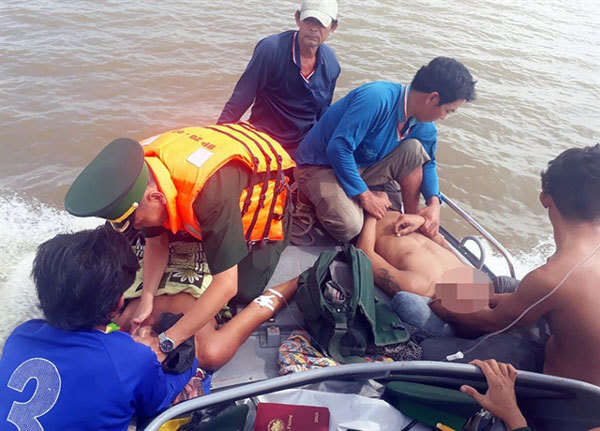 The victims receive first aid. — VNA/VNS Photo
According to the provincial border soldiers, the vessel was owned by a local fisherman and had 11 fishermen on board.
On Tuesday morning, some of the crew went down to the fish storage locker and fainted.
Others went down to rescue the victims and also fainted.
The five victims were rushed to the provincial general hospital. Only one is now alive and undergoing treated.
Initial investigation showed their deaths were caused by fumes in the locker, which had been used to store a large amount of seafood over a long time.
Local authorities are investigating the case. VNS

For the past 2 years, the massive number of death in the fish population in artificial breeding farms on the La Nga river, Dinh Quan district, Dong Nai province has been leaving local fishermen devastated.  

A dead whale weighing 2.5 tonnes was found on a beach in Van Huong Commune in Van Ninh District in the coastal central province of Khanh Hoa on Thursday, Thanh Niên (Young people) newspaper has reported.