Four men were due to appear in court in the United Kingdom on Monday accused of people trafficking.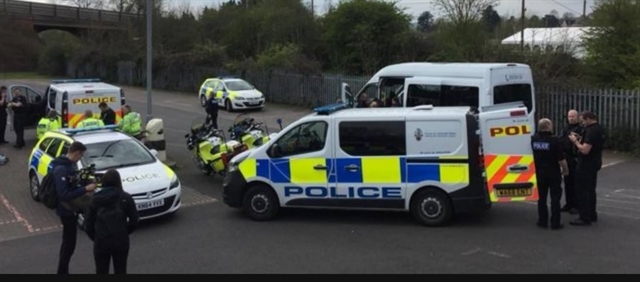 Police stop the van containing Vietnamese nationals in the south of the England on Friday. Photo: Devon and Cornwall Police
They were arrested after police discovered 29 Vietnamese men, women and children in a van travelling on a motorway in the south of England.
Police were called on Friday following reports a group of people were seen getting into the back of a van from a boat in the Newlyn area of Cornwall.
The van and another vehicle were stopped by officers on the M5 motorway in Cullompton, Devon and police discovered the Vietnamese nationals.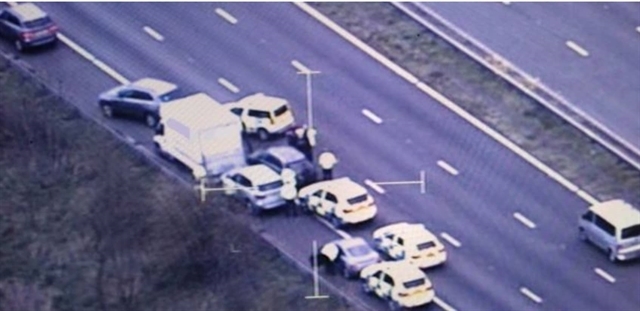 An aerial photograph of the police pulling over a van in Devon. Photo Devon and Cornwall Police
Frank Walling, 72, from Colne, Glen Bennett, 55 from Burnley, Jon Ransom, 63, from Kent and Keith Plummer, 62 from Sheerness were all arrested.
The four have been charged with human trafficking and assisting unlawful immigration to a member state.
They have all been remanded in custody and were due to appear before magistrates in Truro Magistrates Court Monday.
A spokesman for Devon and Cornwall Police said the foreign national are being cared for at a specially-created centre. VNS