The Government has given the green light to the construction of two key expressway projects—Hoa Binh-Moc Chau in the north-west and Phan Thiet-Dau Giay in the south, under a public-private partnership format.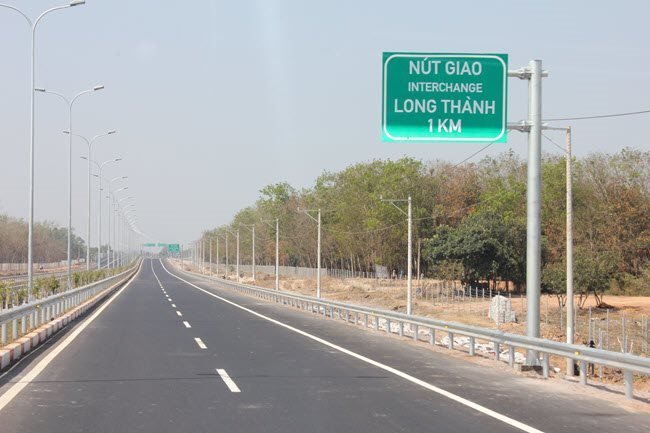 File photo of a section of the HCMC-Long Thanh-Dau Giay Expressway. The Dau Giay-Phan Thiet Expressway project, once completed, will link to this expressway
For the Dau Giay-Phan Thiet expressway project, the Ministry of Planning and Investment has issued a decision to use over VND2.4 trillion of government bonds to fund the project under the 2016-2020 medium-term public investment plan. Of this amount, the project will receive over VND1.1 trillion for this year.
Dau Giay-Phan Thiet, part of the North-South expressway project, requires more than VND14.3 trillion in capital. Starting from Binh Thuan Province, it will run 99 kilometers and connect with the HCMC-Long Thanh-Dau Giay Expressway.
Meanwhile, the Hoa Binh-Moc Chau Expressway project is some 85 kilometers long, stretching from Hoa Binh City to National Highway 43 in Son La Province, with total investment capital exceeding VND22 trillion in the first phase. Work on this project is scheduled from now until 2024.
The project's investor will mobilize capital of some VND17.2 trillion to construct a build-operate-transfer section during the first phase and aims to recover the capital through toll collection over 26 years, starting from 2025.
The State will use land of the two provinces of Hoa Binh and Son La, worth some VND5 trillion, to pay the project investor, in line with prevailing regulations.
Once completed, the Hoa Binh-Moc Chay Expressway is expected to meet transport demand among the northwestern provinces and encourage regional socioeconomic growth, particularly the growth of the Hoa Binh Lake and Moc Chau national tourism sites. SGT
Le Anh