As an excellent student at the Tran Phu High School for the Gifted in the northenr port city of Hai Phong, Hanh An thought she would study at an architecture or technology school. But she unexpectedly 'drifted' to Canada and then to the US.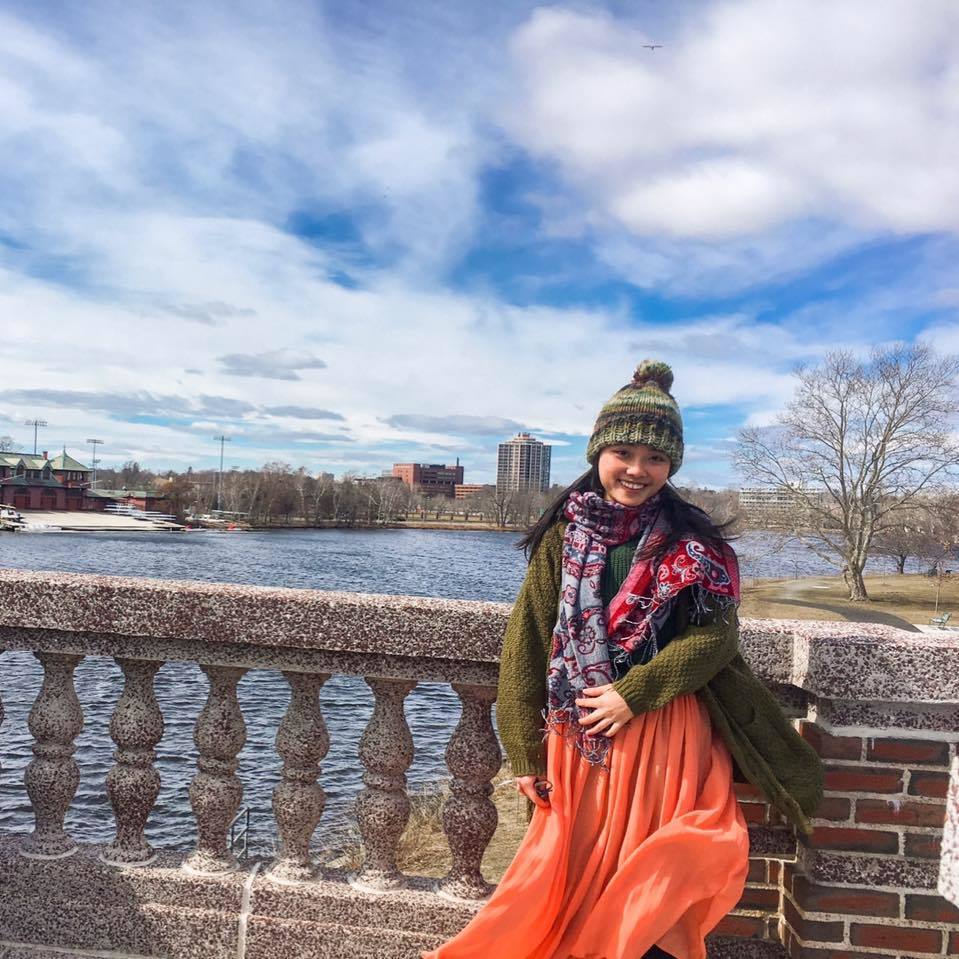 Trinh Thi Hanh An
In mid-December, Trinh Thi Hanh An received the first prize in an essay contest in English with the theme 'Vietnam in the United Nations' on the occasion of the 75th anniversary of the organization.
An will become an intern at the UNDP next summer for six months in Vietnam.
An believes this is a precious opportunity for her. She hopes she can participate in UNDP projects related to the ethnic minority communities or infrastructure programming in cities.
Hanh An is now a third-year student at the University of Chicago, which is listed among the top 10 universities in the world. She studies three majors at the same time - Geosciences, Environment and Urban Studies, and Visual Arts.
She was an information technology majoring class when she was at general school. She did so because she failed the exam to the mathematics majoring class.
"I liked to study mathematics when I was at secondary school and I spent more than 10 hours a day to solve math questions. I felt extremely disappointed when I failed to enter the mathematics majoring class," she recalled.
However, An later found that informatics was an interesting subject. In the 10th grade, she joined the team of selected students. When she entered the 11th grade, An was the only female student.
Joining the team and attending the national competition, An began programing her life – focusing on studying mathematics, informatics and attending the exam to the architecture school. If she could win prizes at the national competition, she wanted to enroll in the Hanoi University of Science and Technology without having to sit the entrance exam.
However, a turning point in her life occurred: she went to Canada to study at a high school and then had one gap year before becoming a University of Chicago student with a full scholarship worth $80,000-83,000 for each year.
For the last year, besides study, An has spent much time on Headway, a program that helps Vietnamese students implement ideas and projects for the community and carry out scientific research.
An believes that the training courses where postgraduates, students and engineers study and work in the US helps equip young people with necessary knowledge to undertake original and sustainable social projects. 
Le Huyen

All five students of the Vietnamese team participating in the International distributed Physics Olympiad (IdPhO) 2020 have won medals, with four silver and one bronze.

Three Vietnamese students are to represent the country at the final round of the Microsoft Office World Championship (MOSWC), an event which is scheduled to take place in 2021 in the United States.