Vietnamese authorities and local administrations will review protocols in dealing with deaths of foreign nationals due to COVID-19, spokesperson Le Thi Thu Hang said on Thursday.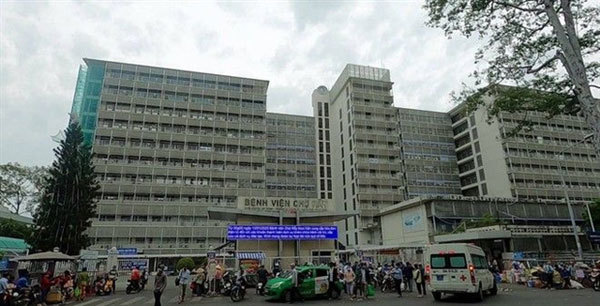 Cho Ray Hospital in HCM City. — Photo from the Ministry of Foreign Affairs' World and Vietnam Report
She was speaking in response to reports from the Republic of Korea (RoK) Consulate General claiming a man in HCM City, currently the country's biggest coronavirus hot spot, died of COVID-19 this month and was cremated without the family or the RoK diplomatic mission being notified.
"According to the Department of Foreign Affairs of HCM City, a citizen of RoK passed away on July 13, due to COVID-19, at Cho Ray Hospital in the city. We are deeply sorry and would like to convey our sincere condolences to the family for this loss," the spokesperson said.
Hang remarked that the patient had been treated at one of Vietnam's leading medical facilities under the attentive and professional care and treatment of the medical staff here in the best possible condition, and it's "unfortunate that the patient has sadly not survived."
Vietnamese authorities have been working with the RoK to make arrangements for the victim's funeral, she said.
"In the future, Vietnamese authorities and local administrations will review related protocols and work closely with foreign representatives and diplomatic missions to address emerging issues in a timely manner, and avoid the repetition of similar incidents in the future," Hang said.
She stressed that it must be reaffirmed that the Vietnamese Government always pays due attention to the assurance of medical services and health of foreign nationals in Vietnam, including the citizens of RoK, particularly amid the complicated developments of the COVID-19 pandemic.
Vietnamese health ministry's guidelines on handling COVID-19 deaths, issued earlier last year, call for a cremation as soon as possible, with relatives not allowed to be on the same vehicle that transported the body to the cremation site.
Source: Vietnam News

The Ministry of Health on July 19 announced an additional 80 COVID-19 fatalities recorded in six localities from July 9 to 19.