The Hanoi Department of Education and Training has just announced a list of 11 foreign-invested schools which have been registered for operation.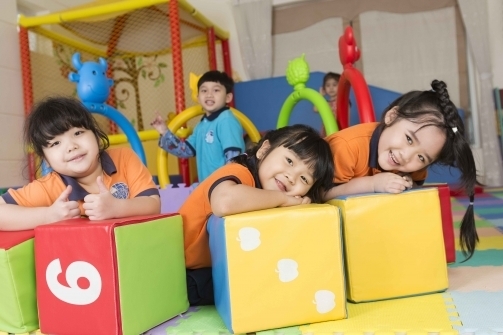 Ảnh:
Following a recent tragic case in which a six-year-old boy was found dead in a school bus of the Gateway International School, more attention has been paid to the operation of schools in the city.
An investigation by the department has revealed that many schools are calling themselves "international" just to attract parents and students.
According to the department, they have only given licenses to 11 schools with 100% foreign-invested capital offering international curriculums for foreign students living in Vietnam and also Vietnamese students (making up no more than 49% of the total number of students), including the British Vietnamese International School; the British International School Hanoi; the Concordia International School Hanoi; the Horizon International Bilingual School – Hanoi Campus; the Singapore International School; the Singapore International School at Gamuda Gardens; the Singapore International School at Ciputra; the Singapore International School at Van Phuc; the St. Paul American School Hanoi; The International School at ParkCity Hanoi and the Korean School in Hanoi.
In addition, there are 25 schools in Hanoi that offer a partly international programme or integrated programme.
Deputy Director of Hanoi Department of Education and Training, Le Ngoc Quang, said "Schools offering international programmes or integrated programmes must also comply with current regulations of Vietnamese law, ensuring transparency".
"The Department of Education and Training will strengthen school supervision and publish of the list of licensed schools to ensure the rights of learners," he emphasised.
Speaking to a Dan Tri/Dtinews, Director of the Department of International Co-operation under the Ministry of Education and Training, Pham Quang Hung, said that the naming of schools has been clearly defined in the charter for all educational levels and Decree 86/2018 / ND-CP.
"Specifically, the naming of schools should be carried out in accordance with the following provisions: The school name must include the constituent elements arranged in order: "School", "School level or training level" and "Private name," he explained.
If a school uses the word 'international' but that is not included in the Decision of Establishment Approval, that school is violating regulations.
"The name of the school does not say much. Therefore, when choosing a school for your children, it is necessary to fully consider information such as educational programmes, the language of instruction, teachers, facilities, students, investment capital, management model through various channels such as the school's website and the Department of Education and Training's website," Hung stressed.
Lao Dong/Dtinews