Motorbikes in the future may be stopped from entering Hanoi inner city districts at Belt Road 3, Truong Sa and Hoang Sa Roads and Highway No 5.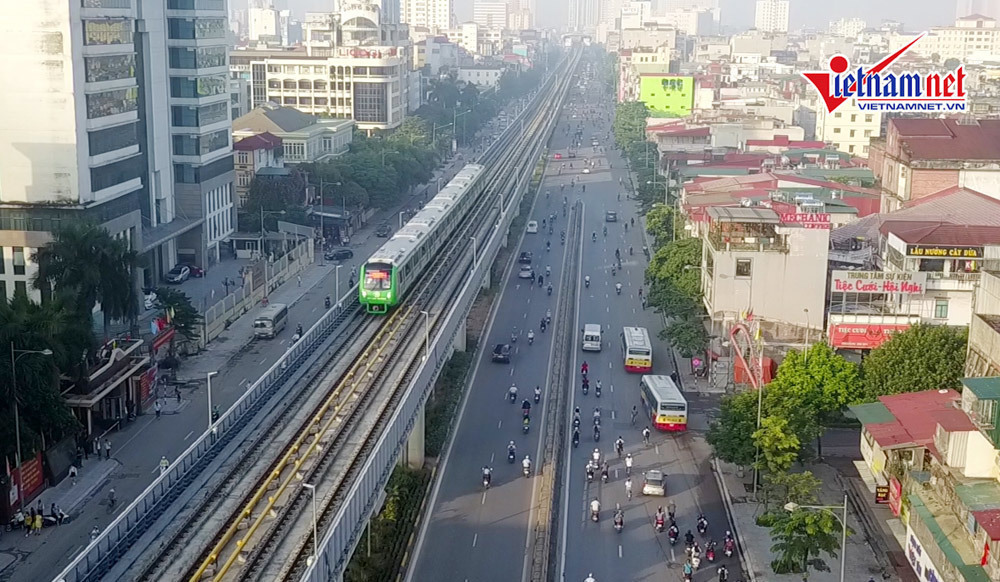 Hanoi People's Committee has released a report on the People's Council's Resolution 04 dated July 4, 2017 on strengthening control over road transport, with the aim of reducing traffic jams and pollution in the 2017-2020 period with a vision towards 2030.
The report said that 63 traffic jam sites had been settled, or 12 sites a year. Thirty-one points exist in 2021, of which six have been settled, while seven new points have emerged, which are mostly at construction sites. They will be cleared when construction finishes.
Many problems remain. Belt Roads 1, 2 and 3 are not yet fully invested, while Belt Roads 4 and 5 have not received investment. Urban railways projects are all going slowly. And the target for public passenger transport remains unreachable because of Covid-19.
With 140 bus routes and 18,888 bus trips, the bus system can better ease traffic jams and pollution in the central area of the city.
Under the plan on collecting tolls from motor vehicles entering some areas in the city which are at risk of traffic congestion and pollution, Hanoi will draw up a toll collection plan to be submitted to appropriate agencies for approval. It's expected that 87 toll booths would be installed on ring roads.
Under the zoning to restrict the circulation of motorbikes according to infrastructure conditions and the capability of the public transport system, the circulation of motorbikes in certain districts will stop by 2030. Hanoi will continue measuring the emissions of old motorbikes now in circulation and propose solutions to improve air quality.
Regarding the plan, on June 15, the Transport Department said the director has assigned relevant agencies to draw up a detailed plan on content approved in the People's Council's Resolution 04/2017.
Under the resolution, after 2025, motorbikes in would be stopped from entering Hanoi inner city districts at Belt Road 3, Truong Sa and Hoang Sa Roads and Highway No 5. After 2030, motorbikes will be stopped in districts at the Belt Road No 4 for the southern part of the Red River and at Belt Road No 3 for the northern part of the Red River.
According to the Hanoi Department of Transport, the current number of registered vehicles in the city is 6.4 million, including 0.6 million cars and 5.6 million motorbikes. 
Huong Quynh

Owners of cars with under nine seats entering the inner city area on ordinary days would pay tolls between VND25,000 and VND60,000.

In July, the Center for Environment and Development of the University of Oslo, Norway organized a webinar entitled "Sustainable urban transport in Vietnam: Transition, challenges and future prospects".