Numerous residents of the capital could be spotted not wearing face masks in public areas around Hoan Kiem Lake on the first day of the reopening of the pedestrian streets, despite the ongoing threat of the novel coronavirus (COVID-19).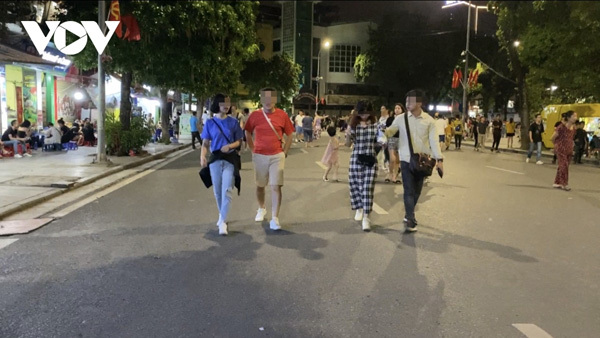 The walking streets around Hoan Kiem Lake officially reopened to the public on the evening of September 18 following their temporary closure as part of measures aimed at preventing the spread of a second wave of COVID-19.
Local people have been advised to don face masks and limit contact with others in an effort to curb the spread of the virus.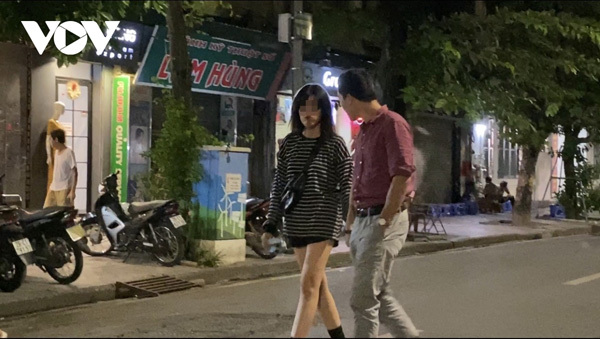 Despite warnings issued by authorities, many people fail to follow regulations when visiting the pedestrian streets.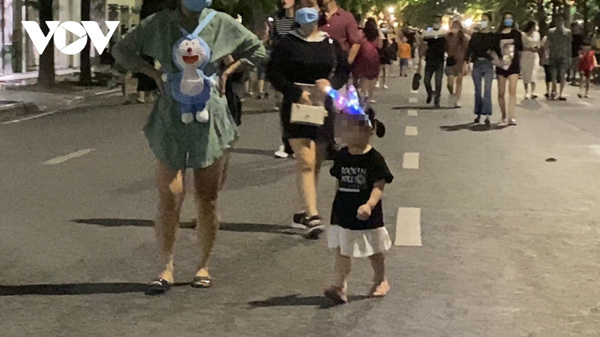 This can be seen by a number of people not wearing face masks.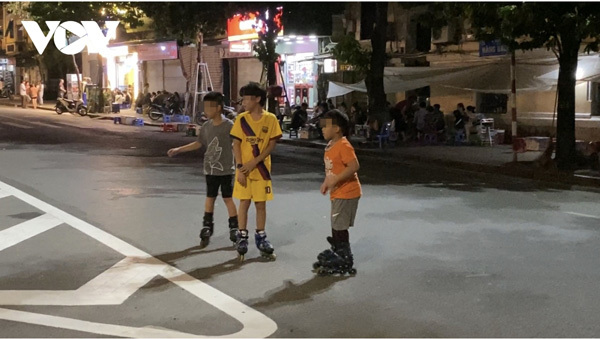 Children can be seen not wearing face masks while playing in a public area.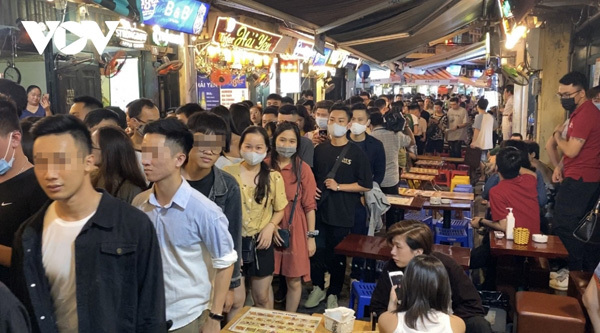 A long queue forms as people wait to enter a bar located on Ta Hien Street.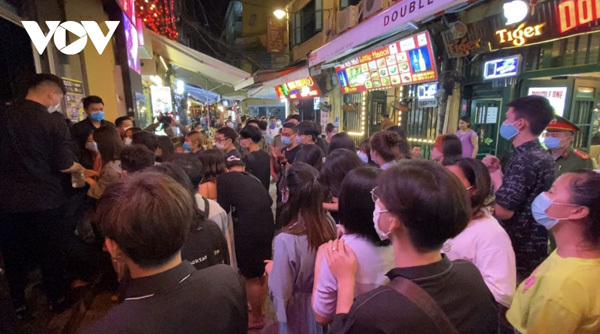 The majority of people can be seen wearing face masks.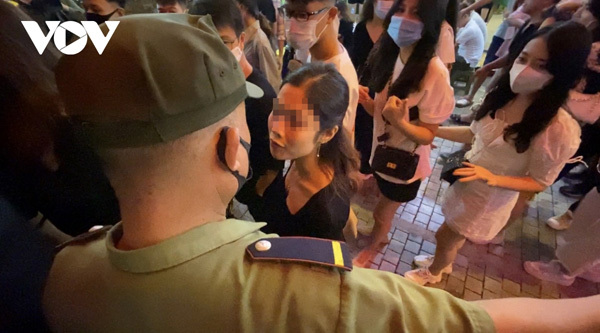 Despite regulations, many local citizens can be seen not wearing face masks, with some therefore not allowed to enter the bar.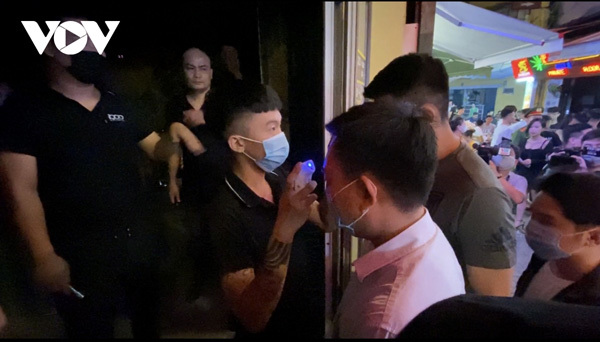 Customers have their body temperature checked ahead of their entry into the bar.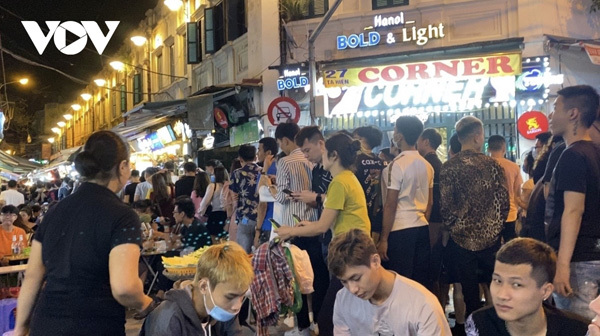 People wait patiently for their turn.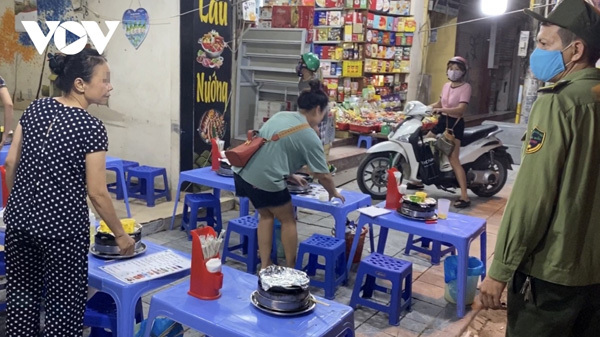 Local police have requested that restaurants follow Government regulations on COVID-19 prevention and control.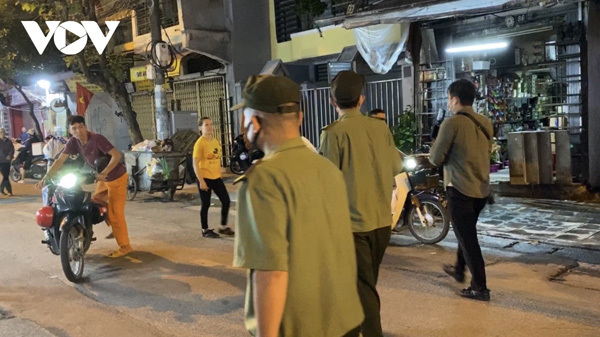 Many people flout the rules and ride motorbikes on the streets that are supposed to be dedicated for pedestrians. 
VOV
The Hanoi Municipal People's Committee has announced that pedestrian streets in the area around Hoan Kiem lake are set reopen on September 18.

Despite bars, nightclubs, and karaoke venues in Hanoi being granted permission to re-open as of September 16, many were quiet on their first night back.