Vietnam Register have provided a temporary safety certificate for 13 trains for the Cat Linh-Ha Dong metro project.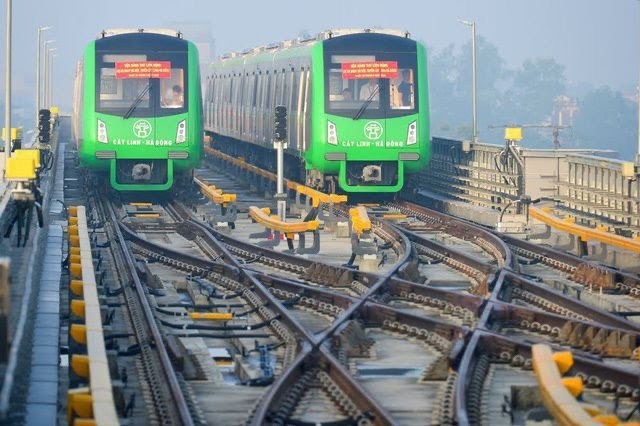 Cat Linh-Ha Dong metro line (photo by Toan Vu)
The certificate was issued following the agency's inspection starting from September last year. 
In November this year, the project started the trial run which was scheduled to last for 20 days. However, the tests were halted after being carried out for five days as the general contractor, China Railway Sixth Group Co., had failed to complete the required procedures.
To date, the time for the pilot operation resumption has not yet been disclosed.
At present, the Chinese general contractor has continued finalising requirements for the trial run as regulated.
The official safety certificate will be granted to the trains after the pilot operation ends and the entire project's technical safety is recognised by a French independent evaluation unit.
The Cat Linh-Ha Dong Project, which is over 13 km long with 12 elevated stations, has a total revised investment capital of up to around VND20 trillion (USD886 million) from the initial VND8.7 trillion (USD381 million), including USD670 million in loans from China, after being delayed for several times.
The project was kicked off in October 2011 and was initially slated for completion in 2013 and delayed to 2016, but until now, it is not sure that when it can be officially operated. Dtinews
Cat Linh – Ha Dong railway is the first metro line and one of the key public transport projects in Hanoi.