The Hanoi Department of Industry and Trade has outlined a plan for distributing goods to local residents in accordance with the new COVID-19 zoning scheme.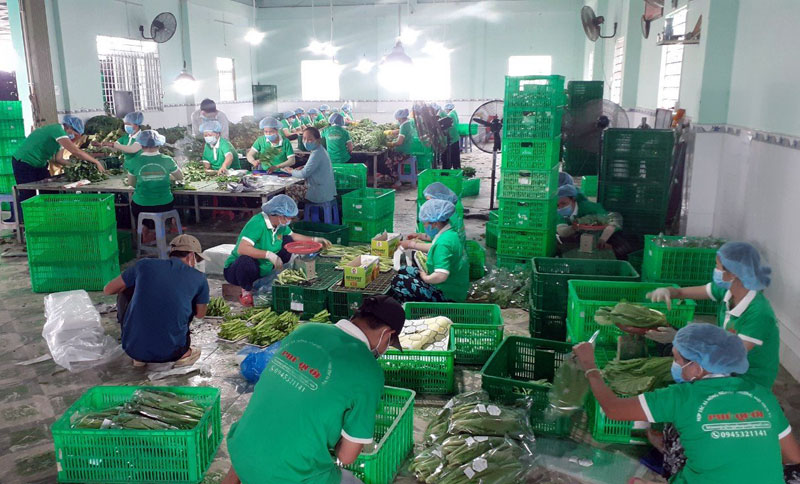 Under the scheme, the capital city will be divided into three zones, with the strictest social distancing measures imposed in the "red zone" where the risk of infection is still high.
The yellow zone faces a medium risk of infection and includes Long Bien, Gia Lam, Dong Anh, Soc Son and Me Linh District while the low-risk zone is comprised of the remaining districts, mostly rural areas.
The red zone, with an estimated population of 3.78 million, includes Tay Ho, Ba Dinh, Cau Giay, Hoan Kiem, Dong Da, Hai Ba Trung, Thanh Xuan, Ha Dong, Thanh Tri and Hoang Mai Districts, and parts of Nam Tu Liem, Bac Tu Liem, Hoai Duc, Thanh Oai, and Thuong Tin District.
The new zoning is set to come into effect from September 6 and will last until September 21.
Retailers in the red zone are required to stockpile goods 2-3 times to levels more than normal demand and regularly regulate their goods to avoid temporary shortages.
Goods lorries are allowed to travel into the red zone while delivery workers are restricted within the zone.
Households in the red zone will be given two shopping tickets per week. The Hanoi authorities assured residents that sufficient food will be supplied so they only need to buy food for three days.
Meanwhile in Ho Chi Minh City, the Ministry of Agriculture and Rural Development has begun a programme to provide combo packages of 10 kilogrammes of agricultural produce at a price of VND100,000 (US$4.4) to local residents.
The packages will be delivered from 4 to 8 in the mornings from September 3-15.
In addition to agricultural produce, there are also other packages that include eggs, rice and seafood, with prices ranging from VND150,000 to VND400,000 for each combo.
Source: Nhan Dan

Hanoi will divide localities into three zones for the application of different COVID-19 prevention and control measures starting from September 6.