Chairman of Hanoi People's Committee Nguyen Duc Chung has approved of the plan to use 16,000 square metres of land at Thu Le Zoo to build an underground parking lot.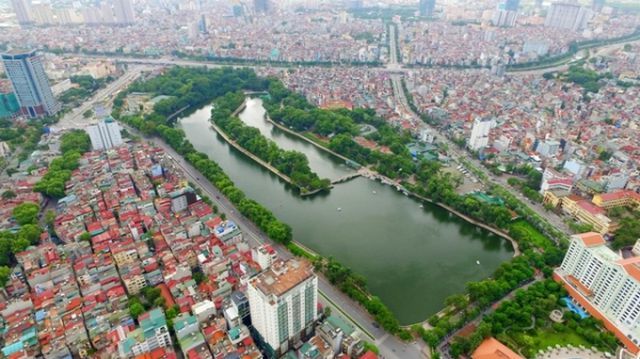 Huge parking lot planned under Thu Le Zoo
The project will be invested in by Him Lam BC Investment JSC.
The parking lot will have five stories with a total 72,000 square metres of floor areas. 12,500 square metres on the first underground floor will work as a shopping centre with restaurants and other services. 4,600 square metres on the second and third underground floors will be used as service areas.
The state-owned Hanoi Zoo One Member Limited Liability Company still manage the ground area of the zoo, however, more accurate details about land areas will be announced once the investor completes land procedures.
The estimated cost is VND1.8trn (USD77.3m). However, the Him Lam BC Investment JSC only has VND351bn (USD15m) and will have to take more loans and raise the rest of the capital. The project is expected to be to start this year and completed in 2020.
Hanoi authorities have exempted land rental fees for Him Lam BC Investment JSC for 10 years as an incentive.
Hanoi has nearly 6.5 million vehicles, not including those from other provinces. There is has been an annual 6.7% growth rate in motorbikes and a 10.2% increase in car numbers, well beyond the road capacity. Parking space only meets 10% of demand. Dtinews