Police in Hanoi has arrested a man for killing two and injuring another person.
On May 16, a body was found in Me Linh District, Hanoi, with multiple injuries to the abdomen. The police quickly identified 37-year-old Do Van Binh, a butcher in Me Linh as the murderer. Binh was arrested while hiding in Vinh Phuc Province.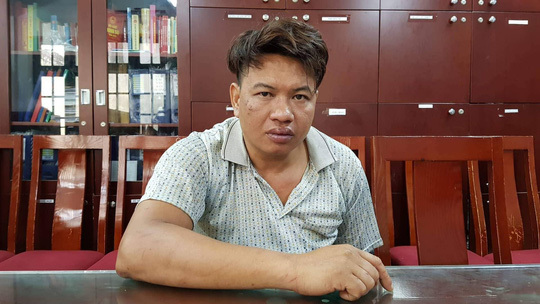 Do Van Binh
Binh admitted to the police that on May 15, the victim was carrying another man on their motorbike while they crashed with Binh. They then used a pepper spray to make Binh apologise to them.
Binh was angry by the incident and plotted revenge. He pretended to want to make peace with the men and scheduled a meeting with them. However, Binh killed both men upon seeing them immediately at different locations on May 15 and early morning of May 16.
On the rampage, Binh went to his girlfriend's house afterwards and stabbed her in the head, causing critical injuries. When he was noticed by the locals, he became more aggressive and used a knife to threaten and rob a taxi cab and a mobile phone.
He went to Vinh Phuc Province and killed another girlfriend before trying to run away to Binh Xuyen District.
Binh told police he had a grudge against the two girlfriends and planned to kill more people in Vinh Phuc that he still had problems with before he was arrested.
Nguoi Lao Dong/Dtinews