Hanoi will ban traffic from several streets in the Old Quarter, Hoan Kiem District to hold the Full Moon Festival 2019, announced the Hanoi Department of Transport.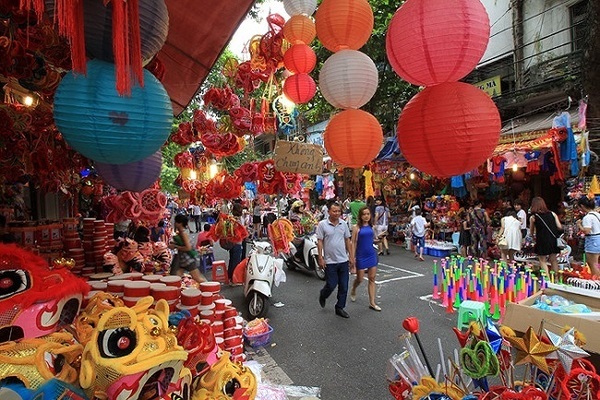 Toy shops along Hang Ma Street.
The ban on Hang Ma, Hang Luoc, Hang Ruoi, Hang Chai and Hang Khoai streets will run from 7 am to 10 pm from August 30 to September 13, excluding vehicles of households in the banned areas.
Meanwhile, part of Phung Hung Street will ban from 7 am to 12am on Friday, Saturday and Sunday during the period from August 30 through September 13.
According to the department, it is also important to ensure traffic safety during the time to organise the Mid-Autumn Festival.
Thuy Nga