Of nearly 210,000 hectares of natural area of HCM City, there are 111,875 hectares of agriculture land and 96,634 ha of non-agricultural land.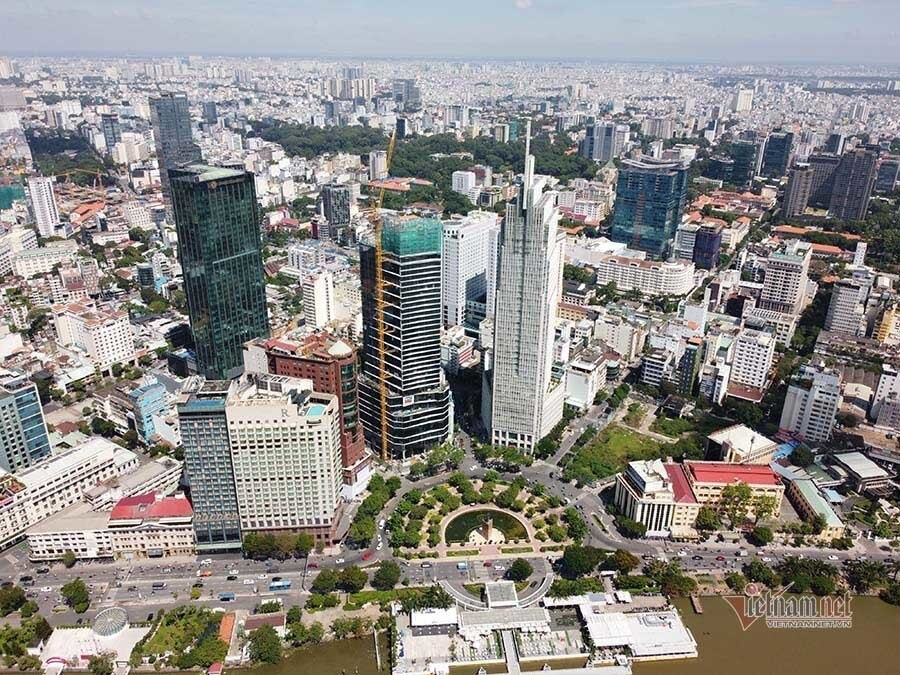 HCM City has announced the results of the 2020 land figures. The work is done periodically to serve the State management of land at all levels, and is carried out in each commune.
The statistics show that 114,875 out of 209,539 hectares of total natural area, or 53.39 percent, are agricultural land, while 96,634 hectares, or 46.12 percent, are non-agricultural land, and 1,031 hectares, or 0.49 percent, of land have not been used.
Regarding land area structure by administrative unit, districts 4 and 5 have the smallest area, 418 hectares and 427 hectares, respectively, which just account for 0.2 percent of the total natural area of the city.
Can Gio district has the largest land area, 70,445 hectares, which accounts for 33.62 percent.
Of the 96,634.9 hectares of non-agricultural land in HCM City, 29,313 hectares are residential land, including 9,008 hectares in rural areas and 20,305 hectares in urban areas.
Regarding land area structure by user, the whole city has 162,155 hectares of land divided by users. Households and individuals are using 92,616 hectares and domestic organizations use 68,017ha.
Foreign organizations are using 917 hectares, overseas Vietnamese 0.04 hectares, and residential communities and religious organizations 550 hectares.
According to the HCM City People's Committee, the area of land types in 2020 saw some changes in comparison with 2019. The agricultural land area in 2020 decreased by 83 hectares compared with 2019. Meanwhile, non-agricultural land area increased by 83 hectares. The area of unused land remained unchanged.
Because of Covid-19, the work on statistics in 2020 could not be completed on schedule. However, the statistics truly reflect the situation of land use.
To fix shortcomings, HCM City proposed that the Ministry of Natural Resources and the Environment (MONRE) stabilize the staff conducting statistical work at different levels, especially at the commune level. The professional capability of local officers in these areas is not equal and they cannot access specialized software.
Because of a limited budget, HCM City has asked the ministry to organize training in state management of land for civil servants in charge of natural resources and the environment at district and commune levels.
The HCM City Department of Construction has submitted to municipal authorities a plan on developing housing projects in the city in 2021-2025 and in 2021 and 2022.
In 2016-2020, the residential floor area in HCM City increased by 53.7 million square meters. Of this, the floor area of houses built by people themselves increased by 38.5 million square meters. The figures were 13.98 million and 1.23 million square meters for commercial housing and social housing, respectively. 
Anh Phuong - Ho Van

Land prices in Hanoi stayed at high price levels in the third quarter, while they decreased slightly by 5-7 percent in some projects in HCM City, according to Ministry of Construction's (MOC) real estate bulletin on the third quarter.

High-end apartment prices continued increasing in the second quarter, according to the Ministry of Construction (MOC). Some projects are being offered at high prices of VND650-800 million per square meter.