Lack of quality social and technical infrastructure has caused problems for locals living in new residential areas, according to authorities.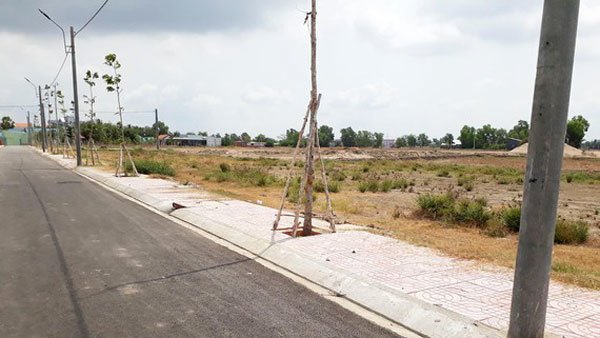 Lack of quality infrastructure, such as roads, sewers and flood prevention systems, has caused problems for locals living in new residential areas. — Photo courtesy of sggp.org.vn
At a recent workshop held by the HCM City Development Research Institute on investment in new residential areas, experts said that insufficient infrastructure due to booming urban development had caused construction delays and other problems.
Project planning expert Pham Tran Hai said that problems associated with the development of new residential areas were mainly caused by the lack of harmony among components in urban development planning, lack of clearly defined roles of involved parties, and poor construction planning management.
Between 1993 and 2018, HCM City had over 770 new residential areas in 24 districts, covering nearly 5,700ha of land and attracting more than two million residents.
The inner city was the most developed with 492 projects, followed by the eastern section with 352 projects.
The concentration of new residential area projects has gone relatively well with the city's spatial development orientation in each period.
However, between 2010 and 2017, when most new residential areas were in the city centre, experts were concerned that this was not consistent with the city's general planning for construction to 2025.
In addition, as many new residential areas were built near main roads, some of which have not been completed, the existing transportation system has become overloaded.
Tran Hoang Ngan, director of the HCM City Development Research Institute, said strict laws should go hand in hand with proper monitoring.
"Other countries will build the frame first before the house, but we build houses for money first, then take that money to build infrastructure," he said.
Problems with sewage, water leakage, traffic jams and floods have affected residents' lives in these new residential areas, he added. — VNS

The HCM City Department of Transport has asked the city's People's Committee to outline plans for investment in public transport in new residential areas, including new bus lanes, in an aim to reduce traffic congestion.

Property experts have urged HCM City to issue a special policy on new urban residential complexes to prevent the rampant and unsustainable development of residential projects.