On the first day of easing social distancing measures, HCM City streets were crowded as people flocked to the road to do daily activities that had been suspended for nearly four months.
People in HCM City are now able to leave their homes after three months of strict pandemic prevention restrictions. People who want to attend social activities will have to show proof of vaccination to be admitted to establishments. 
On Thursday, police, soldiers and militia members removed over 300 COVID-19 barrier checkpoints set up between districts. 
VietNamNet captured the activities taken by HCM City people on the first day of easing social distancing (October 1):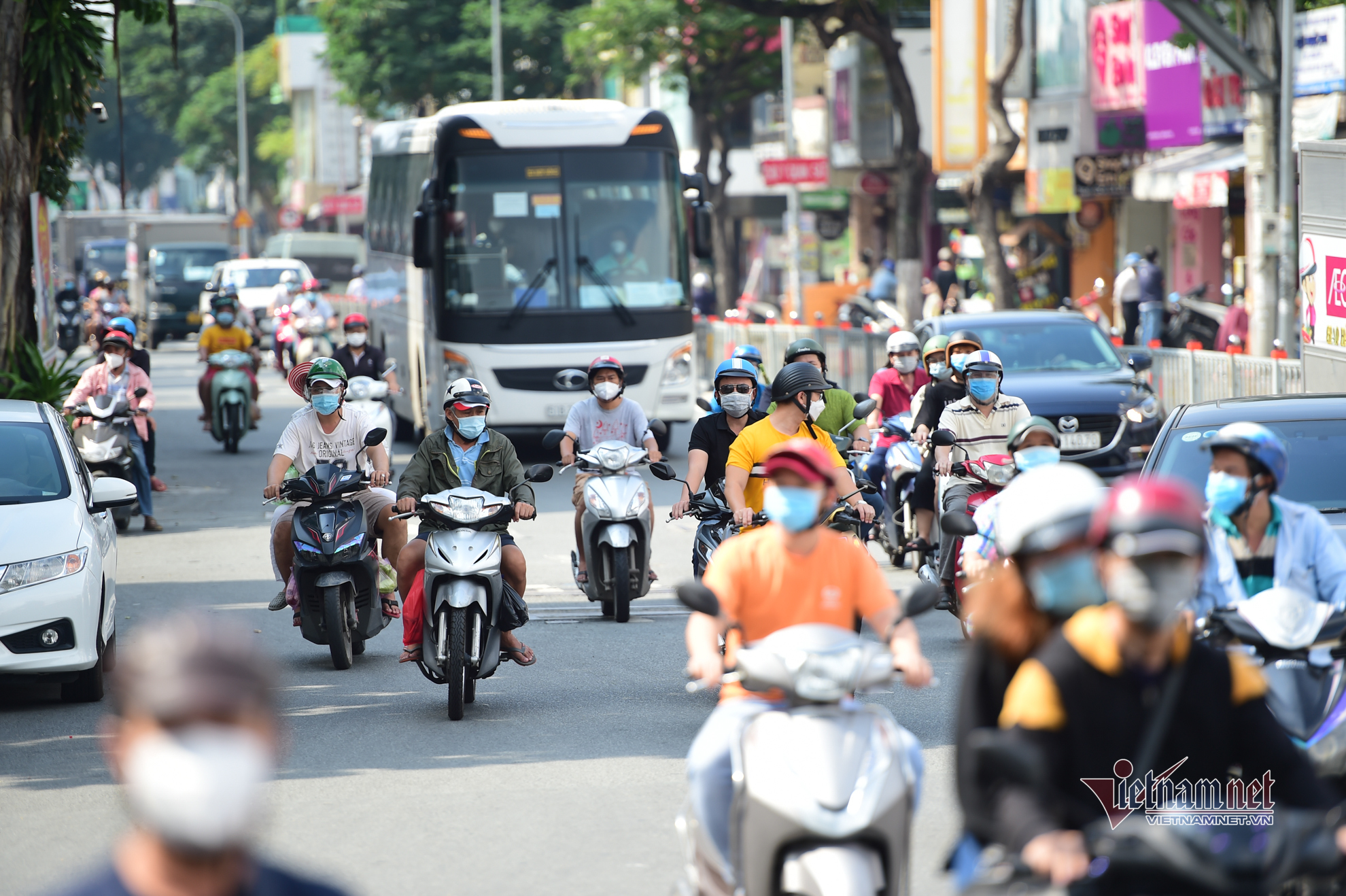 Xo Viet Nghe Tinh Road.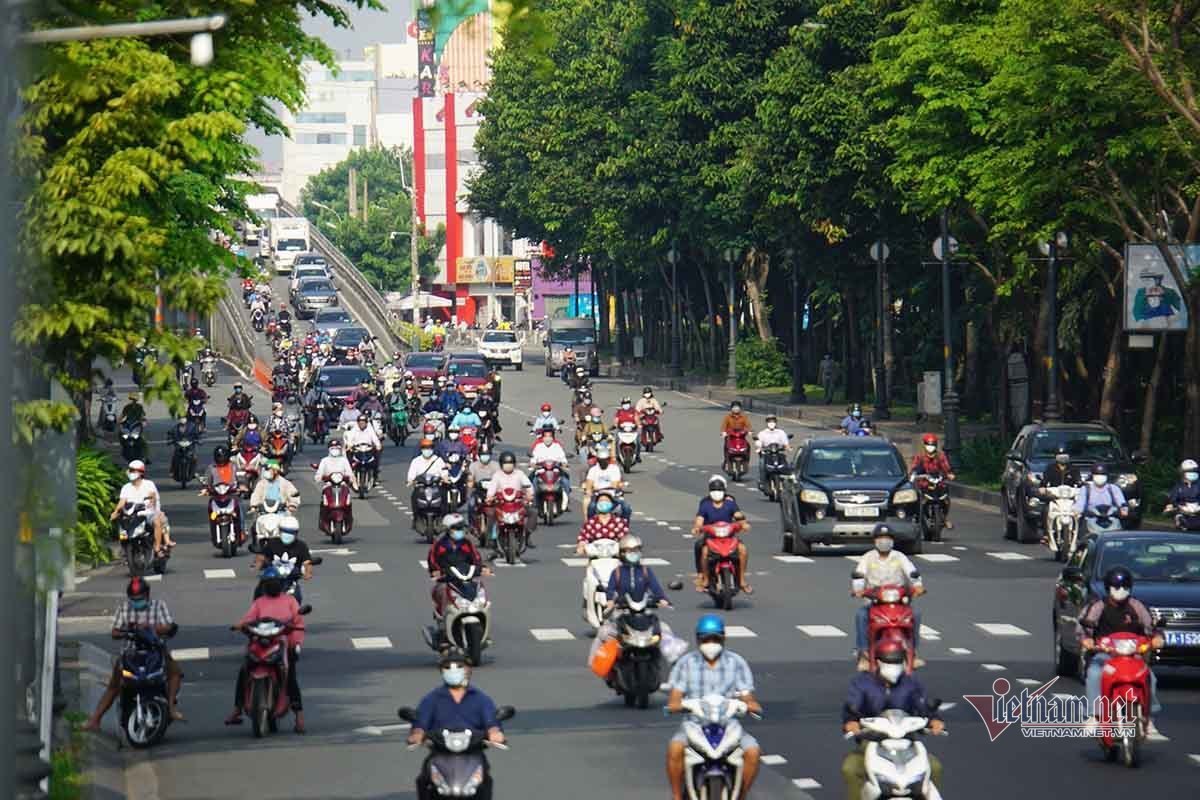 During rush hour from 7-9 am, some main inter-district roads were quite crowded, but there was no traffic jam.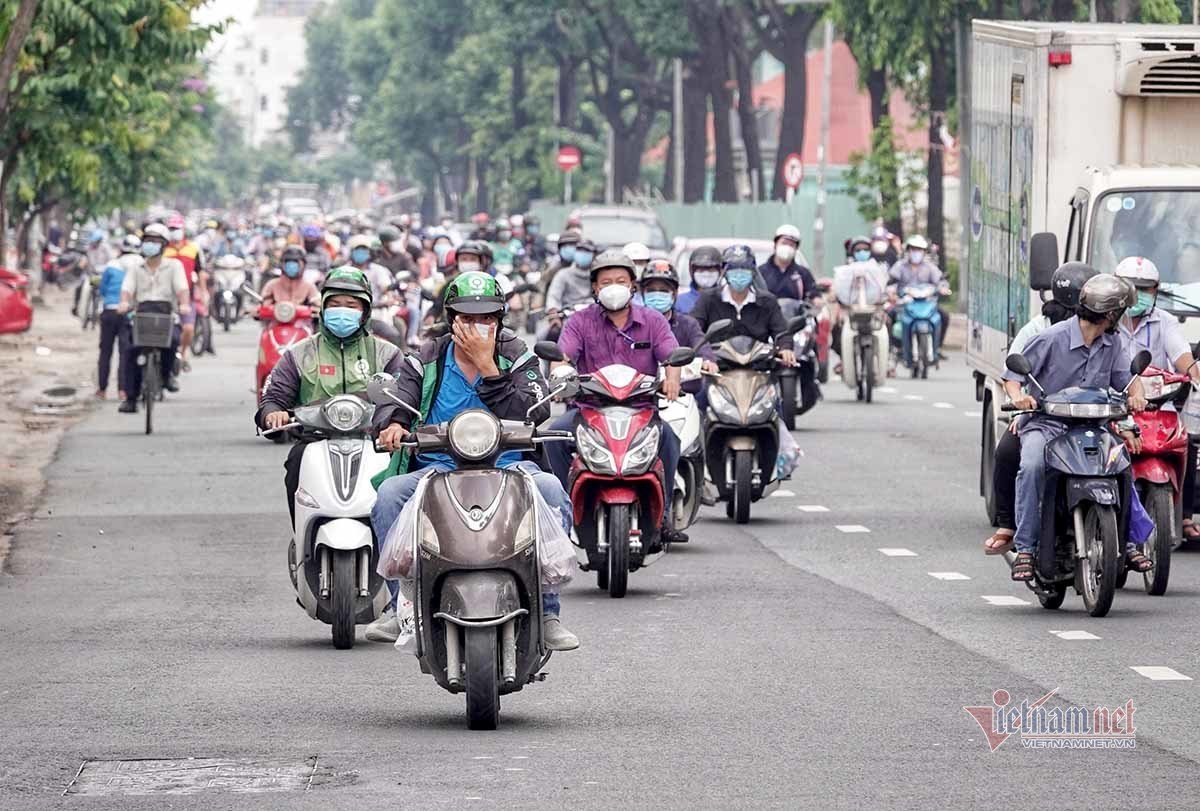 Nguyen Kiem Street (Go Vap district).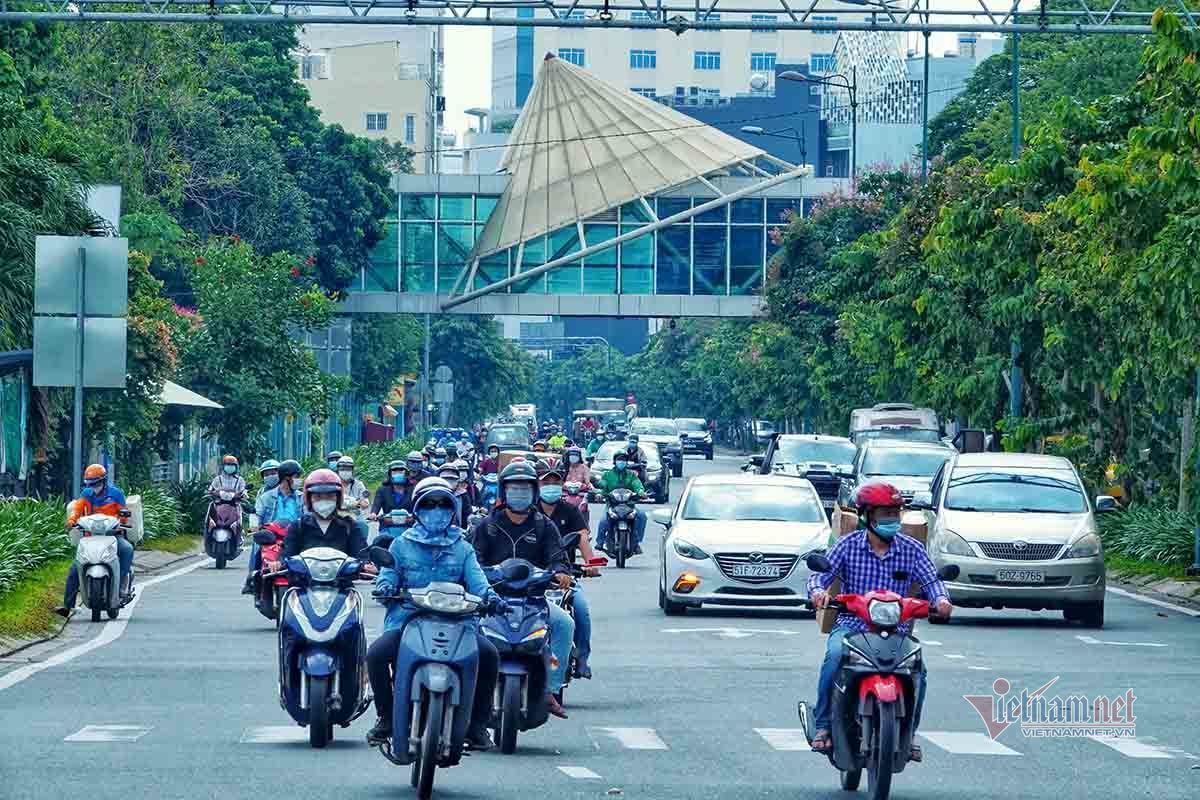 Hong Ha Street.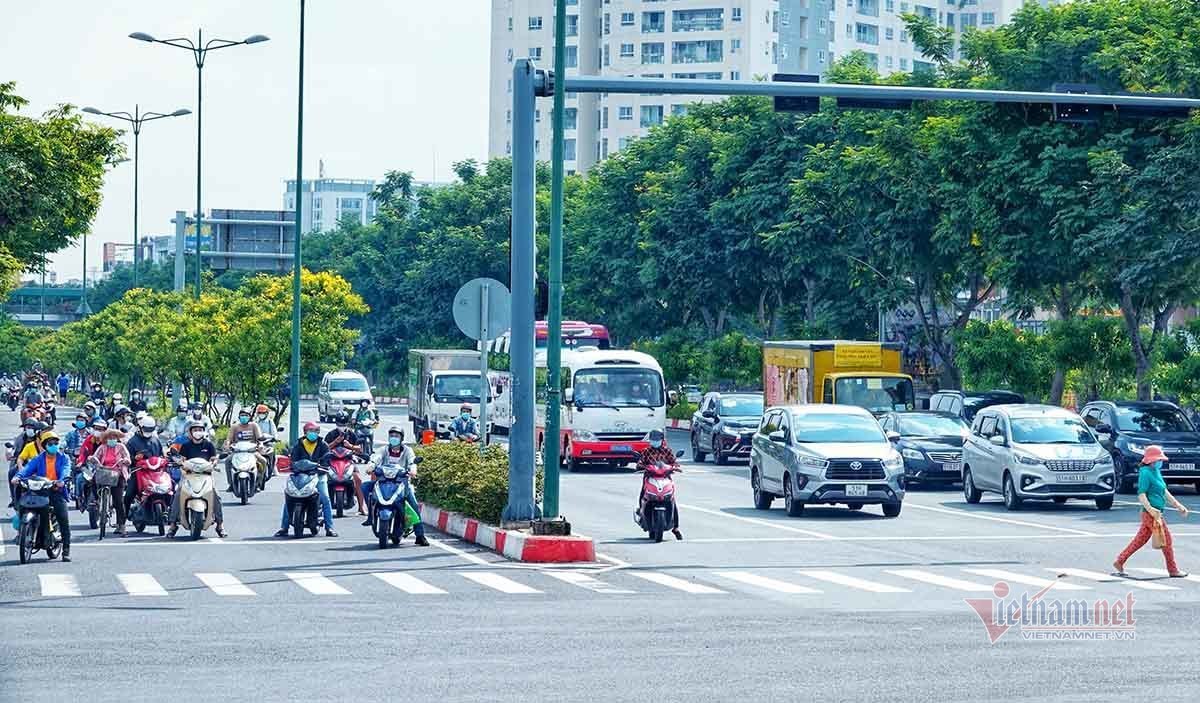 Pham Van Dong Street.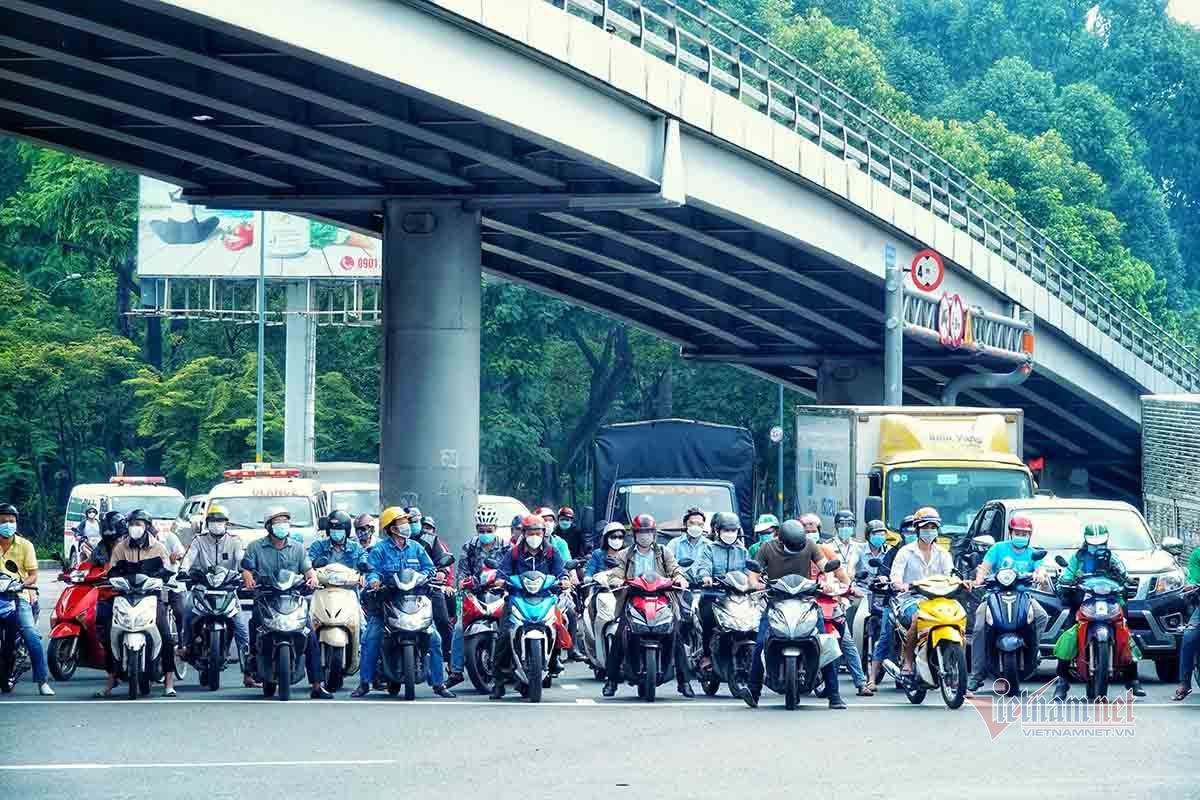 Lang Cha Ca Roundabout.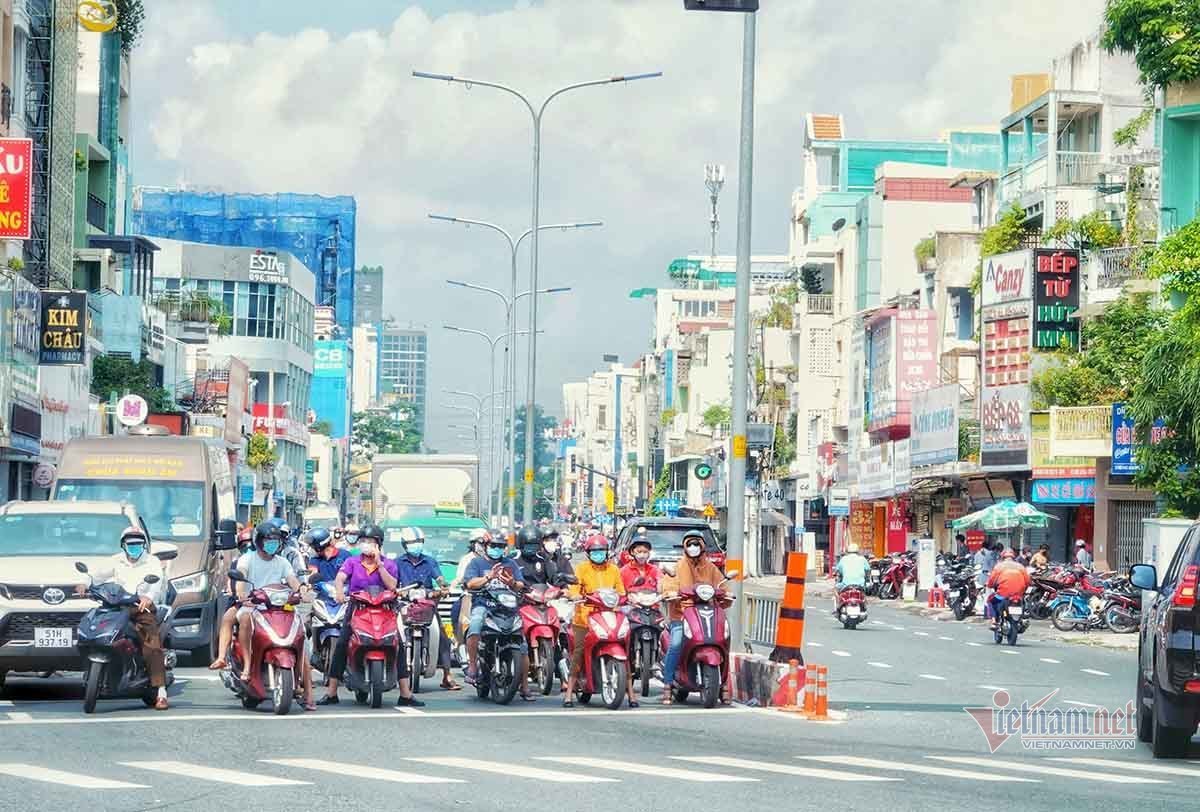 Phu Nhuan crossroads.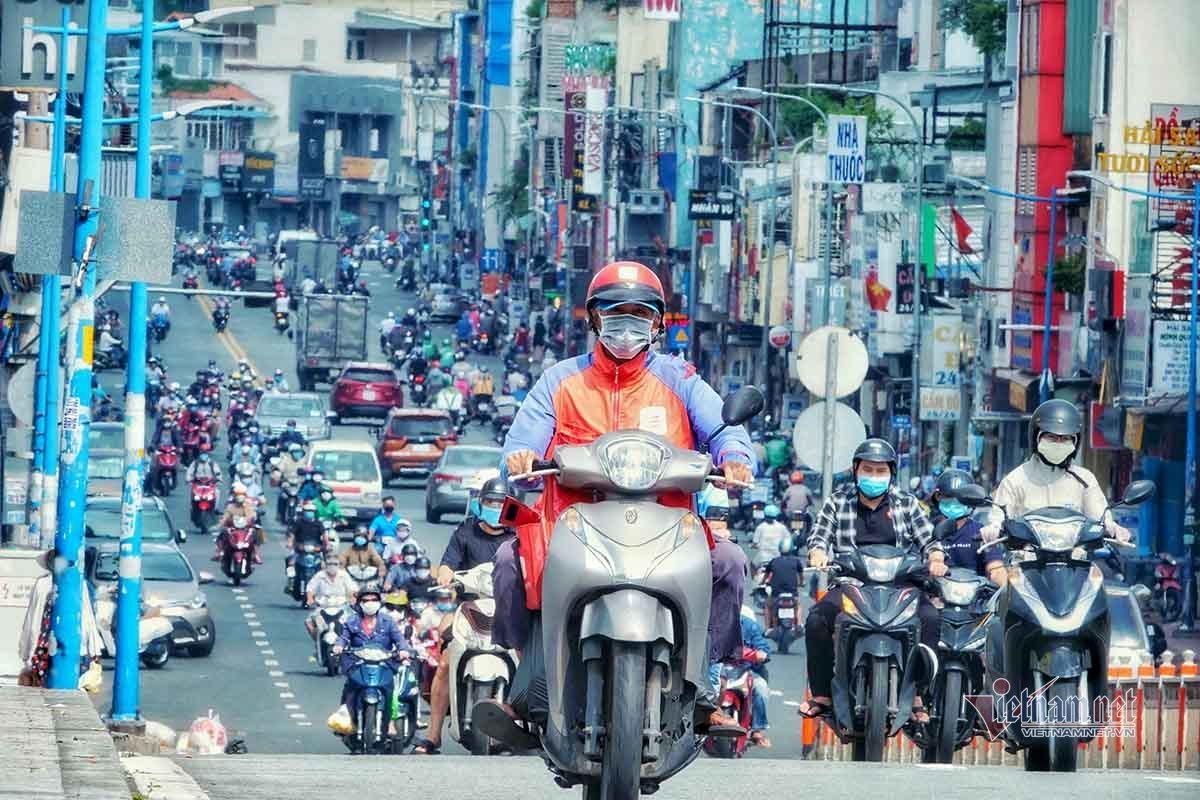 Kieu Bridge.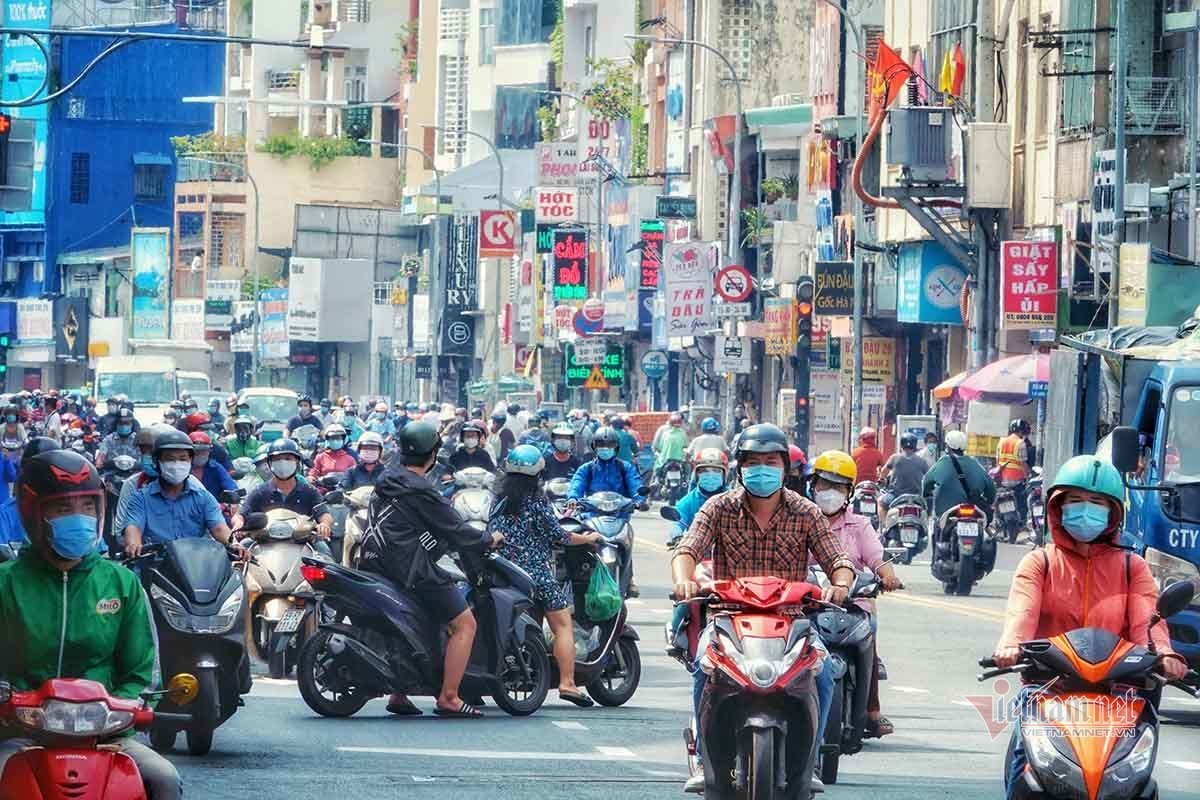 Phan Dinh Phung Street (Phu Nhuan district).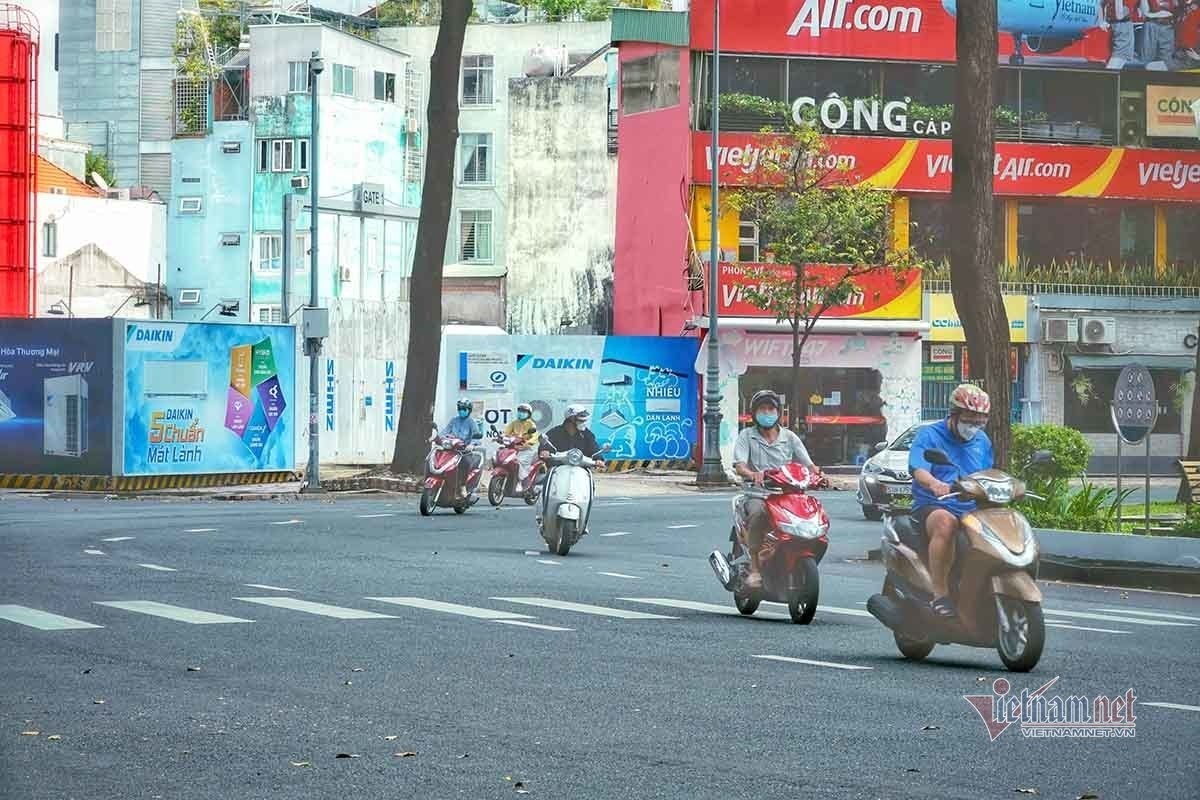 The central area around Turtle Lake.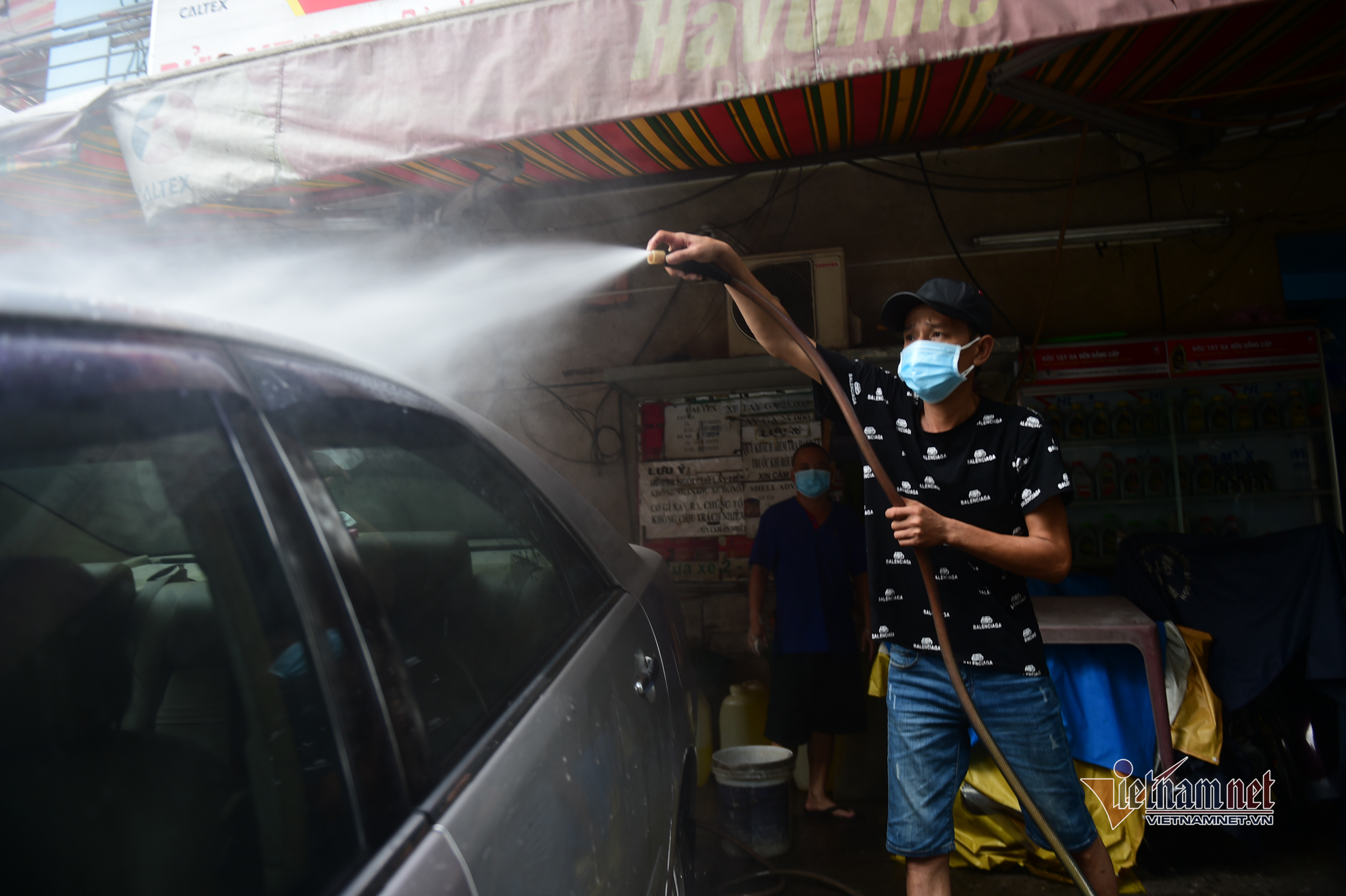 Services such as car wash, motorcycle repair and haircuts reopened on October 1.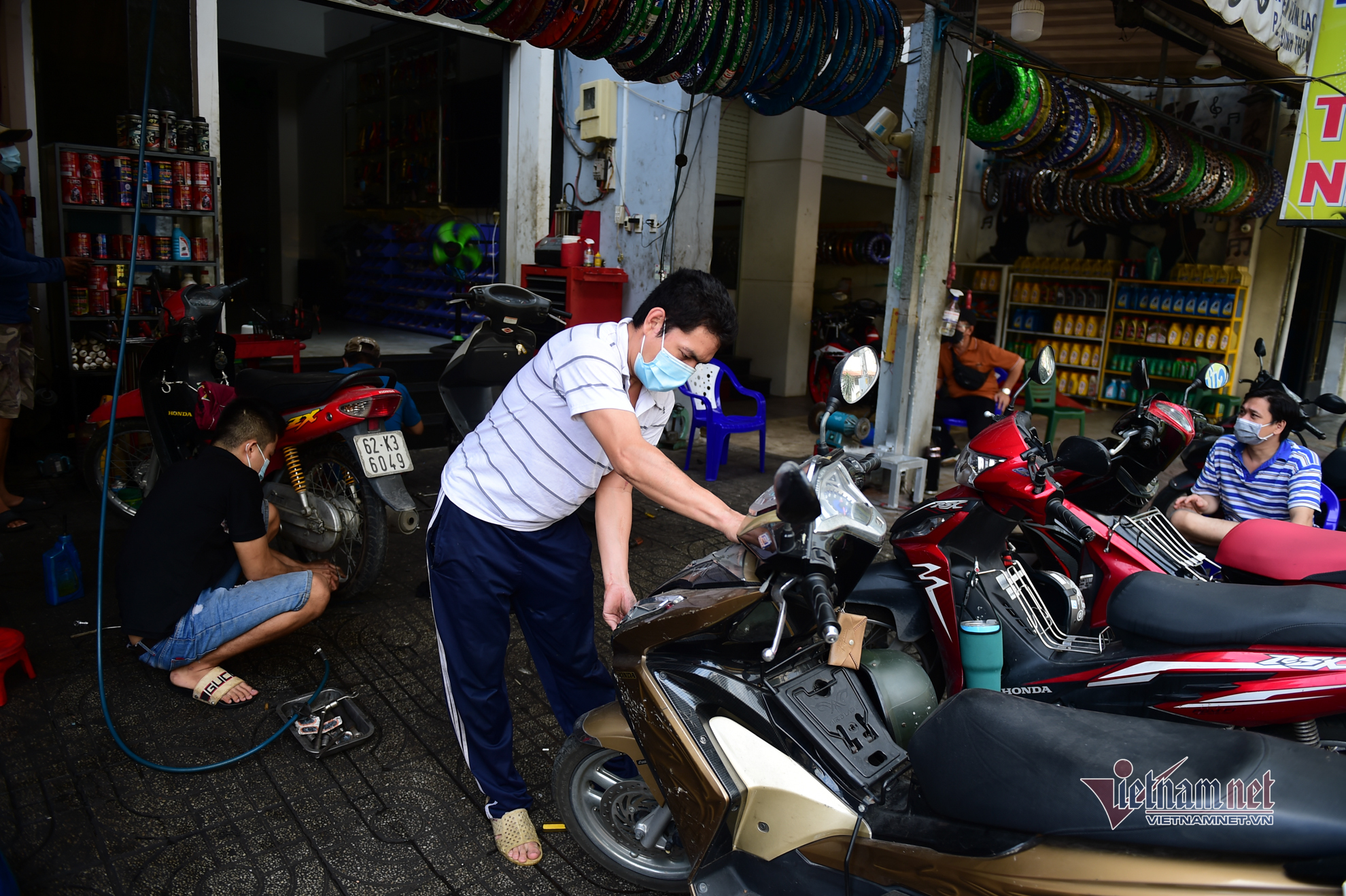 Vehicle repair shops on Nguyen Gia Tri Street, Binh Thanh District, were very busy.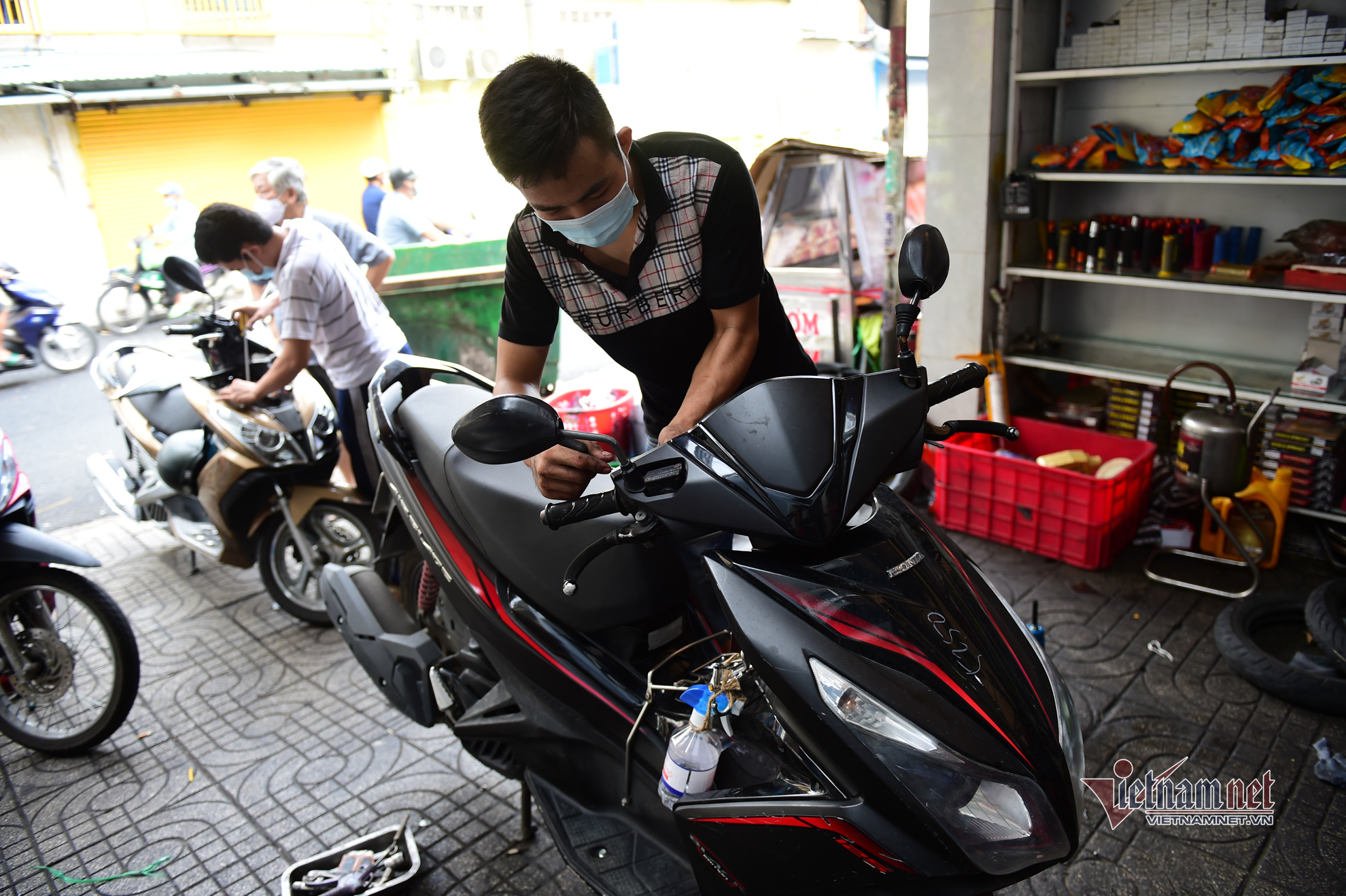 Vehicle wash shops were packed with customers.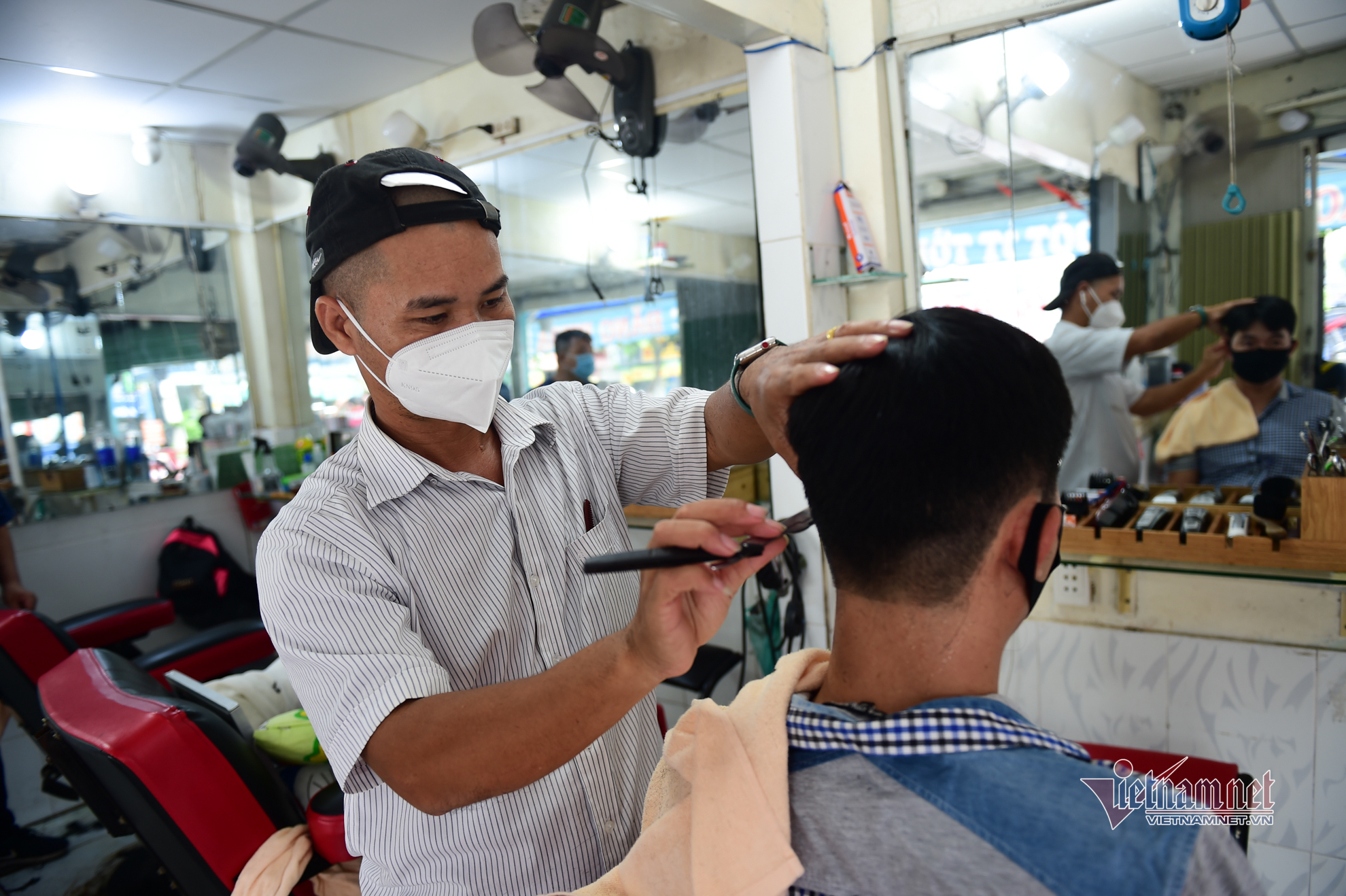 Barbershops were crowded on the first day of reopening.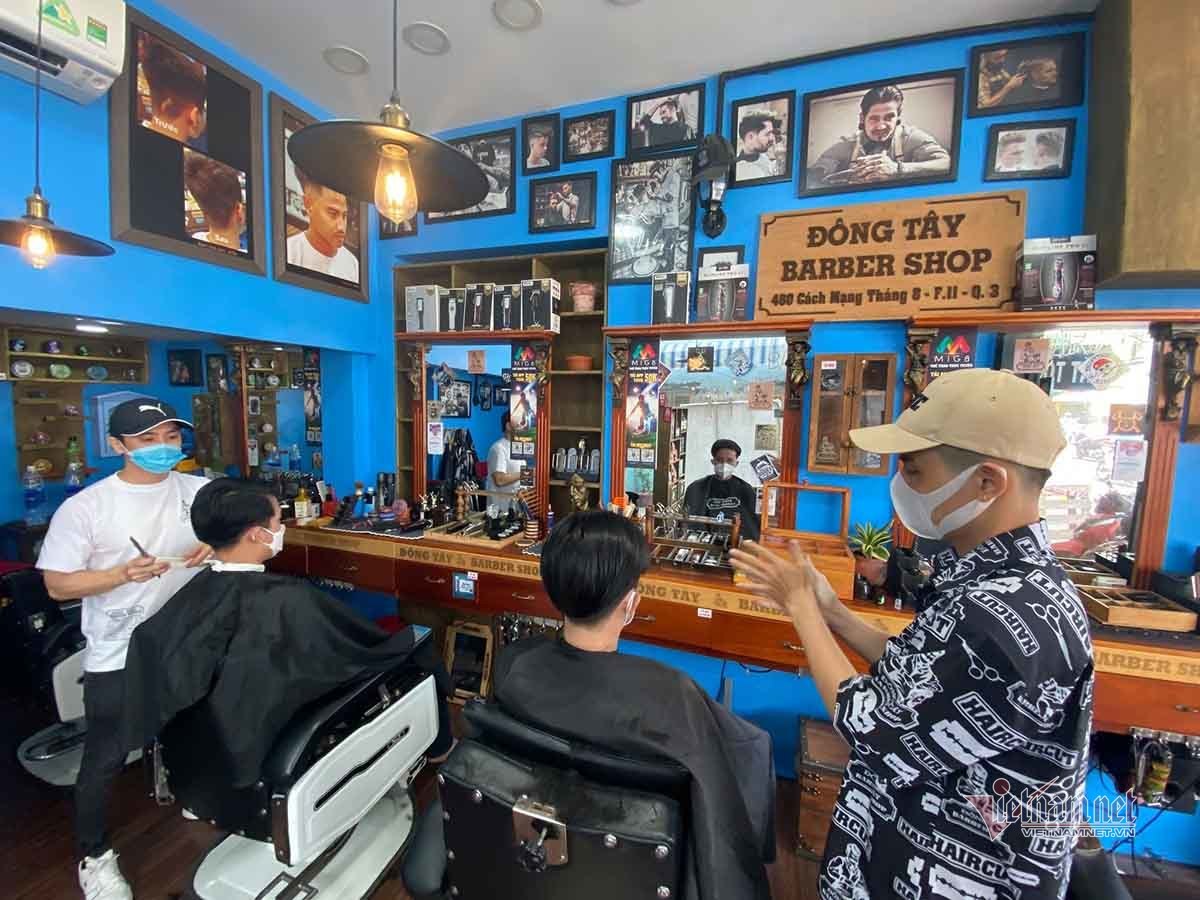 Dang Khoa, a barber on Ngo Tat To Street, Binh Thanh District, could not hide his joy after four months of lockdown.
A bread shop on Ngo Tat To street, Binh Thanh district.
A man washes a mattress at a kindergarten on Nguyen Huu Canh Street, Binh Thanh District.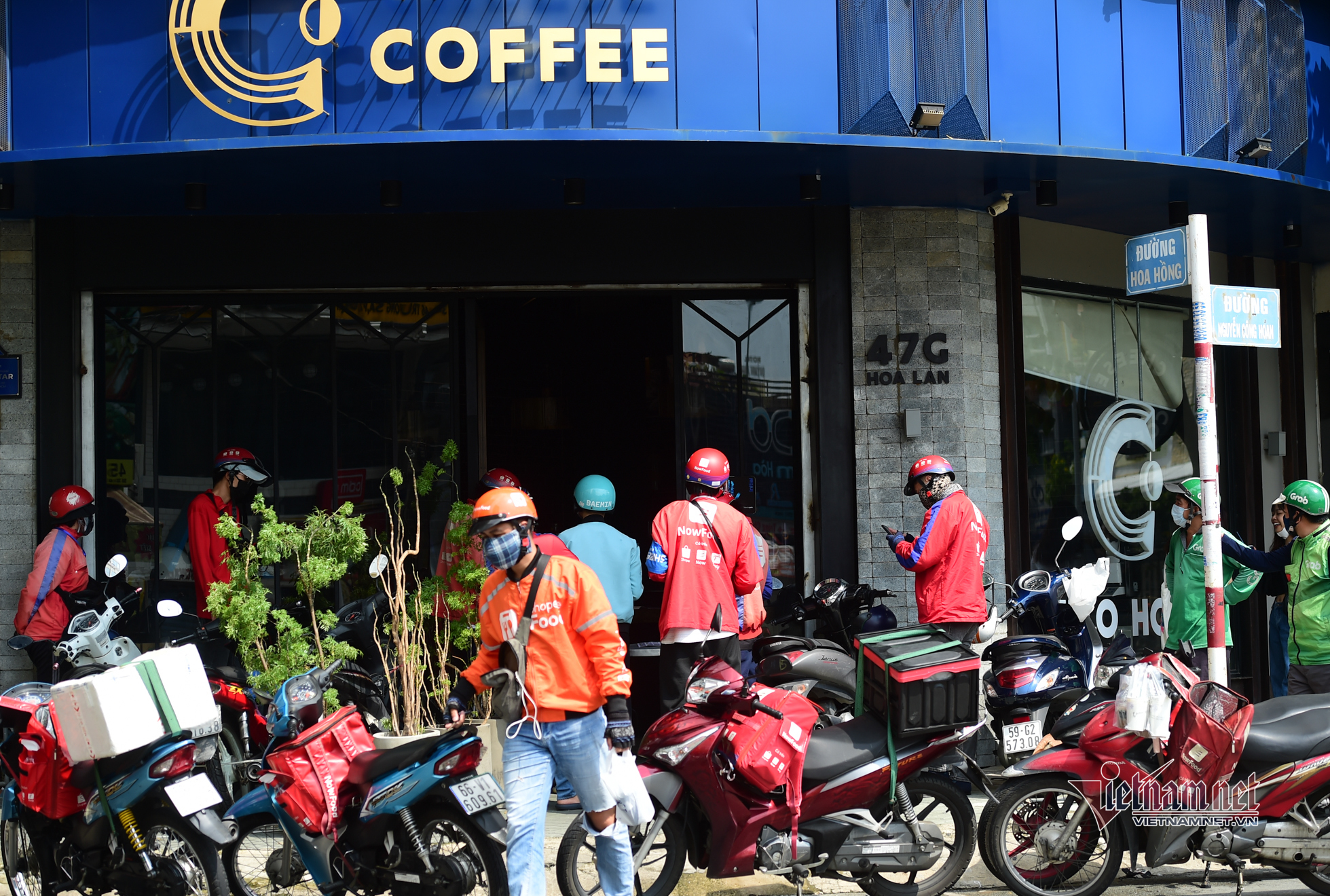 Shippers queue to buy coffee on Hoa Hong Street, Phu Nhuan District.
Nhu Lan bakery on Hai Ba Trung Street.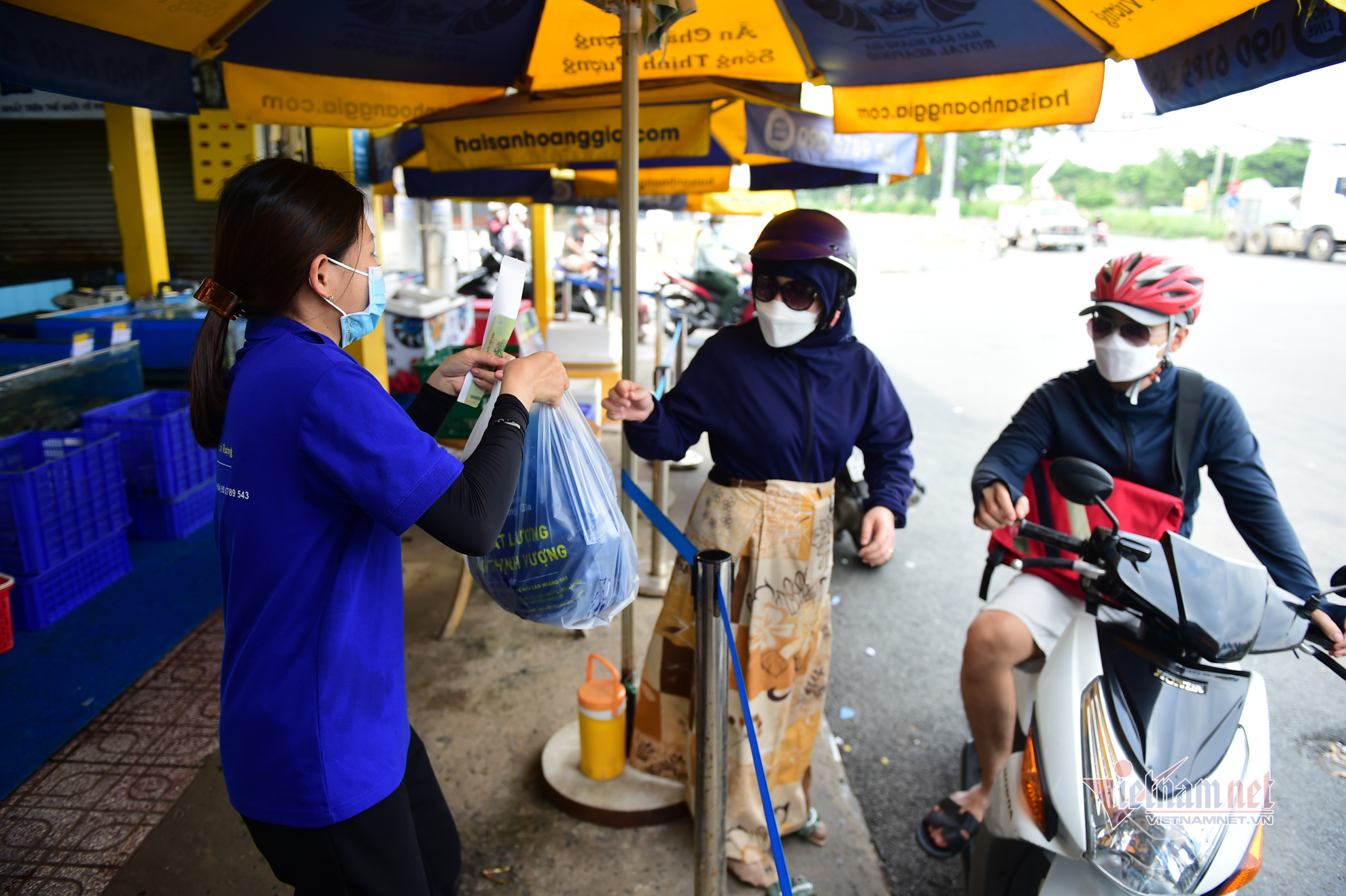 A seafood shop in District 7.
A coffee shop in District 1.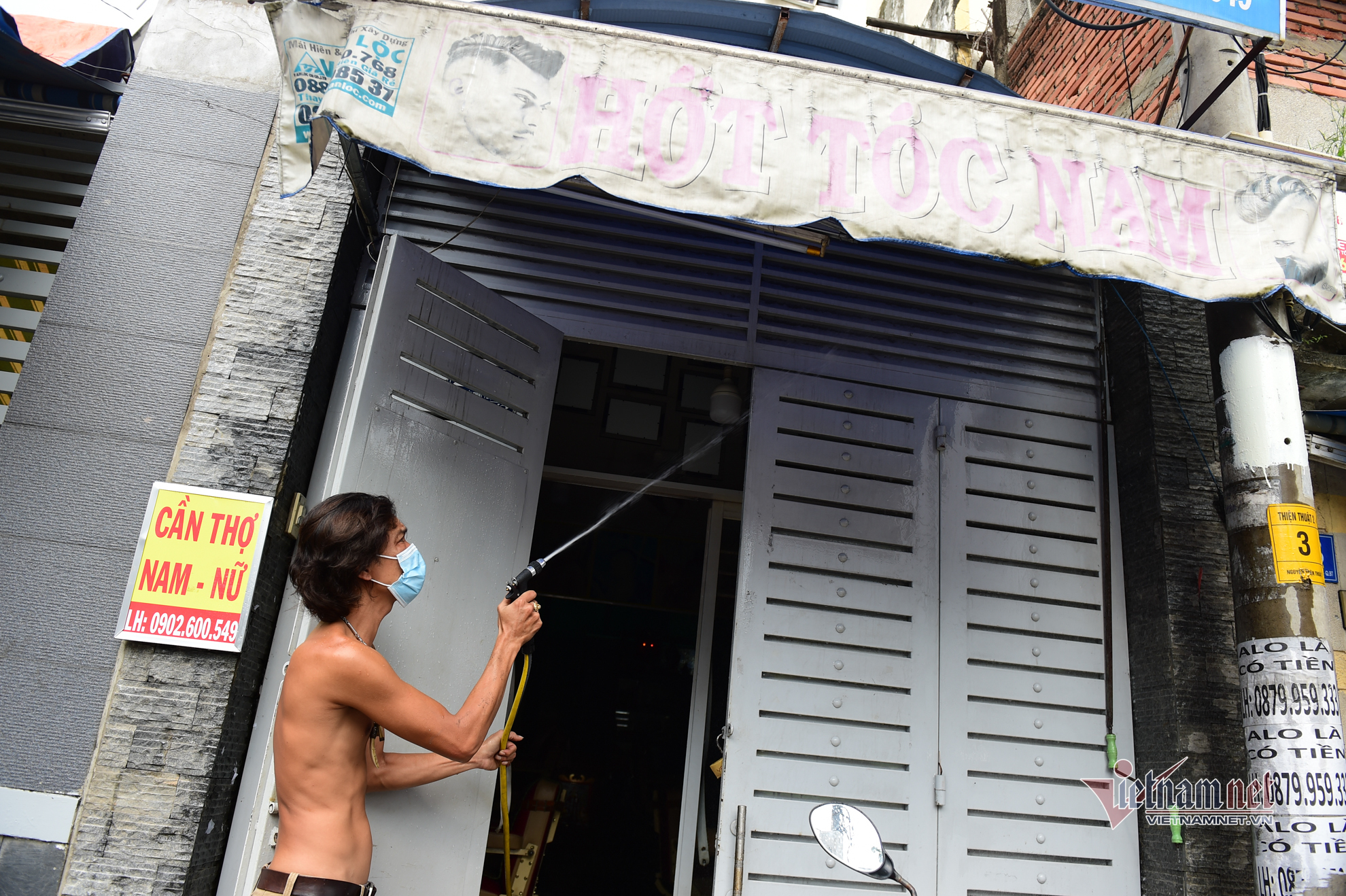 Hy Khang barbershop refurbished to prepare for reopening.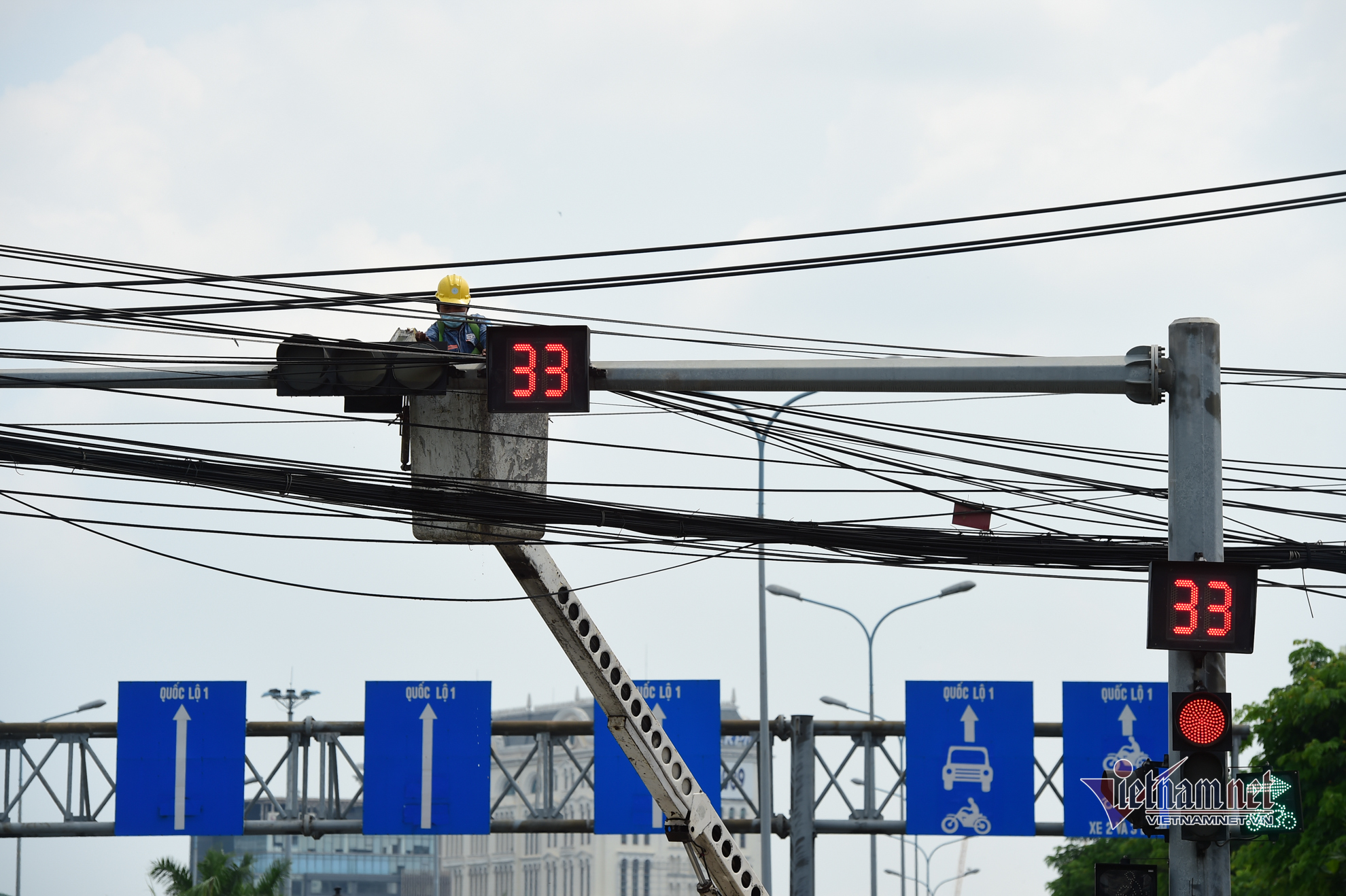 Workers redecorate the street light system at the intersection of Nguyen Huu Tho - Nguyen Van Linh, District 7.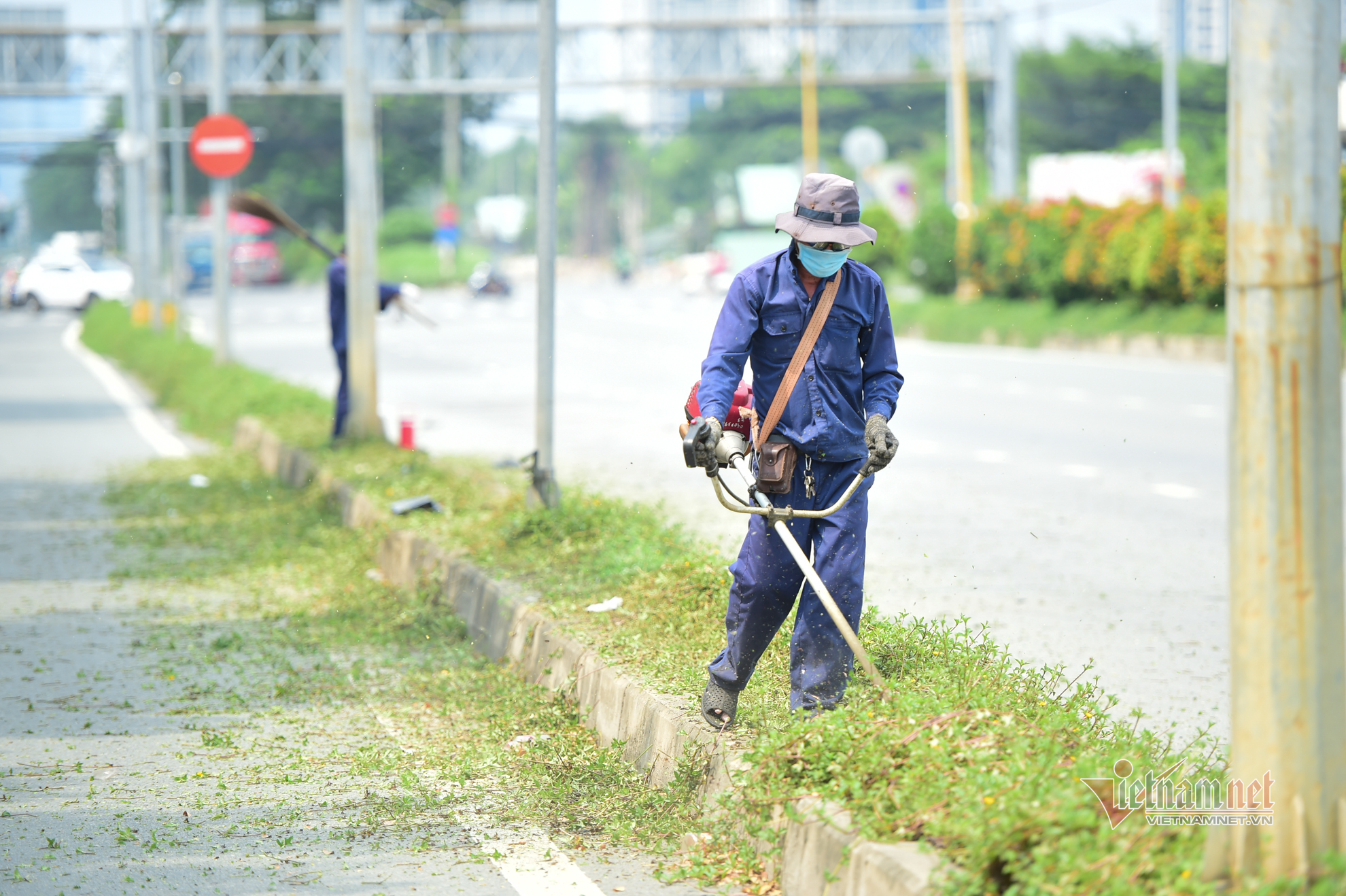 Workers cut grass on Nguyen Van Linh Street, District 7.
Many people got up early to do morning exercise.
Duy Linh - Nhu Sy - Dinh Tuyen - Thanh Tung - Ngoc Diep

HCM City authorities have issued a directive on measures to prevent and control the Covid-19 epidemic and recover the economy after September 30.