Relevant agencies are hunting for two Chinese citizens who managed to escape from a concentrated quarantine facility in Ho Chi Minh City's Cu Chi district.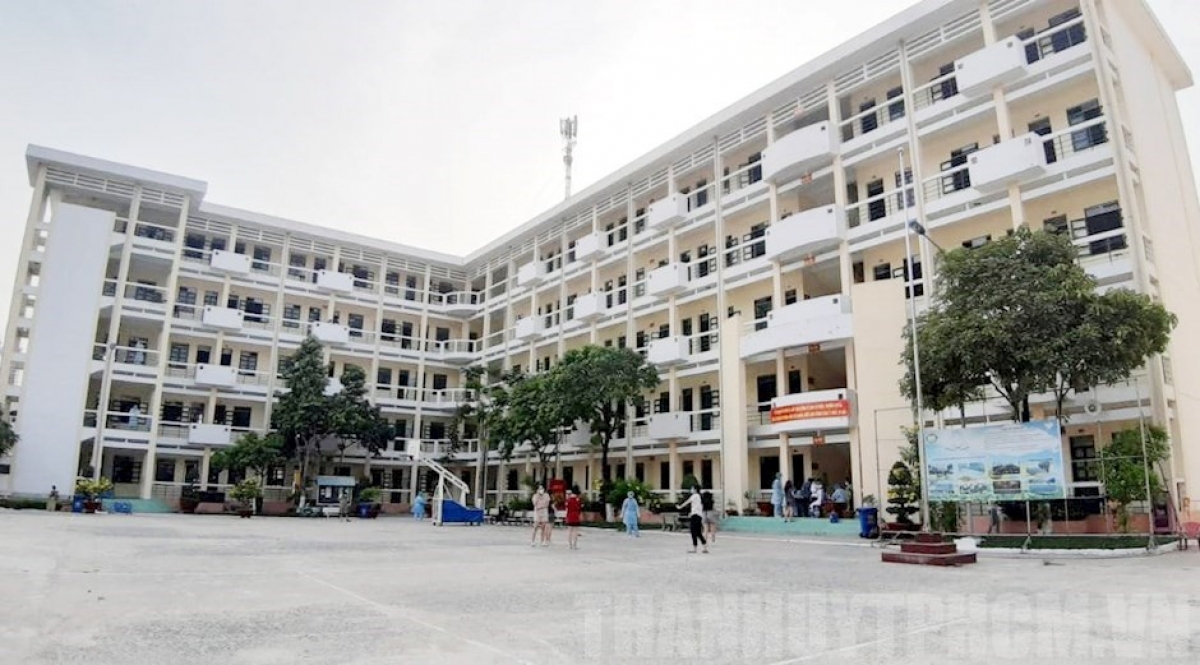 The two escapees, with one born in 1999 and the other in 2000, are Chinese who are among 11 Chinese citizens illegally entering Vietnam, according to Nguyen Huu Hoai Phu, chairman of the Cu Chi District administration.
"The group were transferred to Cu Chi for quarantine and medical surveillance according to COVID-19 rules five days ago," said Phu at a meeting of the HCM City Steering Committee on COVID-19 Prevention and Control on May 3.
"The two Chinese citizens might have fled to neighbouring districts," the official speculated, adding that the Cu Chi facility is now quarantining a person who had come into close contact with a COVID-19 patient of Ha Nam province.
At the meeting, Nguyen Thanh Phong, chairman of the municipal government, asked relevant agencies to tighten COVID-19 prevention and control measures, especially for illegal entrants.
"We need to make sure that there are no loopholes in the management and monitoring in concentrated quarantine facilities," said Phong.
He also unveiled that relevant forces have detained more than 100 illegal entrants during the past month, but warned the real figure could be much higher.
"For these cases, our view is to strictly handle according to the law," said Phong.
More than 40 Chinese citizens illegally live in Hanoi apartment block
More than 40 Chinese citizens have been transferred to a concentrated quarantine facility after they were found illegally living in an apartment in Hanoi capital.

Relevant forces, including the police, on May 2 raided Florence apartment block in Hanoi's outlying Nam Tu Liem district and caught red handed more than 40 Chinese people living in an apartment.
Initial investigations show the Chinese group had illegally entered Vietnam and rented the apartment in Hanoi to live.
It is still unknown when they had entered Vietnam.
The Chinese people were immediately taken to a concentrated quarantine facility for medical surveillance according to COVID-19 rules. Relevant agencies also disinfected the apartment and nearby apartments
Earlier the same day, the Hanoi Centre for Disease Control announced two local infections closely linked to a Chinese expert who had been confirmed as a COVID-19 patient upon his return to China.
They were among the six Sunny bar staff who had contacted the Chinese expert in Vinh Phuc province.
A group of Chinese experts entered Vietnam and completed their 14-day quarantine period according to the COVID-19 rules in Yen Bai province, on April 23.
However, instead of self-isolation in their residence for another 14 days, they travelled to a number of localities including Lai Chau, Vinh Phuc, Bac Giang and Lang Son.
On April 24, they went to Sunny bar in Vinh Phuc and contacted many staff there. At least six staff have been diagnosed with the SARS-CoV-2 virus after one of the Chinese experts was confirmed as a coronavirus infection.
VOV