HCM City will seek international ideas for underground space planning in the expanded central area of the city and the Thu Thiem New Urban Area.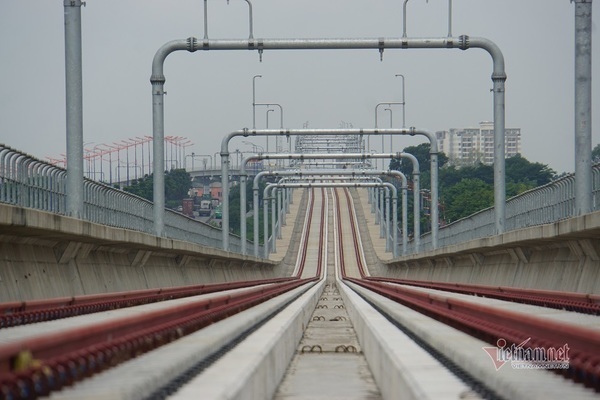 The City People's Committee has given instructions to local departments and district people's committees on the planning of the urban underground construction space for the two areas covering 930 hectares and 657 hectares, respectively.
The municipal authorities have agreed to seek ideas for planning through competitions.
The City Planning and Architecture Department has been assigned to set up the implementation of the plan and topics for examination that will be submitted to the HCM City People's Committee in the first quarter.
Meanwhile, relevant departments, people's committees of districts and Thu Duc City will join forces with the Planning and Architecture Department by providing necessary information to implement the work.
In September 2018, the Planning and Architecture Department proposed working on urban underground space planning and management. One of the tasks was designing an urban underground space with focus on two major areas – the existing expanded central area of HCM City and Thu Thiem New Urban Area.
When the department asked for guidelines, the Ministry of Construction (MOC) in August 2020 replied that urban underground space is one of the issues of overall urban planning, and that detailed planning of underground space will be determined by the HCM City People's Committee after considering the demand for investment in urban underground works.
MOC said that if HCM City goes ahead with underground space planning in the two major areas without overall planning, there will not be enough factors to identify the conditions for connecting the system of underground works in the entire urban area.
Therefore, it needs to be included in the adjustment of the overall space of HCM City, to serve as the foundation for detailed planning.
Nguyen Thanh Nha, director of the Department for Planning and Architecture, said that planning underground space is a new issue. When implementing the two 1/2000 planning, only preliminary research was conducted, so it still could not satisfy requirements on functions, connections and value in order to call for investment.
Because the city is currently preparing to put the Metro No 1 route into operation next year and preparing for investment in other metro lines, the department needs more detailed underground space planning in order to effectively use the subway routes and public transport. 
Phuong Anh Linh - Ho Van

People planning to buy an apartment in HCM City might have to think twice due to the likelihood of disputes with developers, which have been proliferating in recent times.

The HCM City People's Committee plans to use small vehicles of 12 to 17-seat minibuses for public transportation.