Authorities of HCMC should study the impact of a motorbike ban in inner-city areas to avoid affecting the daily commutes of the locals, said the Ministry of Transport.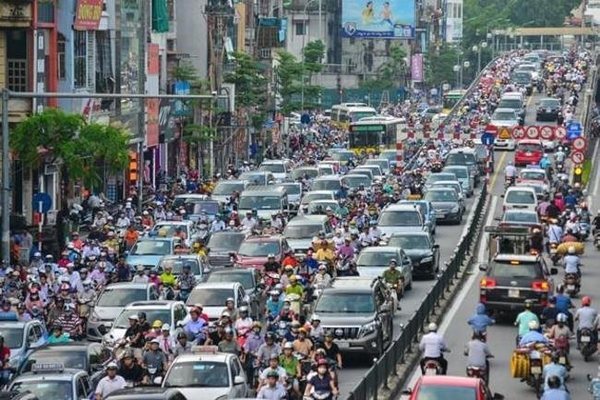 Numerous motorcycles and cars crowd a street. The HCMC Department of Transport should carefully weigh its plan to ban motorcycles from entering inner-city areas
The ministry has sent its feedback to the municipal Department of Transport on the city's draft scheme to boost the operations of public transport and control the number of motorbikes entering central districts.
Restricting certain driving zones to motorbikes and barring motorbikes from inner-city areas during the 2025-2030 period will affect the daily activities of the locals, it noted.
According to the ministry, the scheme should include connections between modes of public transport and personal vehicles.
Besides this, the city has to work out a detailed roadmap to ban motorbikes according to streets, zones and time of day. Meanwhile, it has to offer supporting policies to curb the negative effects faced by the local people when the restriction is applied.
The municipal transport department was also required to supplement information on current developments and forecasts on transportation modes and compare them with the 2030 urban development plan approved by the prime minister.
Apart from that, the department should assess the feasibility of each solution group mentioned in the scheme and report their conclusions.
Earlier, the HCMC Transport Department set out a target for the public transport system to meet 15%-20% of the travel demand in the city by 2020. The figures are expected to reach 20.5%-26.6% by 2025 and 29.3%-36.8% by 2030. SGT

Nguyen Ngoc Tuong, deputy chief of the HCM City Traffic Safety Committee, talks  about the city's traffic situation and solutions to ensure traffic safety

The National Traffic Safety Committee has directed authorities in cities and provinces to strictly handle foreigners' traffic violations and ensure traffic safety on the roads.