HCM City Transport Department has revoked dozens of driving instructor certificates, as part of an inspection by transport authorities that also sanctioned five driving training establishments.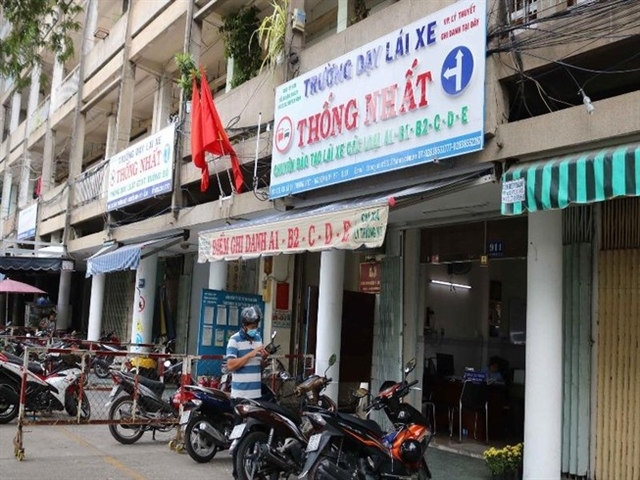 Thống Nhất driving school, one of five driving facilities in HCM City is suspended for two months for using fake licence. Photo plo.vn
Eighty-three teachers of the city's five driving training centres were banned from teaching after transport inspectors found the instructors had fake instructor licenses.
Transport inspectors have also punished the five centres for failing to employ qualified instructors by suspending their operations for two months.
They include private-run Thống Nhất, Sài Gòn and World driving schools and Tiến Phát and Hiệp Phát driving centres.
The city transport department also required driving training facilities to verify all the driving licenses and certificates of their employees.
The Department of Transport will work with the departments of Labour, Invalids and Social Affairs, Education and Training to thoroughly handle teachers who use invalid degrees and certificates.
According to the Transport Department, many driving facilities were overloaded due to the increase of learner drivers in 2016-18.
They had to hire more teachers and cars for training courses to meet demand, leading to laxity and negligence in management.
By the end of February, there were 73 training establishments in HCM City with 6,576 driving instructors. — VNS

Traffic police have issued a plan to strengthen control over traffic violations, especially driving under the influence of alcohol following the strict new drink driving law.

People are rushing to take their driving tests following news that the tests will become stricter and more expensive from May.