HCM City authorities have fined hundreds of cars being parked illegally on many inner-city streets.

On December 20, traffic police in District 1 and inspectors of the city's Department of Transport launched a campaign to tackle illegal parking on many local streets such as Nguyen Hue, Han Thuyen, Cong Xa Paris, Pham Ngoc Thach, Alexandre De Rhodes and Nguyen Thai Binh.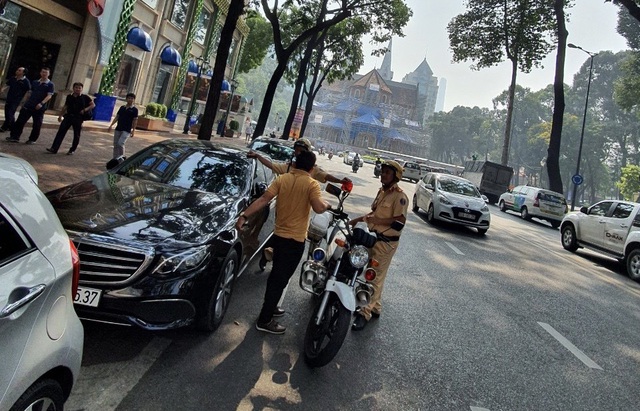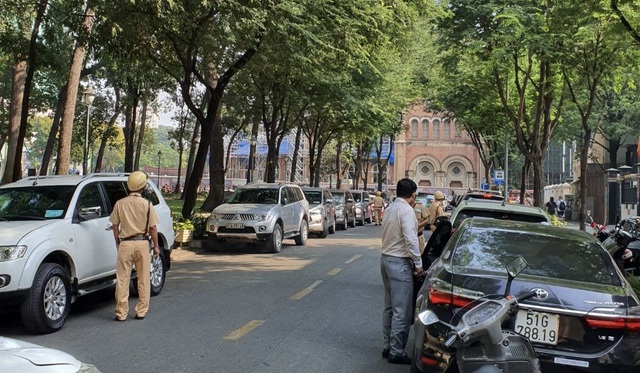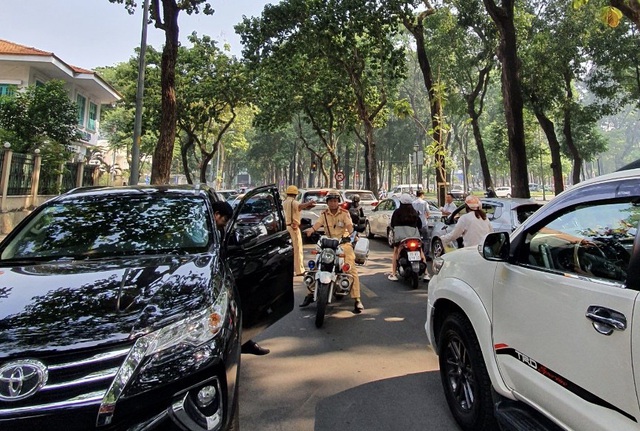 Many cars fined for the illegal parking
Hundreds of cars were fined. Many cars were also brought to the police stations if their drivers were not present.

Illegal parking throughout downtown HCM City is causing serious congestion in the southern metropolis.

Although the city has attempted to employ surveillance cameras as a way of addressing illegal parking many drivers have begun parking in alleyways to avoid detection.

The city authorities have also tried to cash in on the demand for street parking by allowing it along 23 routes, but many drivers do not want to pay.
Vietnamnet/Dtinews