From now to September 30 HCM City will remove roadblocks to enter a new period.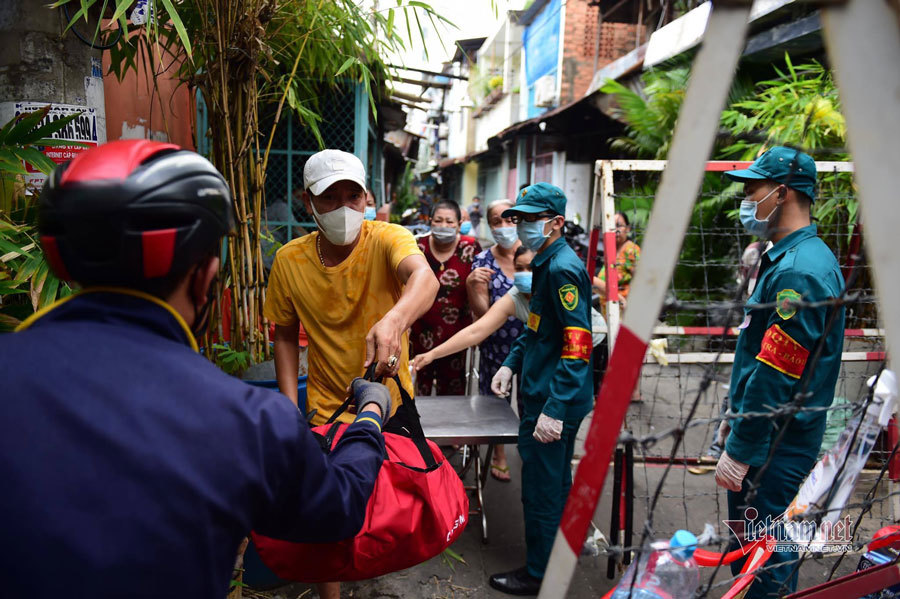 A Covid-19 checkpoint in Ho Chi Minh City.
The plan was released by Dr. Tran Hoang Ngan, director of the HCM City Institute of Development Research at an online conference on "Plans to recover HCM City's economy in the new normal period" held on September 25.
However, the city will maintain Covid-19 checkpoints at the city's gateways to ensure safety for the southern key economic area, Ngan said. The city will apply specific measures for the new period, in order to ensure adaptation to the pandemic, not using measures under Directive 15 and Directive 16 alone, which were designed for the "zero Covid" state.
Bui Ta Hoang Vu, Director of HCM City Department of Trade and Industry, said the city would control the destinations of citizens rather than traffic circulation. Barriers will be removed and random tests will be conducted.
"For instance, if a person violates the rules when they go to a restaurant or a supermarket, both the customer and the business owner will be fined. Likewise, when an individual does not follow the directive when entering the factory, he and the factory owner will be fined," Vu explained.
According to Vu, the city will place trust in citizens, who will perform covid test and protect their health by themselves. At first, shippers will be tested with the self-testing mechanism. In the near future, all personal information related to covid-19 will be integrated into one application.
Tran Chung

According to the Ministry of Planning and Investment, Ho Chi Minh City and five provinces in the Southeast region will likely have negative growth in 2021.