The Ministry of Health has assigned local departments of health to advise people's committees on the length of time between taking the two required AstraZeneca vaccine doses.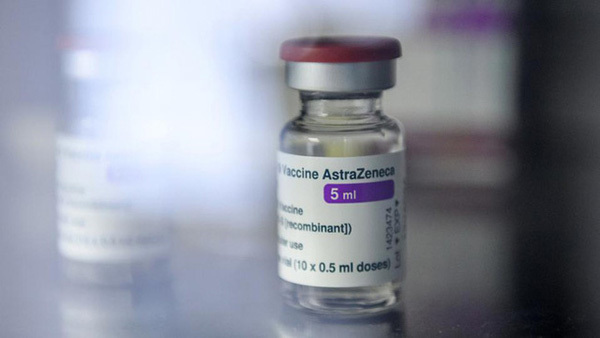 The AstraZeneca vaccine manufacturers said the second dose should be injected about four to 12 weeks after the first dose. — Photo suckhoedoisong
The ministry on Monday responded to a proposal from the Mekong Delta province of Long An and HCM City on shortening the gap between doses from a period of eight to 12 weeks to just six weeks.
According to the ministry, AstraZeneca vaccine manufacturers have instructed that the protection rate of the first dose after 22 days of injection will reach 69.2 per cent.
The second dose's protection rate is 55.1 per cent if it is administered less than six weeks after the first dose.
It increases to 59.7 per cent six to eight weeks after the first dose and 80 per cent 12 weeks after the first dose.
The manufacturers advise that the second dose should be injected about four to 12 weeks after the first dose.
Meanwhile, the World Health Organization (WHO) say it should be between eight and 12 weeks.
The Vietnamese Ministry of Health has instructed healthcare facilities to administer AstraZeneca or Pfizer vaccine for those who have received the first dose of AstraZeneca. The interval is eight to 12 weeks.
The ministry has asked local health departments to advise people's committees on the interval following recommendations from WHO, the vaccine manufacturers and the Vietnamese health ministry.
The minimum interval must follow the instruction of manufacturers and be appropriate to the current pandemic's development of each locality.
After getting approval of shortening the interval, local health departments are responsible for instructing vaccination facilities to inform people about efficiency and safety of shortening the gap between two doses.
A study conducted by Oxford University showed a longer delay of up to 45 weeks between the first and second dose of the Oxford-AstraZeneca vaccine leads to enhanced immune response after the second dose.
Professor Sir Andrew Pollard, Professor of Paediatric Infection and Immunity and Lead Investigator of the Oxford University trial of the AstraZeneca vaccine said: "A three-month interval produces very good protection – this gets even better with a longer interval from three to four months."
"This should come as reassuring news to countries with lower supplies of the vaccine, who may be concerned about delays in providing second doses to their populations. There is an excellent response to a second dose, even after a 10 month delay from the first," he said.
Source: Vietnam News

Vietnam will use 60 million doses of AstraZeneca vaccine this year. How long does the vaccine's effectiveness last?