The health ministry yesterday demanded that Hue University Hospital turn in their report on a medical incident that resulted in the death of a mother and her child earlier this week by July 11.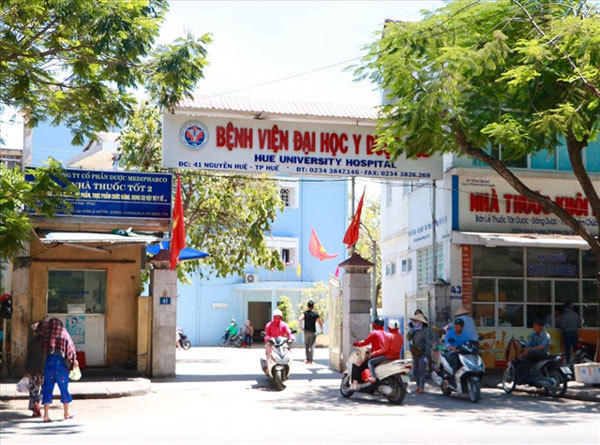 Hue University Hospital in the central province of Thua Thien-Hue. — Photo laodong.vn
The maternal and child health department under the health ministry asked that the hospital take appropriate disciplinary action against individuals and organisations that have committed "violations related to medical expertise, medical ethics and service attitude."
Hue Medical University was also asked to set up a specialised board to review the whole process from reception, monitoring of health and handling of medical conditions for the mother in question, and make the information public.
According to the relatives of the deceased Truong Thi T., a 24-year-old resident of Phu Hau Ward in Hue City, T. was admitted to the hospital on July 5 two days past her due date with a dilated cervix.
T.'s family said they wanted doctors to carry out a c-section but the doctors' prognosis was to continue to monitor the foetal heart rate.
At 2pm on July 7, T.'s health reportedly deteriorated and she gradually lost consciousness. At this point, the doctor in charge said she suffered from an amniotic fluid embolism, a rare obstetric emergency, and ordered a c-section.
After the surgery, T. fell into a coma and passed away shortly afterwards.
The infant was transferred to emergency care at the paediatrics department of the Hue Central Hospital but she didn't survive and died on July 8.
Her family said that prior to hospitalisation, the mother and the infant's health were stable and she had no considerable health issues.
VNS