The Ministry of Health will establish 40 emergency response teams to help deal with the quick spread of Coronavirus.
The information was given at a meeting between the Ministry of Health and Deputy Prime Minister Vu Duc Dam on the prevention and control of the deadly epidemic.

At the event, Deputy PM Vu Duc Dam urged the Ministry of Health to update and finish solutions and scenarios to respond to the disease today, January 29.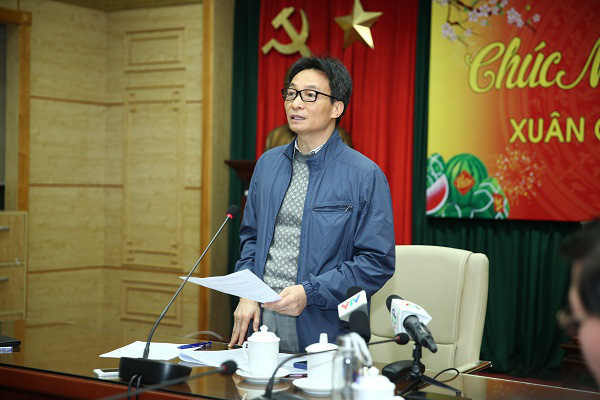 Deputy PM Vu Duc Dam at the meeting

The ministry are also preparing the setup of 40 emergency response teams to help isolate people suspected to be infected with the deadly virus along with the sterilisation and patient transportation.

The ministry will continue finalising the treatment regime for the epidemic.

The government is willing to accept economic losses if the lives and health of the people are protected, said Prime Minister Nguyen Xuan Phuc said.

Vietnam is a popular tourist destination among people from numerous countries, including China, and shares a long borderline with its northern neighbour, Phuc added.

He demanded ministries, agencies and local government neither be subjective nor underestimate the acute respiratory disease for the sake of protecting public health and lives. 
Nguoilaodong/Dtinews