Authorities and people in the northern mountainous province of Yen Bai and the Central Highlands province of Lam Dong are working to overcome consequences of heavy downpours and floods from July 24 night.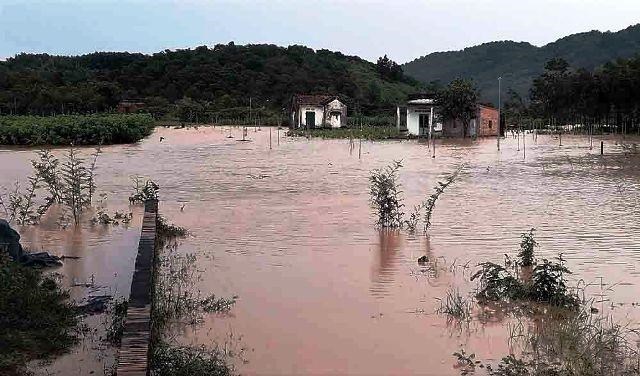 Many houses in Madaguoi commune in Lam Dong province become isolated by floods (Photo: www.nhandan.com.vn)
One people in Yen Bai province went missing after being swept away by floodwater, according to the provincial steering committee on disaster response, search and rescue.
Landslide triggered by rains and floods also destroyed one house in Yen Binh district of the province while nearly 24 ha of rice paddy in the province were submerged.
Many fish ponds and irrigational works were damaged. Losses were estimated at 280 million VND (about 12,075 USD).
Torrential rains and floods also caused traffic congestions in provincial roads No. 171 and 172, along with those in Yen Bai city on July 25.
Meanwhile, in Bao Loc city of Lam Dong, about 200 houses were submerged in deep water. Initial statistics show that around 60ha of plants and dozens of fish ponds were damaged by big rains and flooding.
The disasters also caused huge losses to residents in the communes of Madaguoi, Da Oai, Da Ton and Madaguoi township in Da Huoai district.
Authorities of the two provinces have mobilised forces to search for the missing, help affected people move to safer places and stabilise their lives.-VNA