The High Command of Coast Guard Region 4 has just held the closing ceremony of the contest for good ships, canoes and vehicles and the Vessel Training Festival 2020 in Phu Quoc Island.
The competition took place on July 20-24 at two locations: Nam Can in the southern province of Ca Mau and Phu Quoc of Kien Giang Province with the participation of 9 ships, 15 canoes and 16 vehicles.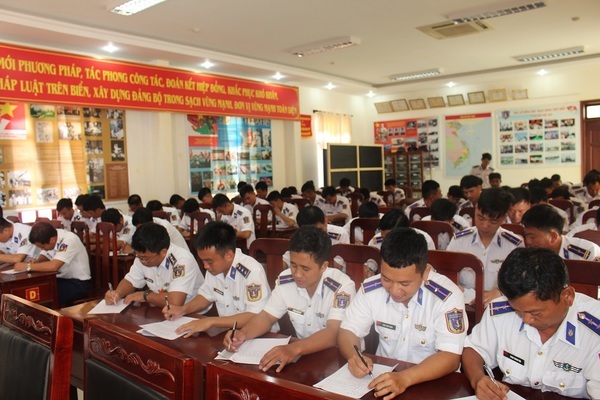 Candidates participate in the political awareness competition
Competition for good ships, canoes and vehicles - the Vessel Training Festival 2020 were held to properly test and evaluate the qualifications and professional capabilities of officers and soldiers in combat readiness training and mastering weapons and equipment on vessels that they have received in the past recent years.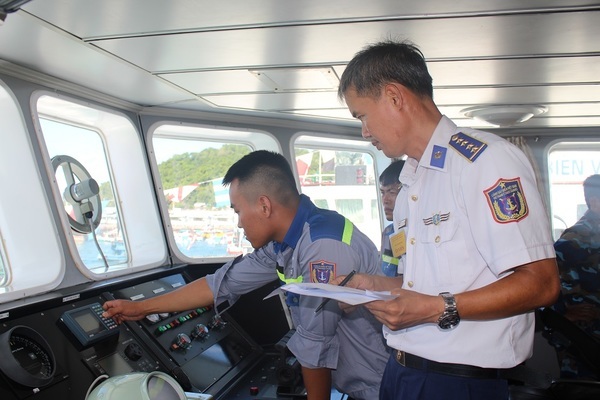 The maritime expertise skill contest.
Through this contest and festival, the High Command of Coast Guard Region 4 will have effective solutions to uphold the sense of responsibility of soldiers, strive to well train, preserve and use effectively weapons, technical equipment in ships, contributing to building the High Command of Coast Guard Region 4 a "revolutionary, formal, elite, modern" unit with highly professional level, meeting requirements and tasks in the current situation.
The competition on mastering weapons.
The Party cells of subordinate units focused on leading, directing and educating cadres and soldiers to see the important position and significance of the contest, thereby raising the sense of responsibility, taking advantage of time to preserve, paint and repair ships, canoes, weapons and technical equipment, to review the contents, take the exam seriously, ensuring absolute quality and safety.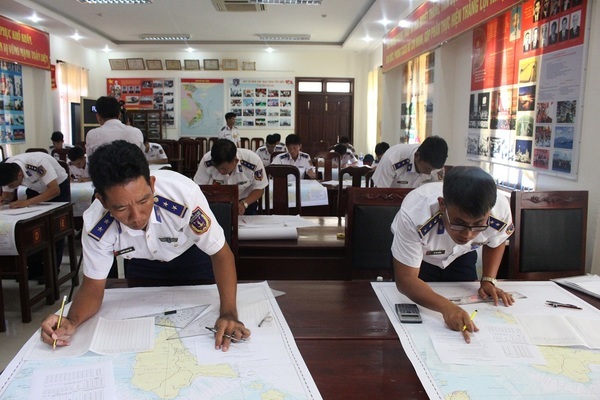 Officers compete for general operation on marine charts.
At the end of the contest, the High Command of Coast Guard Region 4 awarded prizes to 25 teams and 35 individuals with good achievements, and selected 04 most typical ships to continue to pay attention to invest in to send to the competition held by the High Command of Vietnam Coast Guard in the coming time.
Hai Van