As high tides caused severe flooding in Ho Chi Minh City on October 28, local people across the city faced additional challenges as they went about their daily business.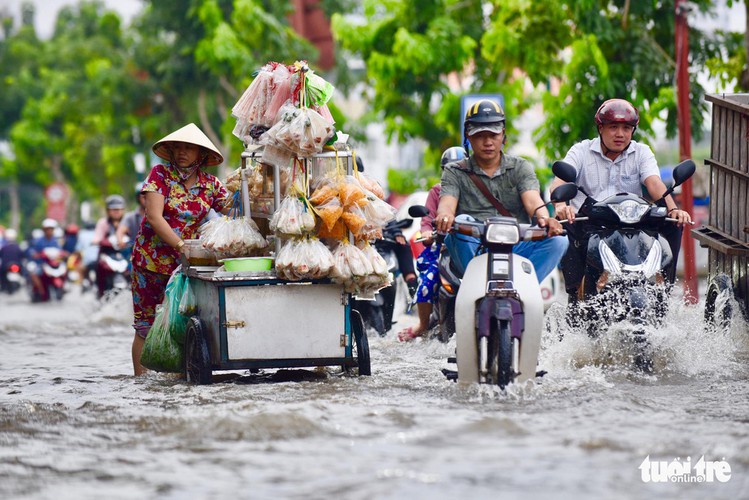 The latest high tides affecting the southern metropolis peak at an estimated record of 1.70 metres, leaving parts of the city heavily flooded. The Southern Hydrometeorological Centre recorded water levels at 1.67 metres at the Phu An Station, whilst they were as high as 1.68 metres at the Nha Be Station. In addition to this, local residents are braced for new peaks of high tides which are forecast to hit on October 29.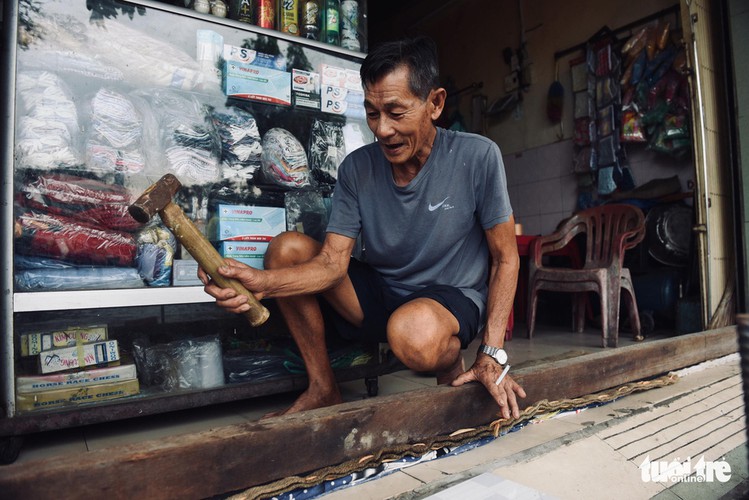 Several areas throughout the city have been seriously inundated by flooding, causing severe disorder to the lives of local residents, in particular imposing challenging conditions on commuters. The floods cause local people to seek measures in a bid to prevent their homes from being damaged by the rising water levels.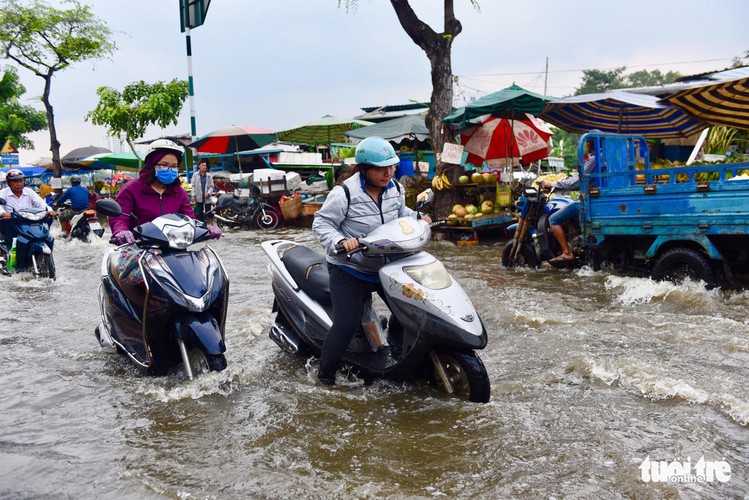 In spite of increasingly high-water levels, motorcyclists still attempt to ride through the flood-hit streets, hoping that their engines will hold out.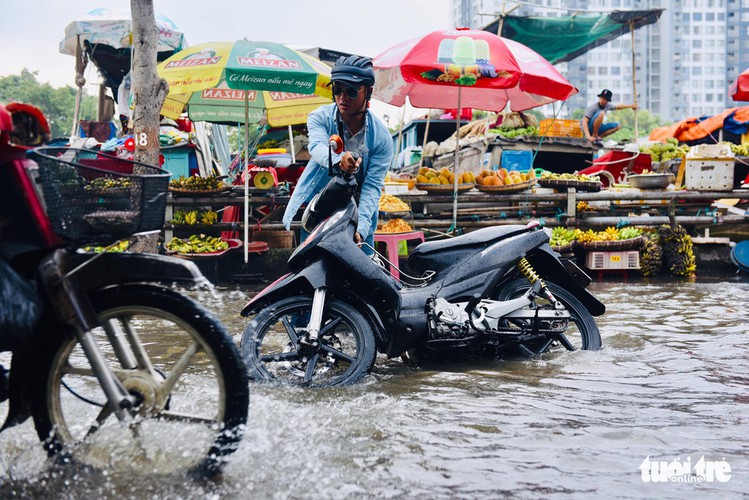 A motorbike falls on the street, nearly causing the rider to be drenched in flood water. High tides can be seen throughout the city's streets, including on Le Van Luong in Nha Be district, Huynh Tan Phat and Tran Xuan Soan in District 7, Phu Dinh and Ho Hoc Lam in District 8, Nguyen Van Huong in District 2, in addition to Binh Quoi and Binh Loi in Binh Thanh district.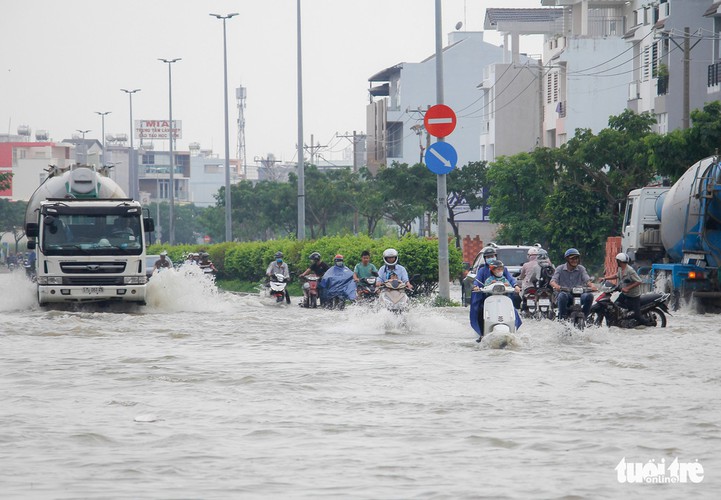 Commuters travelling to work and school on Pham Hung Street face difficulty as they try to cope with the rising water levels.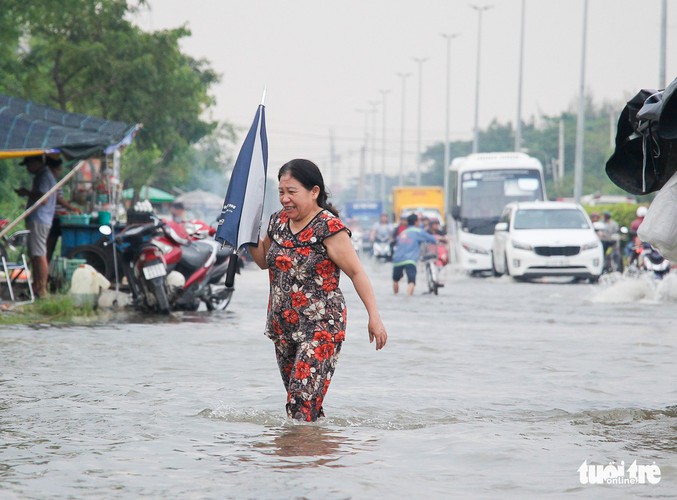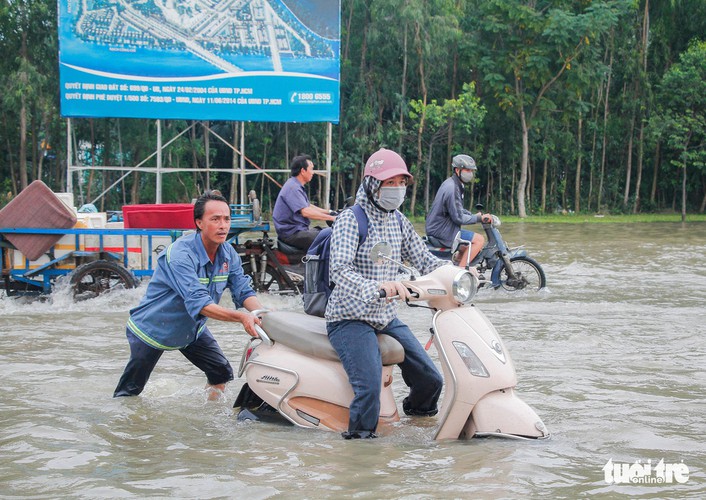 Travelling throughout the city's flooded roads is a challenge for many commuters. Here a passer-by gives a broken motorbike a push.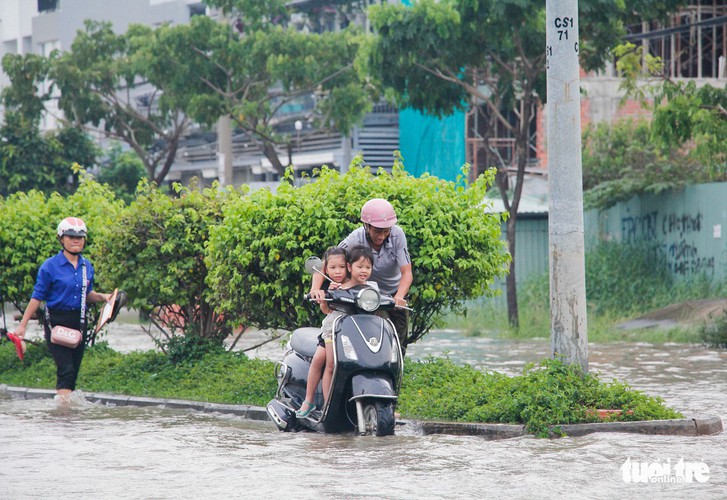 A driver attempts to navigate the flood hit streets with his children.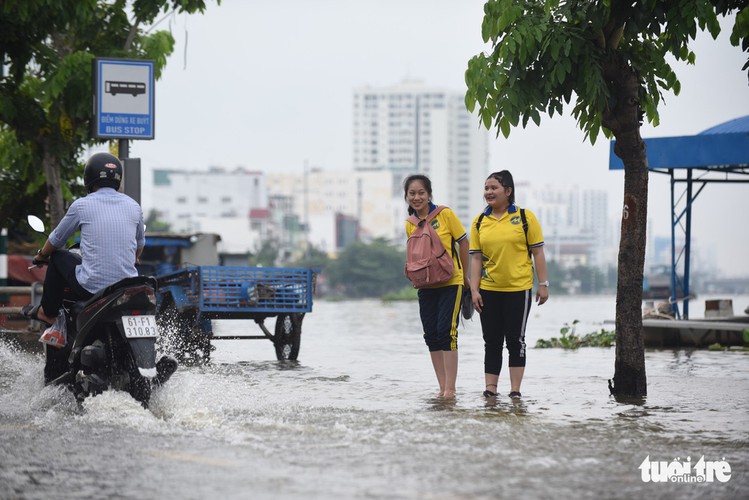 The flood water means that pedestrians can't differ the pavement from the roadway.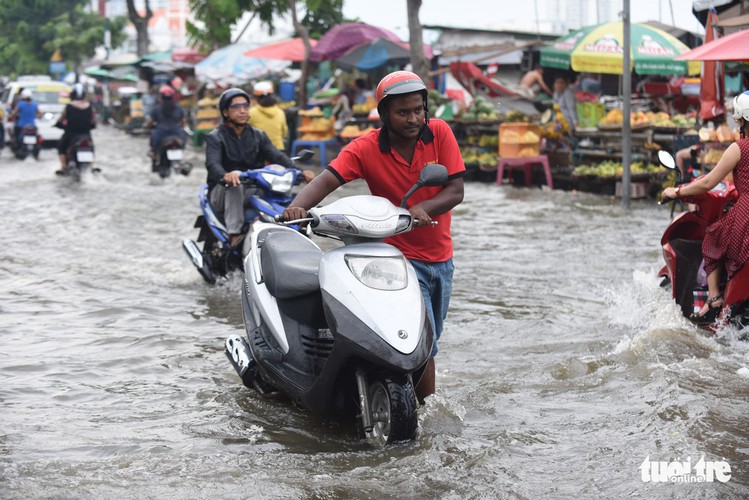 A foreigner travels through a submerged area.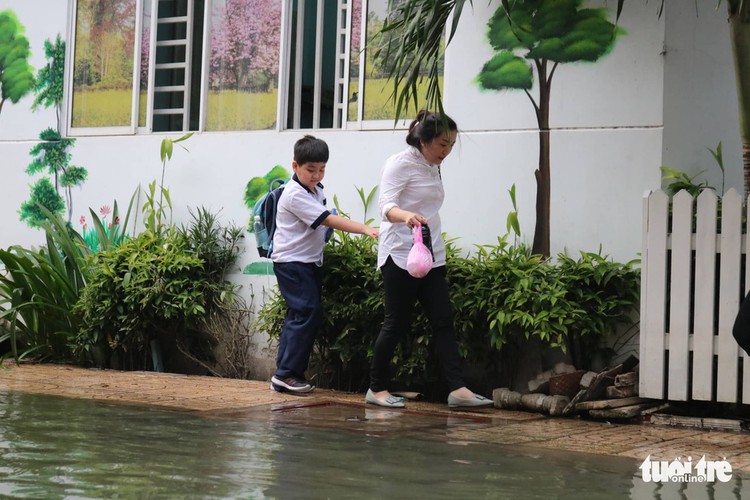 The scene in District 5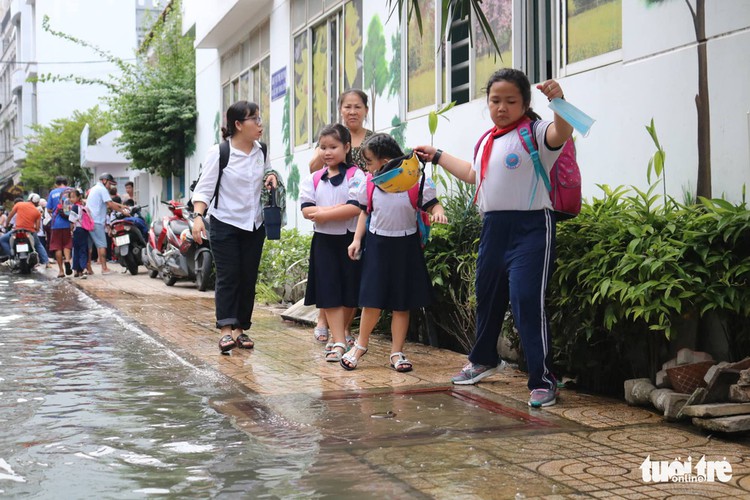 VOV/Tuoitre

Many areas in HCM City will be flooded due to high tide on October 28-29.

High tide in several days has caused floods in many southern localities. With high tide peaking, Ho Chi Minh City is bracing for heaving flooding.

High tide starting from the weekends has caused floods in many southern localities, including Ho Chi Minh City and Can Tho city.