Crowded streets, busy traffic on the morning of the first Monday in the new normal - people in Ho Chi Minh City have returned to work after a four months of social distancing.
On the morning of October 4, Saigonese went back to work, causing traffic jams on some roads.
Many motorbikes and cars moved slowly on Truong Chinh Street, Tan Binh District.
Workers were busy going to work on the first Monday morning of the "normal" week.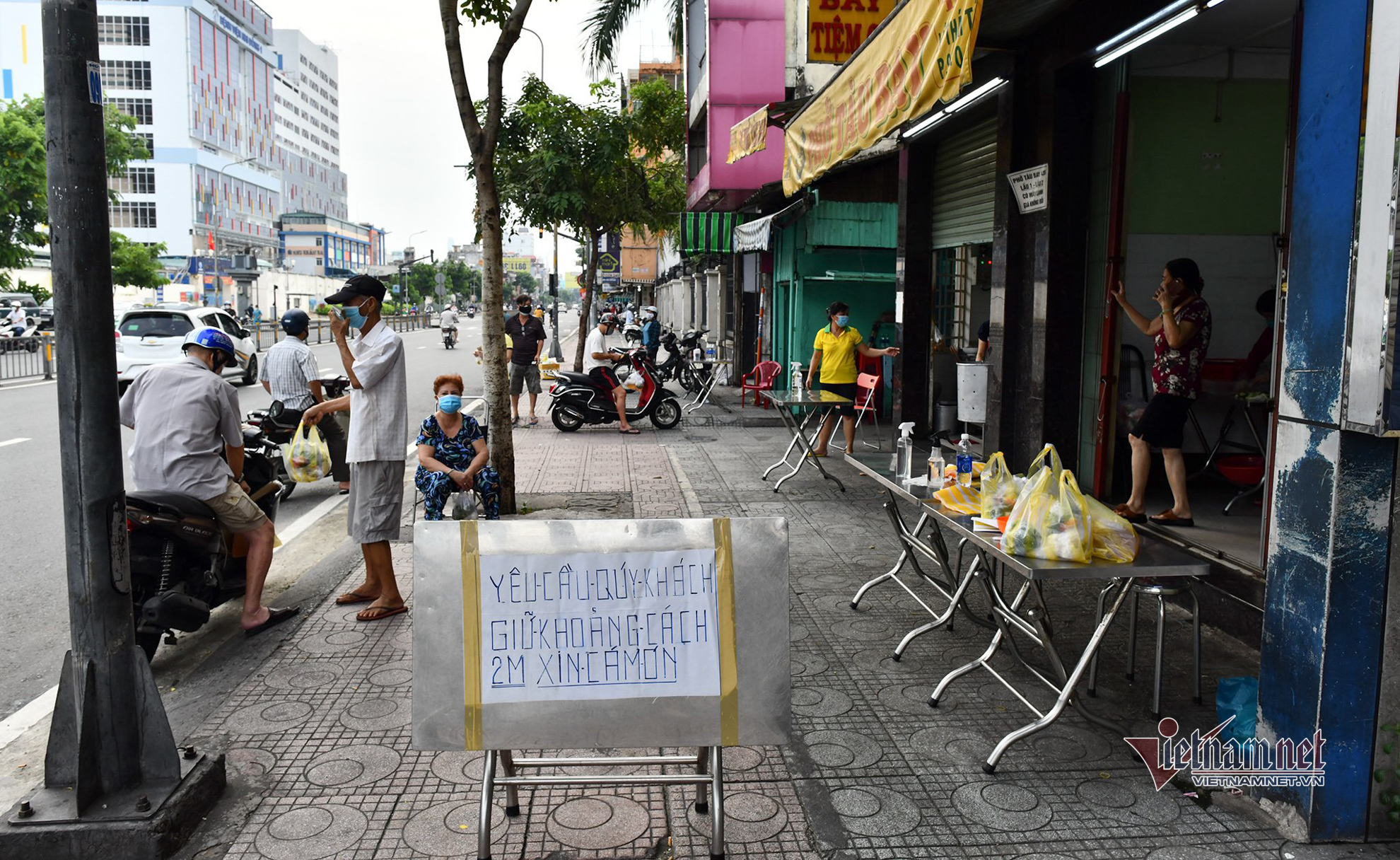 A fast-food restaurant on Ly Thai To Street, District 10 hangs a sign asking customers to keep a distance.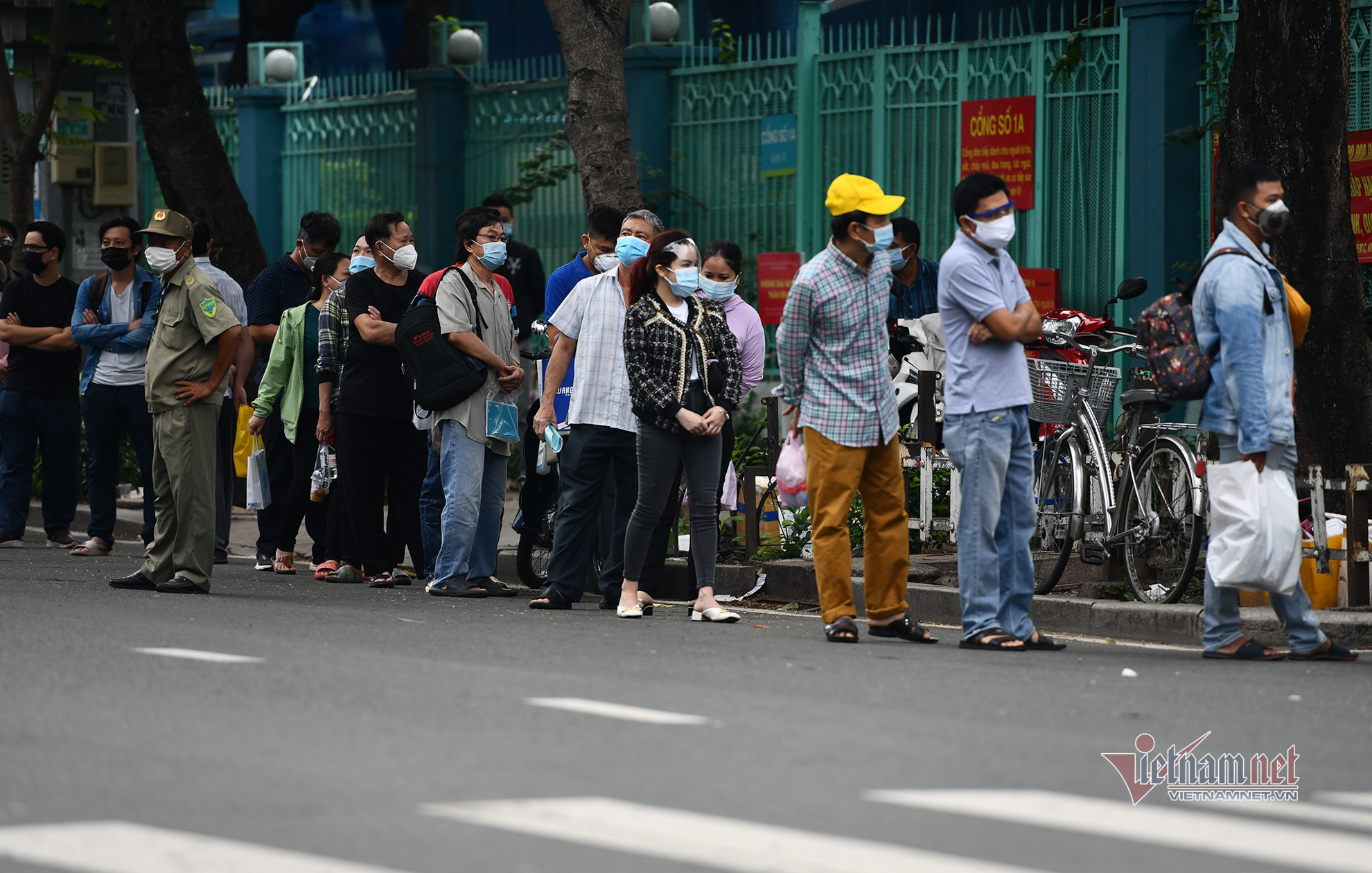 People line up for medical examination at Binh Dan Hospital (District 3) on the morning of October 4.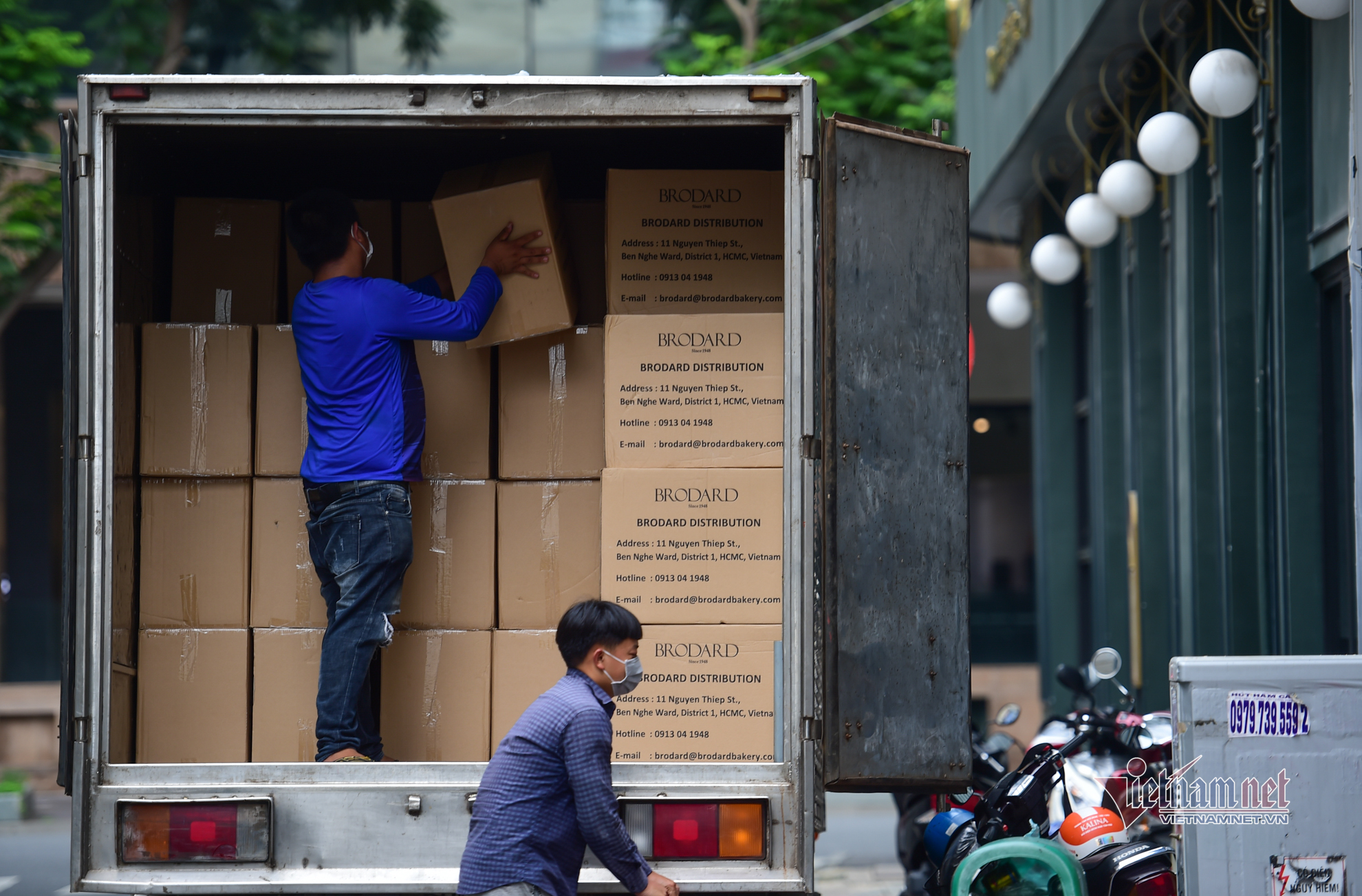 Many stores began buying goods to prepare for reopening.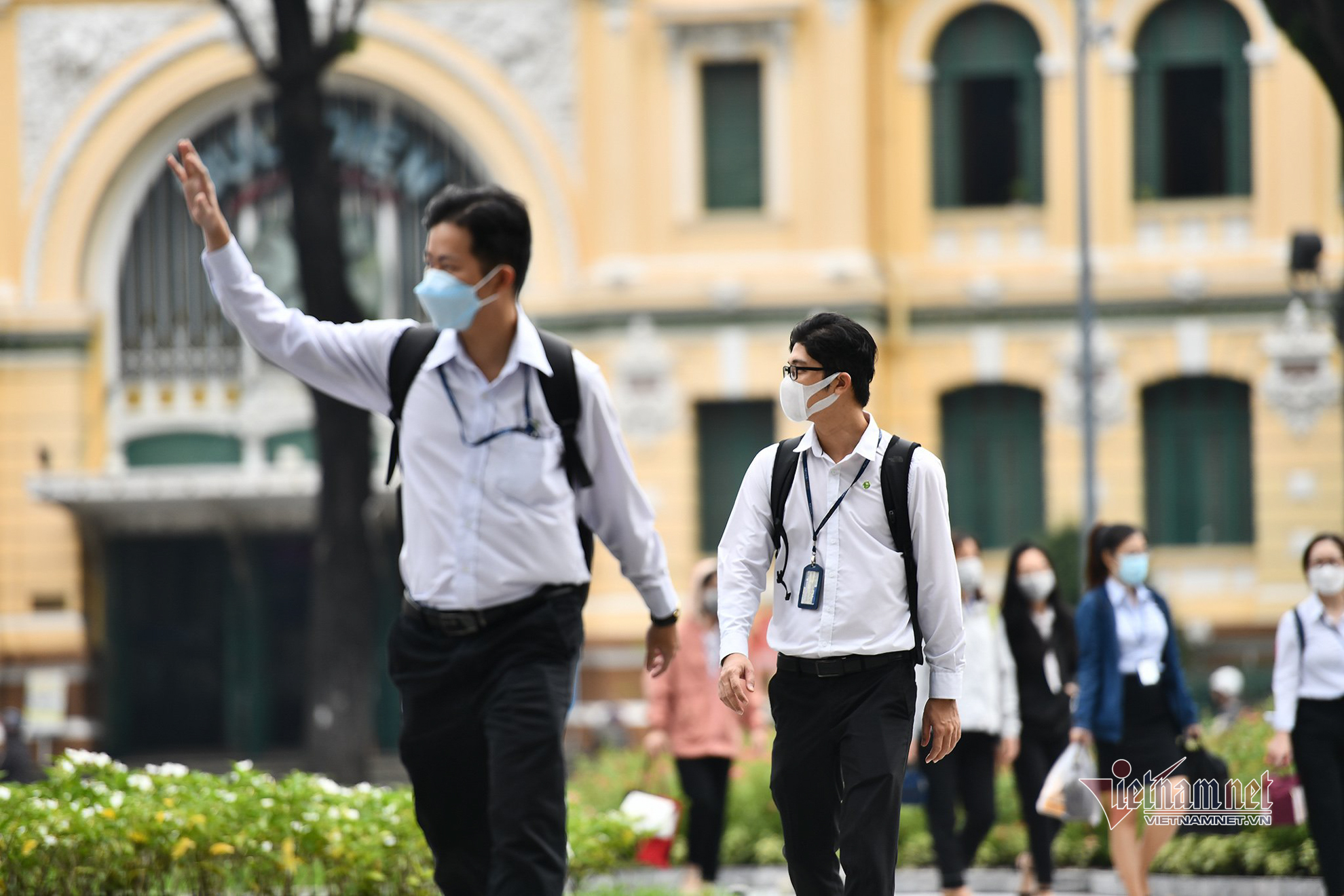 Office workers were busy back to work.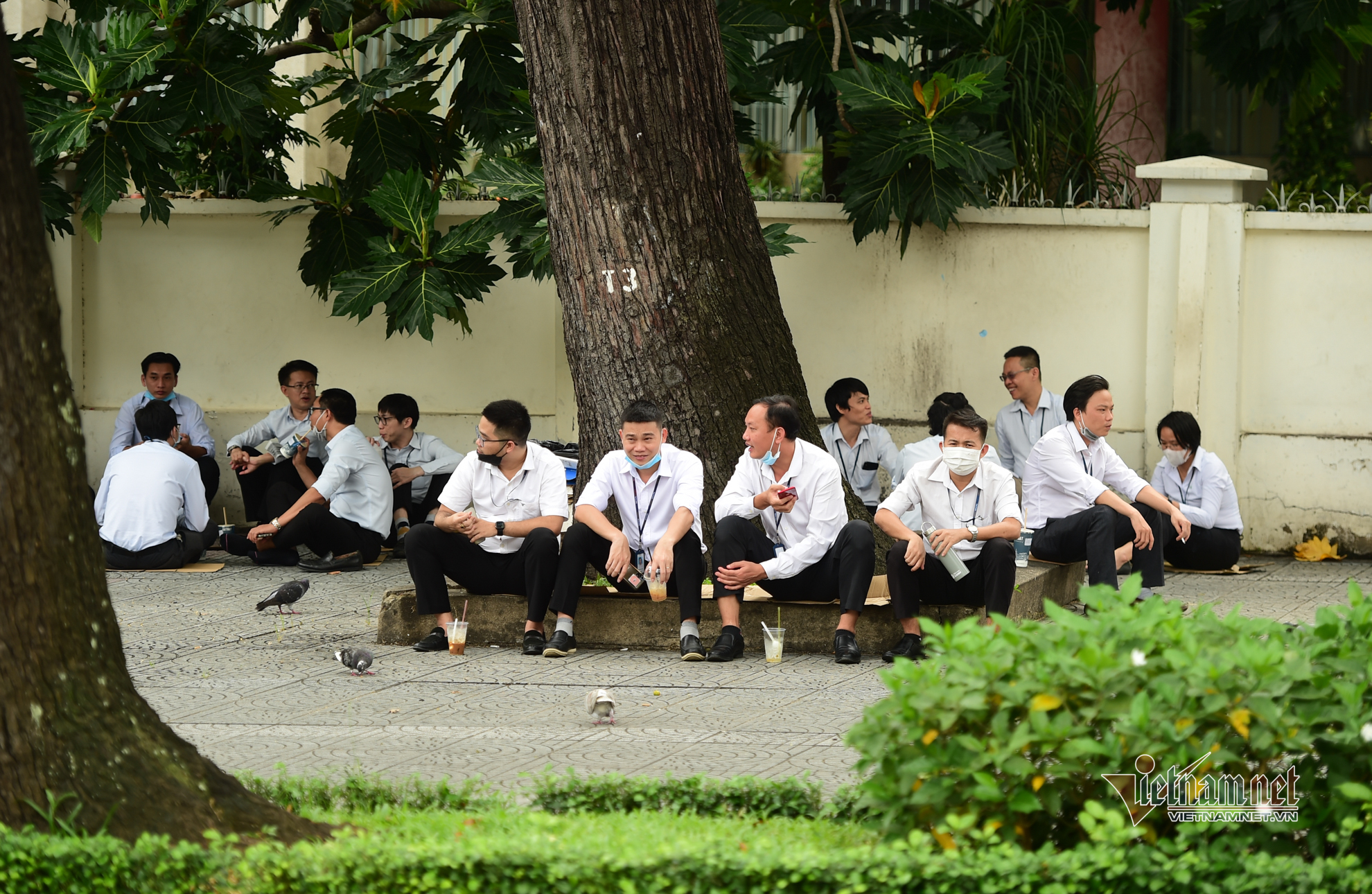 Office workers took a lunch break at Notre Dame Cathedral, District 1.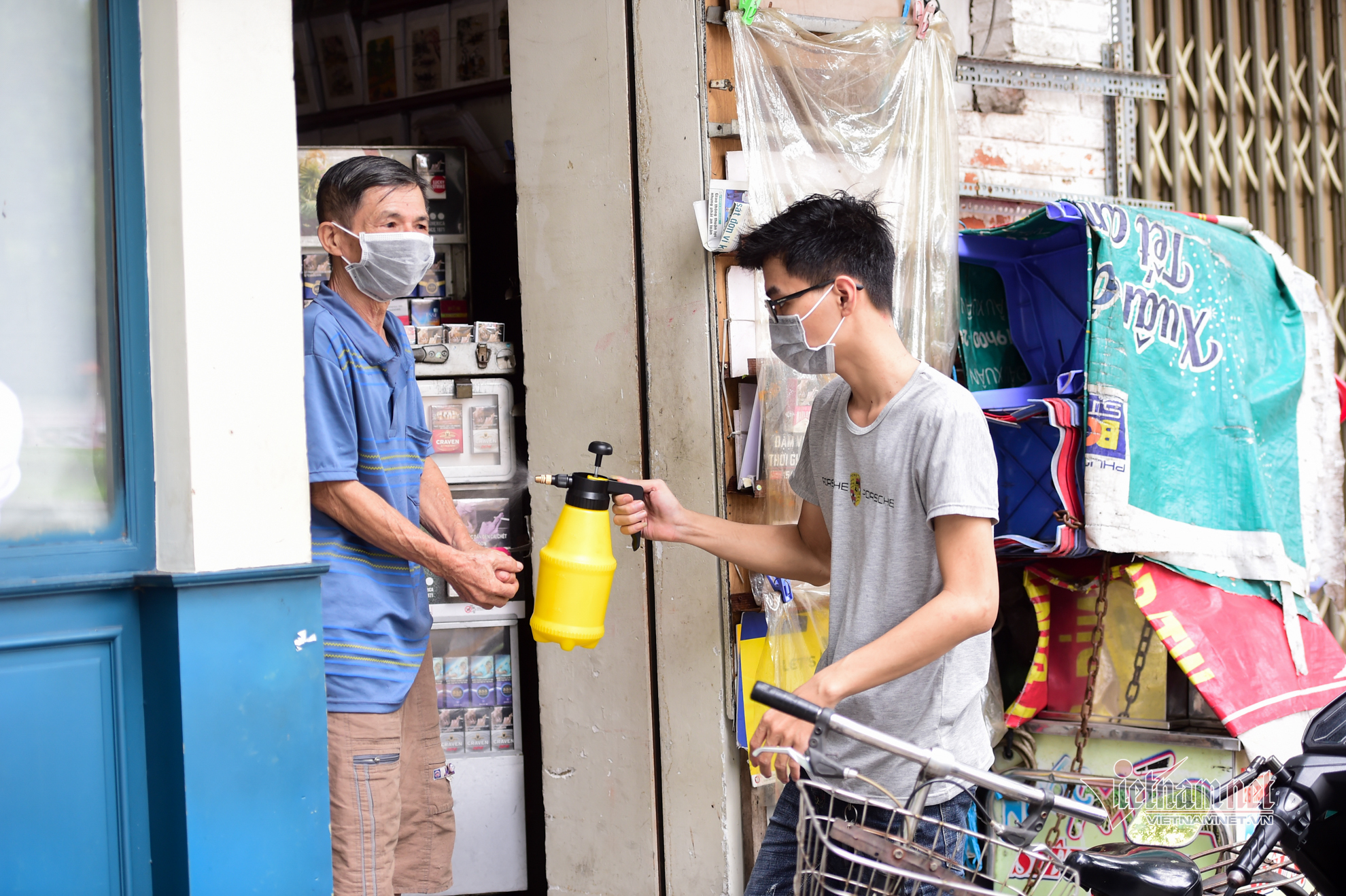 People disinfected their hands to prevent Covid-19.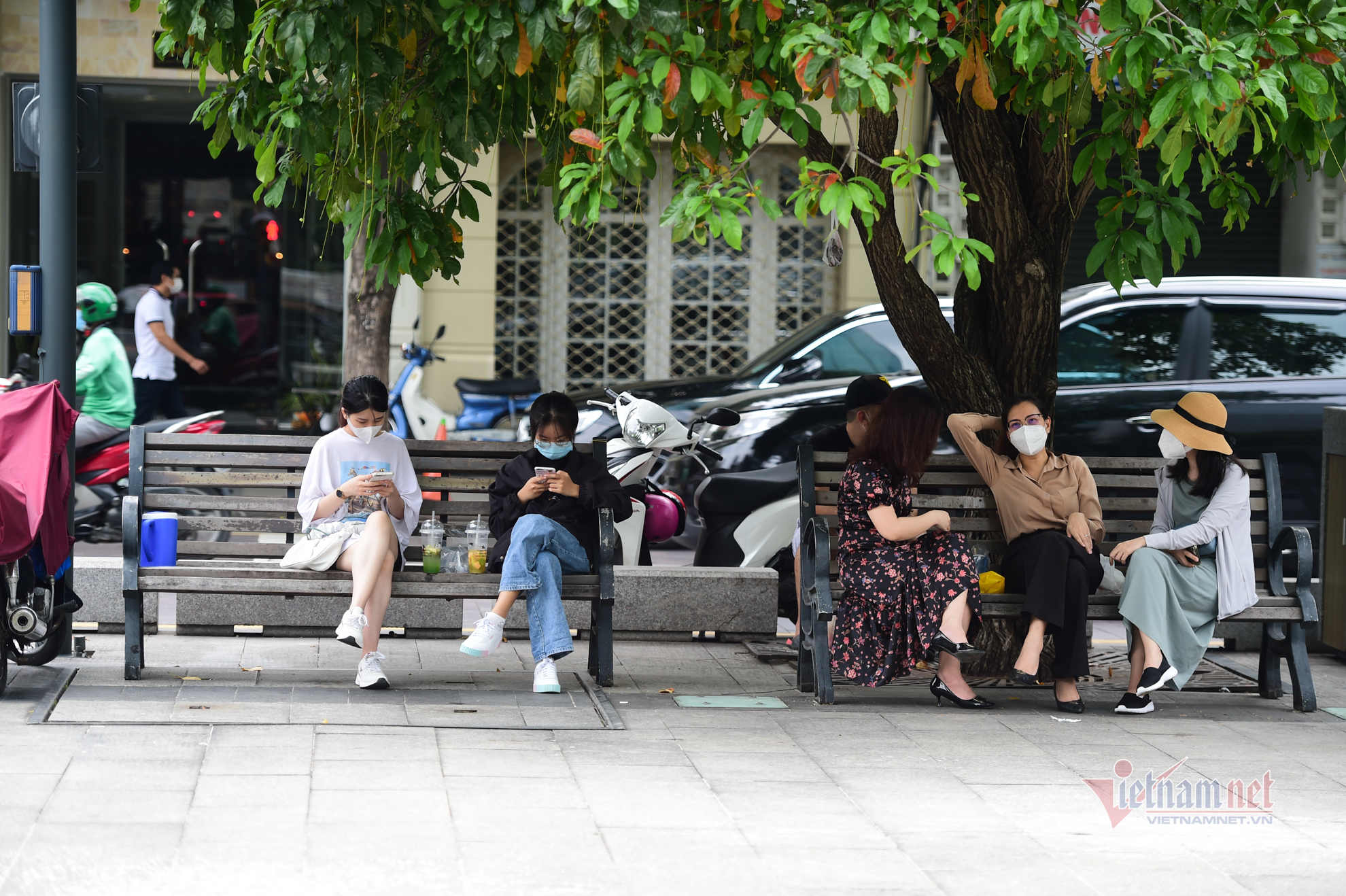 Many people went to Nguyen Hue pedestrian street, District 1. Nguyen Thi Thanh, an office worker said: "For many months now, I have had to work from home so I feel frustrated. It's great to go to work and see others again".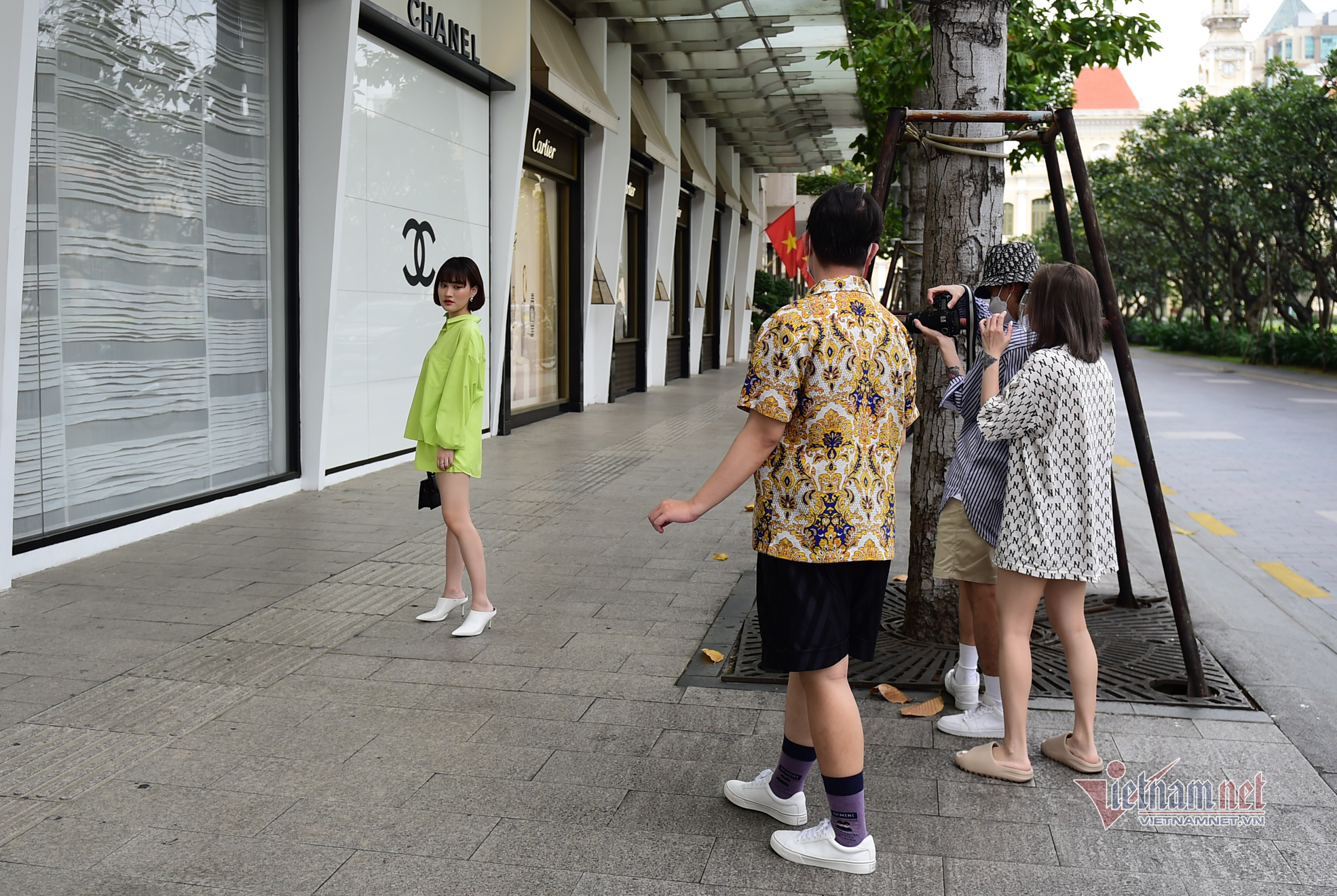 Many young people went out to the street to take pictures after many days at home.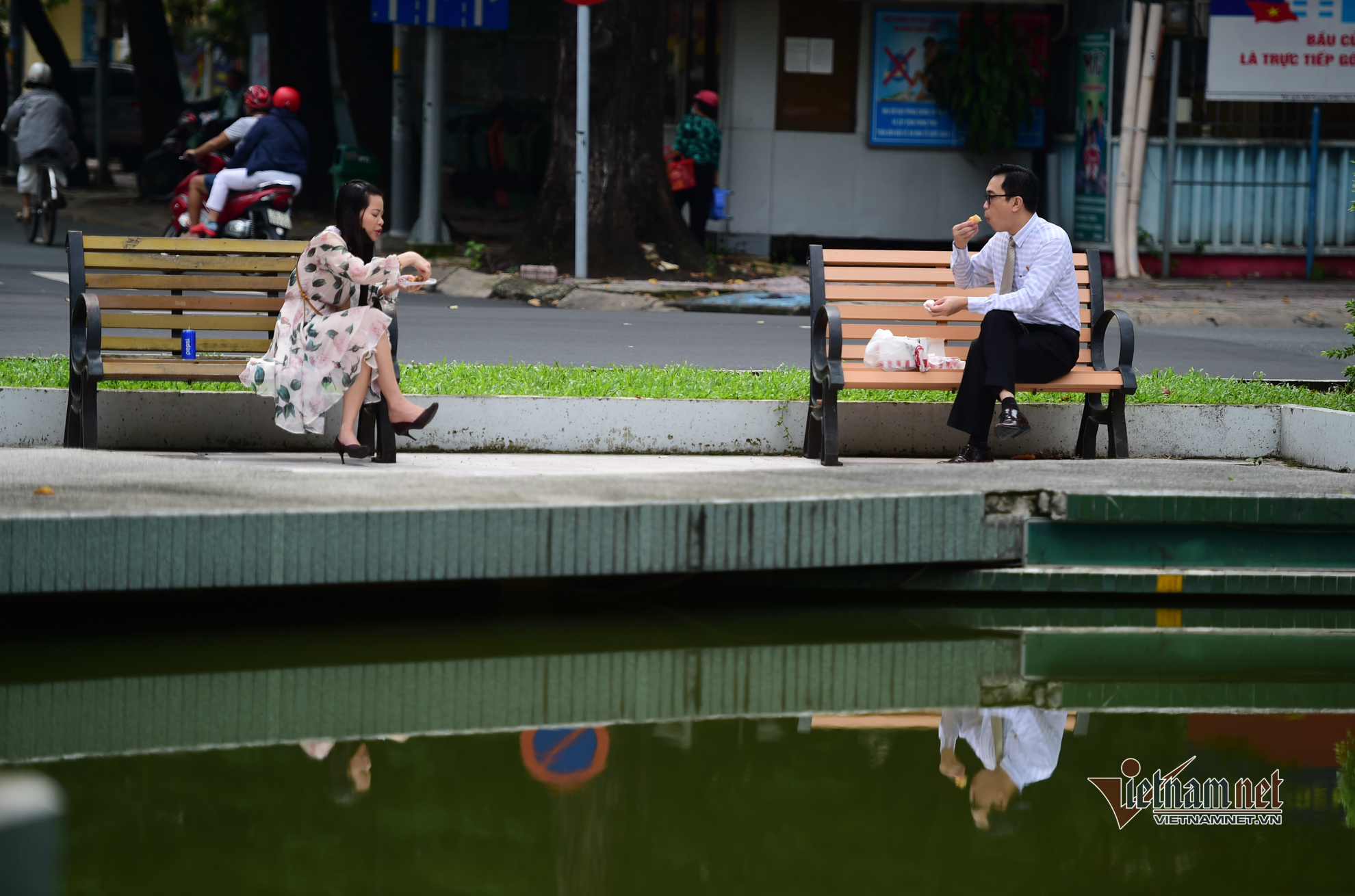 Two office workers sat at a distance to have lunch at Con Rua Lake.
Phong  Anh

On the first day of easing social distancing measures, HCM City streets were crowded as people flocked to the road to do daily activities that had been suspended for nearly four months.