HCM City's Vice Chairman Duong Anh Duc said that Ho Chi Minh City has directly negotiated with vaccine producers to purchase 5-10 million doses of Covid-19 vaccines in 2021.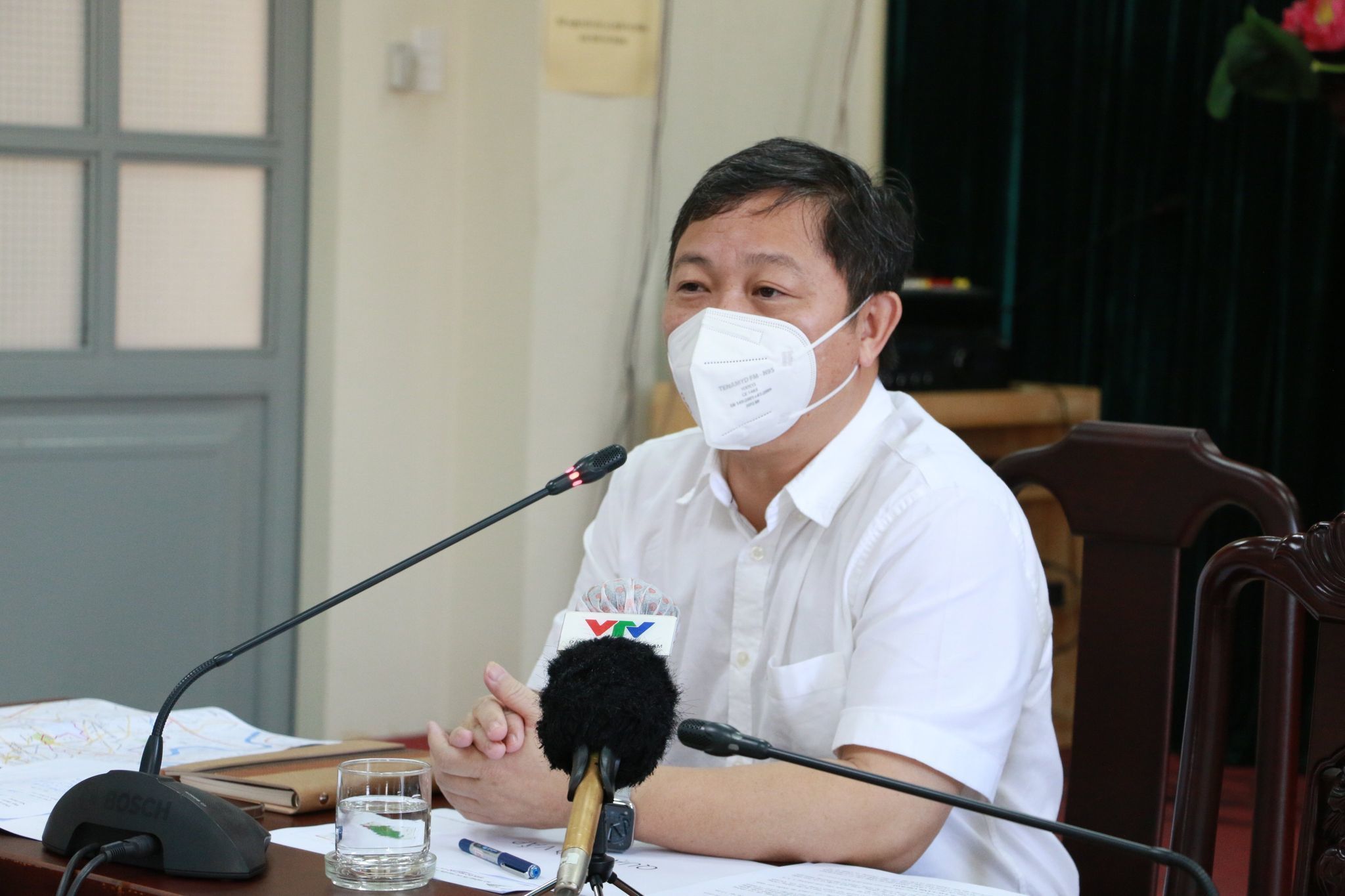 HCM City's Vice Chairman Duong Anh Duc
Speaking at a press conference about HCM City's vaccination campaign on June 21, Duc said that it was a great responsibility for HCM City to be assigned by the Government to implement the country's largest-ever vaccination campaign. Of the total one million vaccine doses presented to Vietnam by Japan, the city was allocated 836,000 doses.
Duc said that of this number, 30,000 doses were allocated to the Ministry of National Defense's southern agency, and 20,000 doses to the police force in the south, including 18,000 doses for HCM City Police Agency and 2,000 doses for the Ministry of Public Security's southern office.
This particular vaccination campaign kicked off on June 19 and is scheduled to end within five days.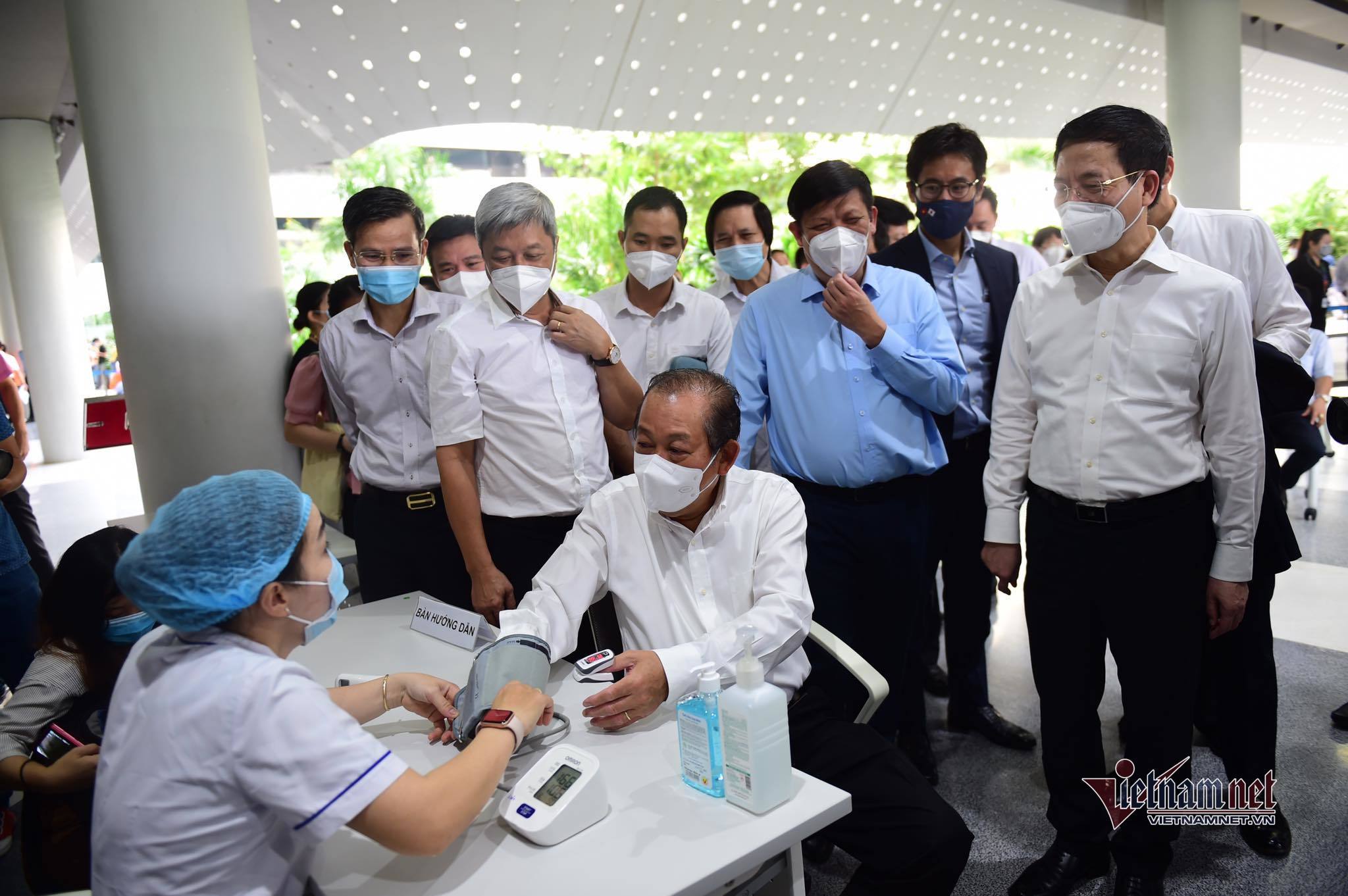 Standing Deputy Prime Minister Truong Hoa Binh attended the launching ceremony of Ho Chi Minh City's vaccination campaign on June 19
Nguyen Hoai Nam, Deputy Director of the Department of Health of HCM City, said that after this campaign, only 6% of the population of Ho Chi Minh City would be vaccinated. He said that after being allowed to buy vaccines on its own, the city has negotiated with vaccine manufacturers to buy vaccines directly. It is likely that the city will have access to the vaccine sources in the third quarter of 2021.
"The city aims to vaccinate two-thirds of the population by late 2021," said Nam.
It is expected that by the end of this year, Vietnam will receive more than 100 million doses of vaccine, and Ho Chi Minh City will receive about 10% of these.
"The city aims to have about 5-10 million doses of vaccine this year," HCM City's Vice Chairman Duong Anh Duc said.
Vietnam logged 272 Covid-19 cases on June 21, including 166 in HCM City alone.
The city is conducting an extensive testing campaign in an effort to early detect and quarantine positive cases. Most newly detected cases were those in close contact with COVID-19 patients and those closely linked to the outbreaks at Tan Tao industrial park and the Revival Ekklesia Mission Vietnam, a Christian congregation in the city.
The city is also launching a vaccination campaign, the largest of its kind in the locality, aiming to half the spread of the virus and reach herd immunity by the end of this year.
The fourth wave of the COVID-19 pandemic which started in late April has attacked 42 cities and provinces across the country, with 10,210 cases confirmed.
Overall, Vietnam has logged a total of 13,483 cases, both locally transmitted and imported infections, since the SARS – CoV - 2 virus emerged in January 2020.
Sixty-seven COVID-19 deaths have been reported, including 32 cases during the latest outbreak.
Nearly 5,500 COVID-19 patients have been discharged from hospital after making a full recovery from the disease.
Ho Van

Ho Chi Minh City, the busiest and most populous locality in Vietnam, has overtaken Bac Ninh province in the north to become the second worst affected locality during the latest COVID-109 outbreak.

Ho Chi Minh City will connect data with the National Center for Disease Prevention Technology of the Ministry of Information and Communications to speed up its vaccination campaign.