From now to the end of 2021, Ho Chi Minh City will launch 11 anti-flood projects and one environmental sanitation project with a total cost of more than VND8 trillion.
The HCM City Department of Construction has reported to the city authorities on the implementation of the program to reduce flooding in the period 2021-2025.
In 2008, the city had 126 flooding points, of which 85 were in the central area and 41 in the periphery.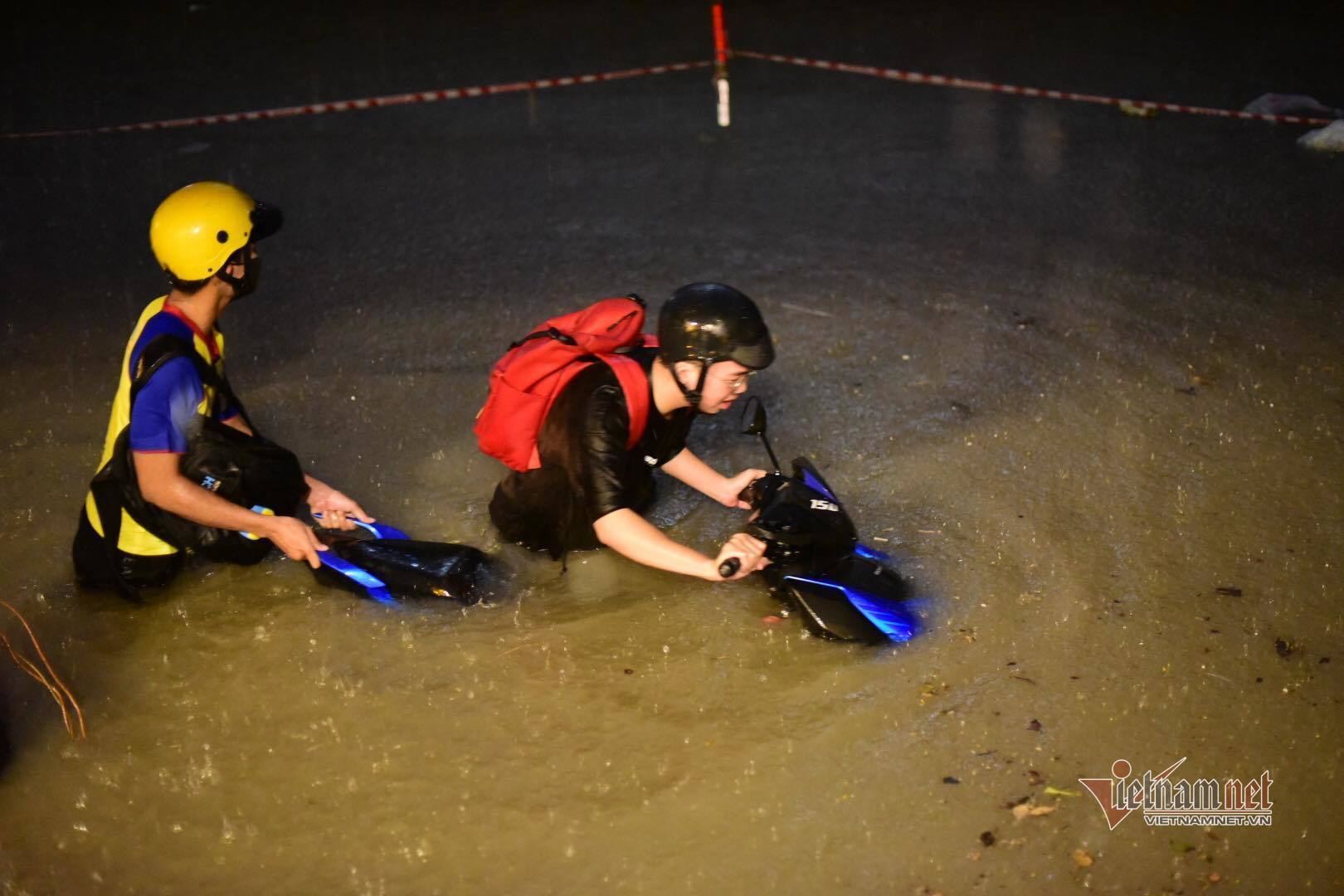 The HCMC Department of Construction said the flood situation in Ho Chi Minh City has improved significantly.
By early 2011, the number of flooding sites fell from 126 to 58 (down 53.97%), 31 in the central area and 27 in the periphery. In late 2015, the city had 40 flooded roads, of which 17 were regularly flooded when it rained and 23 roads that still flooded sometimes even though urgent solutions were used to deal with flooding.
In the period 2016-2020, the city planned to solve flooding on 36 of 40 main roads and 179 alleys and branch roads.
By the end of 2020, flooding on 22 of 40 main roads (55%) and 179 alley and branch roads (100%) were solved. In addition, 1,164 alleyways were repaired and connected to the drainage system of main roads.
The roads that were previously considered 'inundated' areas no longer flood. These are Cay Go roundabout, Ba Thang Hai, Le Hong Phong, Ky Dong, Tran Quang Khai, Tran Nhat Duat, Tran Khac Chan, Hai Ba Trung, Phan Dinh Phung, Phan Xich Long, Dinh Tien Hoang, Binh Thoi, Cho Lon bus station, No Trang Long, Xo Viet Nghe Tinh (from Hang Xanh to Thi Nghe bridge), Kinh Duong Vuong, Le Lai (District 1), Nguyen Bieu, Nguyen Van Cu, Cach Mang Thang Tam, Ly Thuong Kiet.
In 2008 the city had 95 flooded roads due to tides. This number fell to nine roads in 2015 and four by the end of 2020.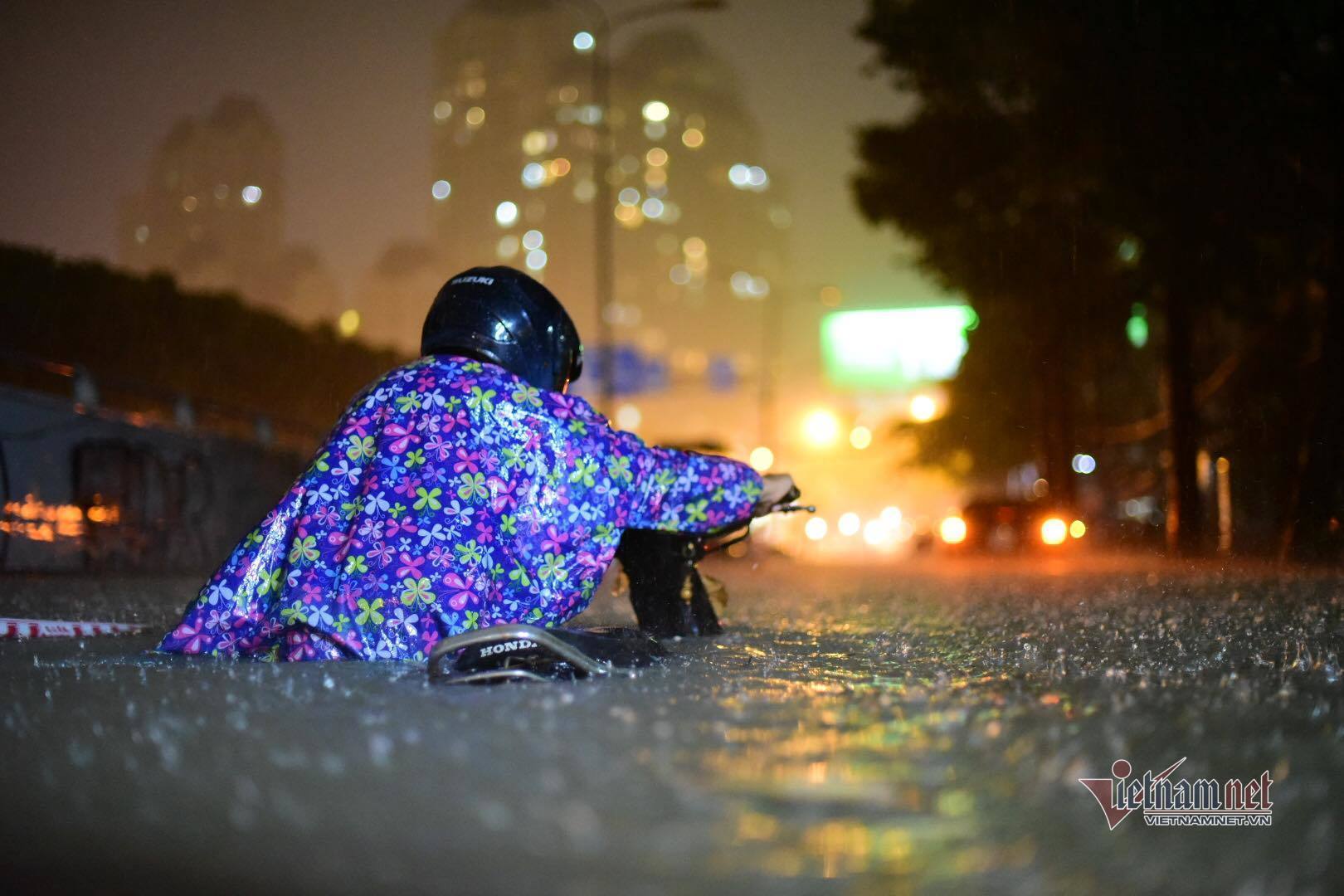 Flooding seriously affects the daily life of people in Ho Chi Minh City.
12 anti-flood projects to kick off this year
According to the HCMC Department of Construction, from now to the year end, the city will launch 12 anti-flood projects, including 11 projects to build or renovate the drainage system of main roads.
In Thu Duc city, three major projects will be implemented, including a VND120 billion for road No. 8 in Phuoc Binh ward, a VND300 billion project on Nguyen Duy Trinh street, and a VND35 billion project to improve drainage and reduce flooding on La Xuan Oai street.
In District 11, the city will implement two projects with a total capital of more than VND100 billion, including Han Hai Nguyen road project and Dam Sen canal project.
District 6 has a VND100 billion project on Ly Chieu Hoang Street.
District 5 will have a VND61 billion project on Trieu Quang Phuc Street.
District 12 has a VND78 billion project on To Ky street.
Nha Be district will implement the project of Nhon Duc - Phuoc Loc road.
Hoc Mon district has Duong Cong Khi road project.
Cu Chi district has the project from National Highway 22 to Ho Van Tang Street.
HCM City will also start construction of the Nhieu Loc - Thi Nghe wastewater treatment plant at a cost of $307 million. This is the most important bidding package of the environmental sanitation project (phase 2).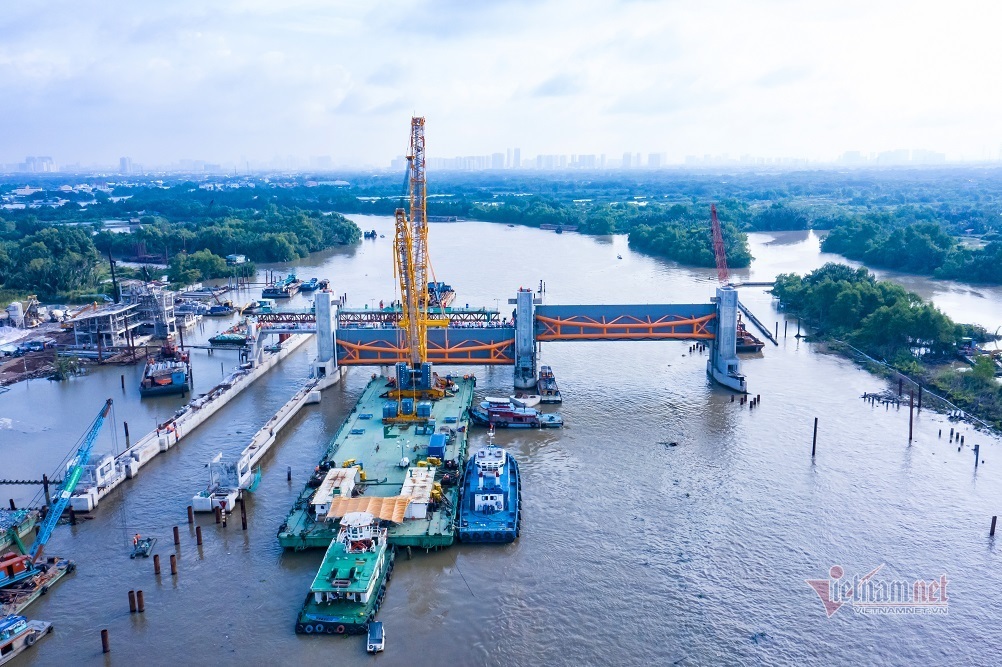 The Department of Construction aims to complete a flood control project worth nearly VND10 trillion in 2021.
From now to the year's end, the Department of Construction will speed up two projects to solve flooding on the roads of Tan Quy, Truong Cong Dinh and Ba Van and complete the project to delt with flood tide worth nearly VND10 trillion (phase 1). This project helps control flooding caused by tides, responds to climate change for an area of 750km2 with about 6.5 million people on the right bank of the Saigon River and the city center.
When the project is completed, it will help to resolve 3 flood sites caused by tides, including: Le Van Luong, Tran Xuan Soan (district 7) and national highway 50 (Nha Be district).
The Department of Construction said the purpose of the next phase will be to maintain the results in anti-flooding, and focus on solving flooding in the city center, which covers 106.41 km2, and drainage for the remaining areas of the city.
This agency said that the capital needed for implementing projects until 2025 is more than VND101 trillion.
Tuan Kiet

Old floodplains in HCM City still have not been cleared, while new flood sites continue to appear.

During heavy rains and high tides, a 74-year-old man in HCM City often picks up trash and clears sewer pipes. One day, when trying to collect garbage, he was swept away by water and almost lost his life.