Tran Quynh Huong, CEO of the National Start-up Fund and head of Techfest 2019's international investment pavilion, talks about Techfest 2019's plans to attract foreign investment and the potentials for Vietnamese start-ups to head overseas.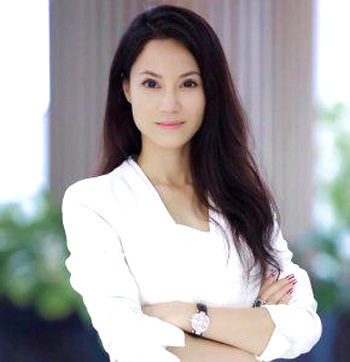 Tran Quynh Huong.
What activities will the international investment pavilion be holding at Techfest 2019?
Our first activity is to offer foreign language and presentation skills training for start-ups. A lot of start-ups have good ideas and very good at English but lack the skills to pitch their ideas so investors understand their products and can make a decision on investment. The international investment pavilion will assist start-ups with training conducted by foreign lecturers.
Secondly, we will connect start-ups and investors at all Techfest 2019's technology villages. The event will take place across the whole of Thursday. More than 100 start-ups and nearly 200 investors are expected to take part.
Last but not least, we will work with international funds to help Vietnamese start-ups to build their eco-systems.
How do you assess the potential of Vietnamese start-ups to attract foreign investment?
In 2017 when I returned to Vietnam from the UK, I started to realise that the quality of Vietnamese start-ups, demonstrated through their ideas and skills, is improving.
Vietnamese start-ups now have more opportunities to approach domestic and foreign investors. Communication about the Vietnamese start-up eco-system has been given more attention. A lot of investors and investment funds from Asian countries like South Korea, Japan, Singapore, Malaysia and also funds from the UK are interested in the Vietnamese start-up eco-system.
Vietnamese start-ups have opportunities to compete at national start-up contests such as Techfest, helping to improve their skills. The methods used to set up their start-ups have also improved. When they interact more, it is much easier for them to attract investment.
What are the weaknesses among Vietnamese start-ups?
Let's talk about business ideas. Many start-ups I know have limited themselves with ideas to address problems of an area or a city only. But they have not looked further to see if their ideas could also solve problems on a nationwide, regional or global scale.
Vietnamese start-ups in general are not good at making business models and business plans. They just look focus on the short-term and do not have plans for the next three years, or five years. They also fail to conduct market research to see whether the market will accept their products, or how many people are likely to use them.
What resources and skills do Vietnamese start-ups need to reach out for more overseas opportunities?
Human resources are the most important factor that investors look at to decide whether they should pour money into a start-up or not.
Start-ups have only five minutes to pitch their ideas to investors. In those five minutes, the most important thing is to show their capacity and knowledge, and pitch their ideas in an easy to understand way so that investors can see the potential of their products.
Presentation and foreign language skills are very important.
The Government has launched programmes to encourage start-ups and students at all levels to learn English. I think it is compulsory for start-ups to learn English and other foreign languages to leverage themselves to compete with start-ups from other countries. - VNS

Nguyen Viet Dung, director of HCM City's Department of Science and Technology, talks about the development of start-ups in the country and HCM City.

Startup projects in the education sector have attracted huge investments from international venture funds.

There has been a growing number of local startups who neglect raising funds in subsequent rounds after gaining initial successes, said an expert.