There are 153 areas being illegally used to store construction materials along rivers, according to a report by the Ha Noi Dyke Management and Flood and Storm Prevention Department.
Hanoi to clamp down on illegal storage sites before July 31
Hanoi's effort to eliminate illegal sand depots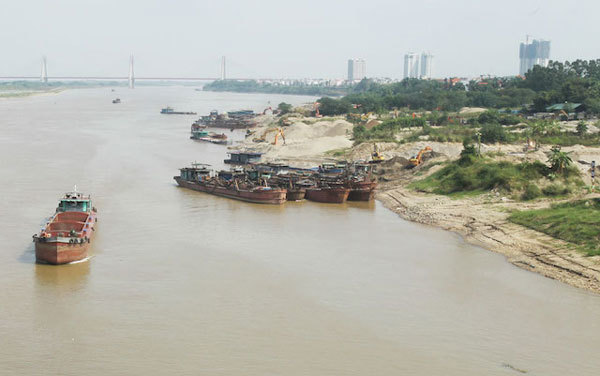 One of the illegal areas used for storing construction materials. — Photo ktdt.vn
The illegal storages areas are located along the Hong, Duong, Ca Lo, Cau, Van Coc and Da rivers.
On the Hong River bank, there are 132 storage areas alone, the report said.
The illegal areas were affecting dyke safety and causing high risk of landslides along the rivers, said Tran Thanh Man, the department's director.
Falling construction materials could also obstruct water flow in the rivers, he said.
Last month, the municipal People's Committee asked relevant agencies to patrol and demolish the illegal sites by the end of this month.
VNS