South Korea's Hyundai Group wants to provide a comprehensive solution for the North-South express railway project, including planning, funding, construction, operation and maintenance.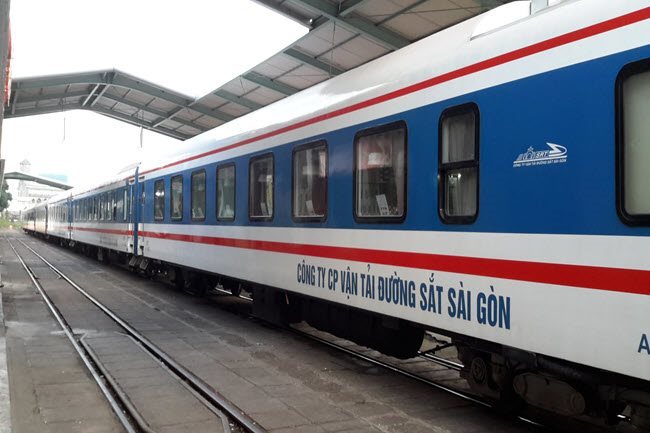 A train operated by Saigon Railway Transport JSC arrives at a train station. Hyundai Group wants to invest in the North-South expressway railway project
Deputy Minister of Transport Le Dinh Tho and Vice Chairman of Hyundai Group Chung Jin Hae discussed cooperation on local traffic projects at a meeting on May 30.
The vice chairman said Hyundai expected to participate in investing in and operating the express railway as well as the North-South Expressway projects. The group had earlier completed the construction of six high-speed railways in South Korea, three in other countries, and nine underground urban railways.
The Hyundai side also recommended fundraising methods for projects under the public-private partnership format (PPP). The governments of both countries should get involved in these projects to attract financial investors more easily and play key roles in site clearance works. In addition, investor-friendly policies should be adopted.
In response, Deputy Minister Tho said that the country is mobilizing various sources of capital from local and foreign investors to invest in traffic infrastructure projects, especially PPP projects.
Tho suggested Hyundai take part in tenders to select the railway project's contractor and serve as the primary investor in major PPP projects. SGT
Le Anh

In case contractors are selected without arising situations, construction of the North-South expressway invested under the public-private partnership (PPP) may start in April 2020, VnEconomy reported.  

The representative of the Project Management Unit No 2 under MOT said many foreign investors from France, Japan and South Korea have expressed interest in the Highway 45-Nghi Son section of the north-south expressway project.

Only investors from China have shown willingness to implement the north-south high-speed railway, sparking concern among National Assembly's deputies, according to MOT.